Amathus Limassol is not just another luxury hotel in Limassol but a destination. A destination where luxury, wellness and leisure go hand in hand to offer premium guests a unique accommodation experience that exceeds expectations.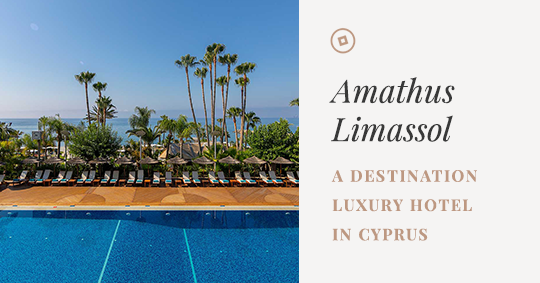 The location, outstanding, right by the golden seashore and the azure sea. The facilities, state-of-the art with all that a modern traveler may desire. The services, high-end and personalized to ensure a stay beyond imaginable.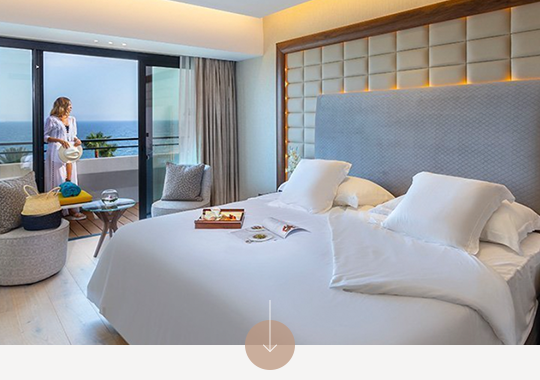 Guests' safety, paramount at all experience levels. There is really not much left to expect from a luxury hotel in Limassol, Cyprus, so prepare for a holiday of a lifetime. Amathus Beach Resort in Limassol is a haven of indulgence for guests of all ages and preferences, couples, friends, families, business and wellness travelers wishing to soak up all of life's pleasures.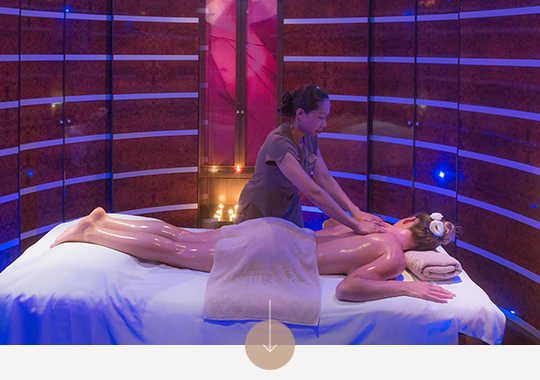 Get ready to immerse yourself in an oasis of tranquility and harmony surrounded by gorgeous gardens only few steps of the sea filled with pools and water slides for adults and children of all ages. Revive your senses at the 1,500 square meter opulent spa and work out your muscles at the hotel's fully equipped gym.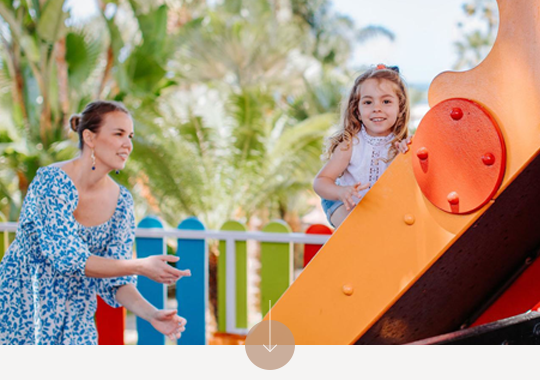 Let kids enjoy the time of their lives at the Pelican kids club or the outdoor playground of this family hotel in Limassol and rekindle romance with candle light dinners under the starry sky and couples' massages at this truly magical luxury spa hotel in Cyprus.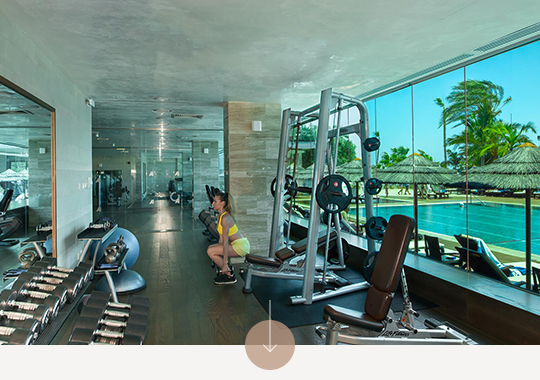 Pump up your adrenaline with watersports adventures, fitness classes, live entertainment and music and live every day to the fullest.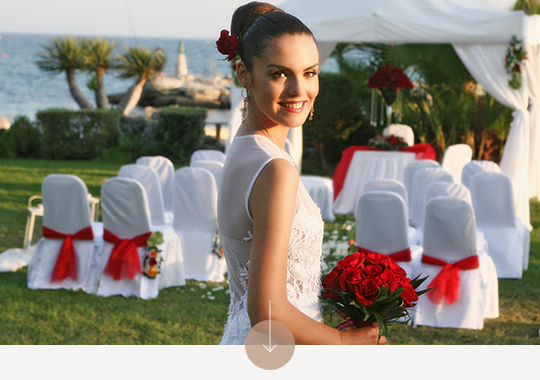 This sea view luxury hotel in Limassol is the perfect starting point to embark on sightseeing tours, excursions and shopping marathons as well as to explore the hidden beauties of Cyprus with private VIP transfers. A dream place for your honeymoon, wedding or celebrations that you wish to share with your beloved family and friends.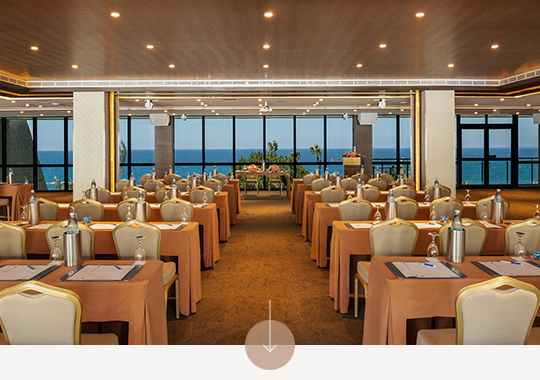 Amathus luxury accommodation in Cyprus can successfully plan any event, conference, ceremony or celebration for any occasion as it features both the idyllic venues and services to turn any moment into a memory to treasure for life. The hotel features a versatile conference center as well as numerous restaurants, bars, indoor and outdoor venues to host any type of event. From meetings, anniversaries and private parties to beach weddings and conferences for up to 600 delegates.
Amathus Limassol is a family friendly luxury hotel and renowned spa hotel in Limassol, Cyprus taking the notion of accommodation to a whole other level. Select a sea view room or one of the hotel's signature luxury suites in Limassol and get ready to enjoy the time of your life!