Set in a dreamy seaside location, right by the Ionian sea, Almyros all-inclusive hotel in Corfu offers a haven of calm and indulgence for guests seeking for something beyond the ordinary.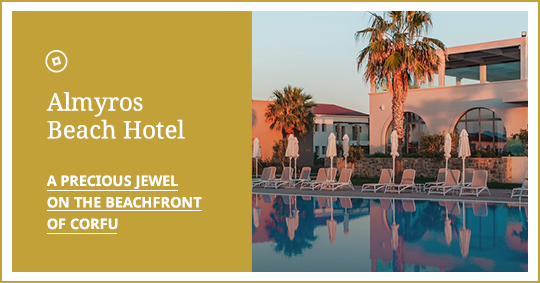 This all-inclusive hotel in Corfu is the perfect choice for a family vacation, a couple's escape or a holiday with friends as it offers a great array of activities and adventures for guests of all ages.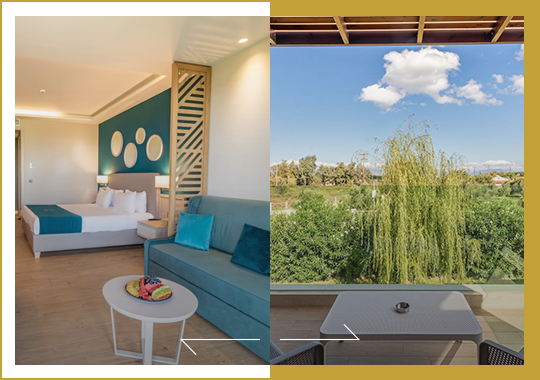 From the gorgeous beach and pools to the most elegant restaurants and bars, the spa center, the numerous sports and leisure options as well as amazing selection of accommodation proposals, Almyros Beach luxury resort in Corfu combines all the comforts for a wonderful holiday.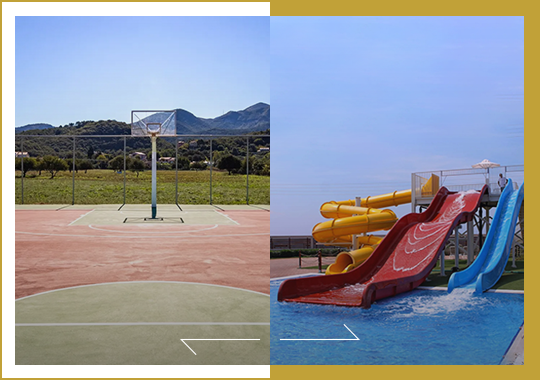 Guests are invited to bask in the sun, swim in crystalline waters and pump up their adrenaline with the most thrilling water sports adventures.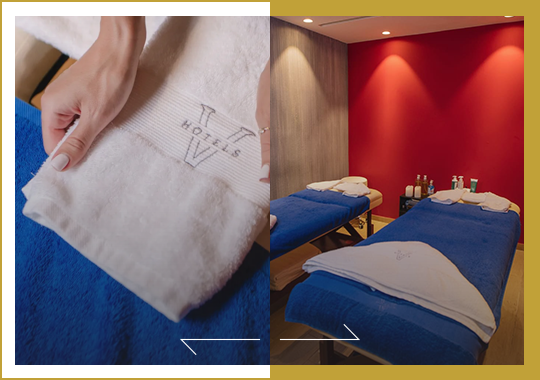 The hotel's spa on the other hand promises to release all tension and offer guests a truly revitalizing experience.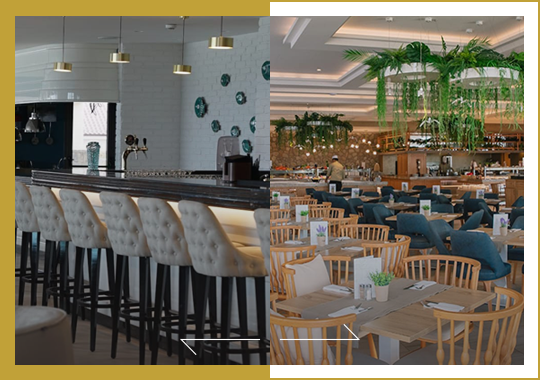 Catering to all senses, as well as ages and preferences, Almyros Beach Hotel in Cyprus features a number of restaurants and bars introducing guests to the Mediterranean and Greek gastronomy with the most delicious proposals throughout the day.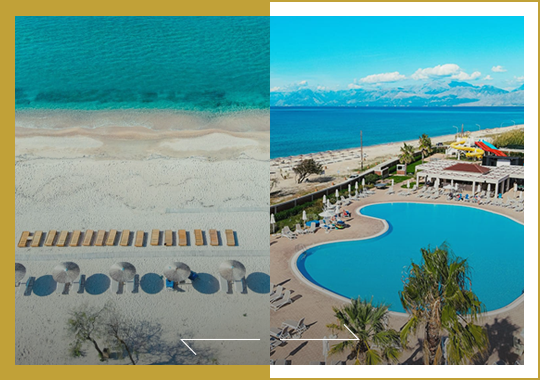 Ideally situated on Almyros beach, on the north coast of Corfu this 5-star beach resort in Arachavi offers direct access to the emerald Ionian sea as well as the island's most renowned sites and attractions becoming a number one choice for unforgettable holidays in Corfu.
Almyros Beach Resort in Corfu is a favorable family destination as it has been specially designed to meet the needs and desires of kids, teenagers, young adults, couples as well as elders.