Birthplace of the god of love Eros, Greece could only be a sanctuary of romance and eternal love. A place where the sun meets the sky, the cobalt sea and the imposing mountains, a destination meant for the romantic few.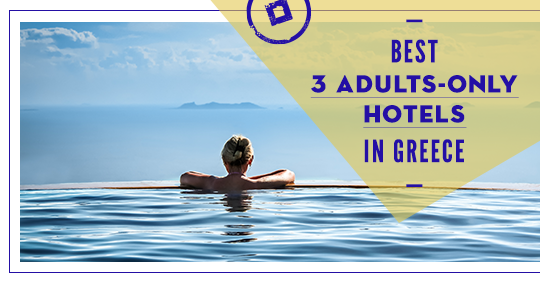 So, if you are seeking to indulge in luxurious environs, enjoy your privacy and discreet service at some of the most tranquil settings, let us introduce you to some of the finest adults only hotels in Greece that will help you ignite or rekindle romance.
1. Sun Rocks Hotel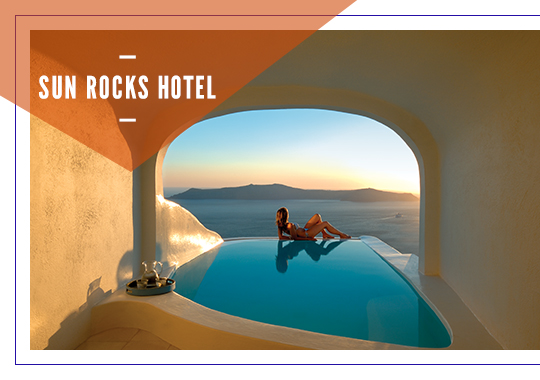 Carved into the volcanic cliffs of Firostefani in Santorini, Sun Rocks is a luxury couple's hotel that will steal your heart from the start with its unrivalled dream like setting and incredible views to the sea and sunset. Immerse in the shimmering waters of your private pool and let your eyes wander into the magic!
More Info here: Sun Rocks Hotel Santorini
2. Marbella Nido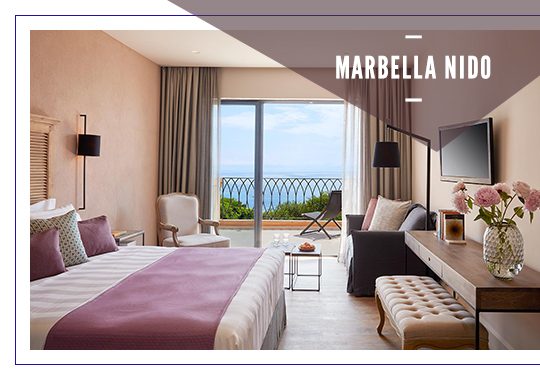 Marbella Nido adults only hotel in Corfu takes romantic holidays to new heights. Unwind in a blissful setting amidst the fragrant gardens and the Ionian sea and surrender to the pleasures of luxury while enjoying some quality time with your other half.
More info here: Marbella Nido in Corfu
3. Sensimar Minos Palace Hotel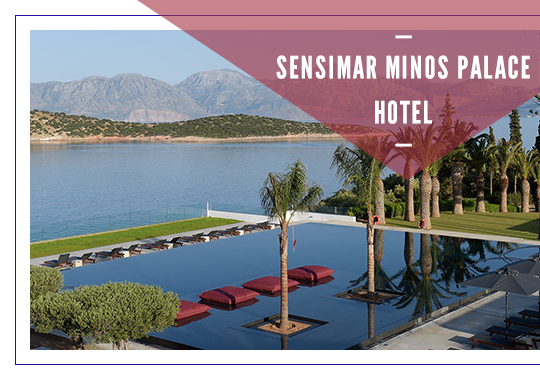 Hide away in an adults- only luxury hotel in Crete within an island offering a heavenly retreat for romantic holidays. Experience life in a calm and remote location oozing with romance and luxuriate with all comforts of high-end living.
More info here: Sensimar Minos Palace in Crete
Romance is in the air! All you need to do is go with the flow. Open your eyes to the scintillating vistas and let your senses free to the open sky.
Next time you feel like getting away from it all, treat your significant other to a romantic holiday at one of the best adults-only hotels in Greece and live…happily ever after.
Book your accommodation in advance for the summer 2018 in Greece and take advantage of the hotels' early booking discounts that will lift your adult only holidays in Greece to new heights!