As summer of 2012 is just around the corner, the warmest season of the year welcomes you to discover new tastes. Indulge in the supreme quality that Mykonos and Santorini have to offer with their exquisite hotel restaurants.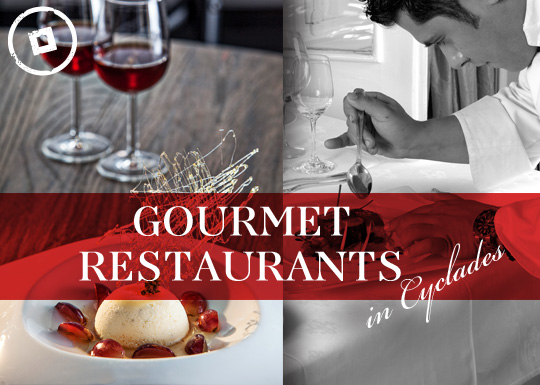 Cycladia proposes a selection of 8 hotel restaurants located in Mykonos and Santorini. Remarkable gastronomic creations, divine flavours and high quality services are the common denominators that describe best these marvellous restaurants.
Bill & Coo Gourmet Restaurant
The internationally acclaimed Top (Greek) Chef Athinagoras Kostakos and his talented team would like to introduce you to an unprecedented gastronomic experience. Explore the world known Mediterranean cuisine from which Athinagoras is inspired by, using the freshest ingredients.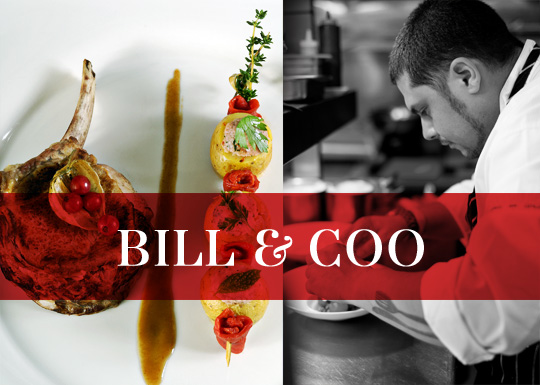 La Maltese Restaurant
The advent of Summer 2012 is just around the corner and we cannot imagine of a better start, than introducing you to La Maltese Hotel's newcomer, Executive Chef Marios Laganas. Open to the public, La Maltese invites all to embark on an exhilarating culinary journey of flavours. The multi-collective menu, carefully curated by Marios Laganas, corresponds to the high quality of the 5-star Small Luxury Hotel of The World.
Kiku Mykonos
Cavo Tagoo is proud to announce its collaboration with one of the most authentic ambassadors of the Japanese cuisine, Kiku Restaurant. Savour a delicious dinner made by a specialised team of chefs addressing a highly eclectic audience, combined with the absolute tranquillity of the Best Design Boutique hotel in Mykonos.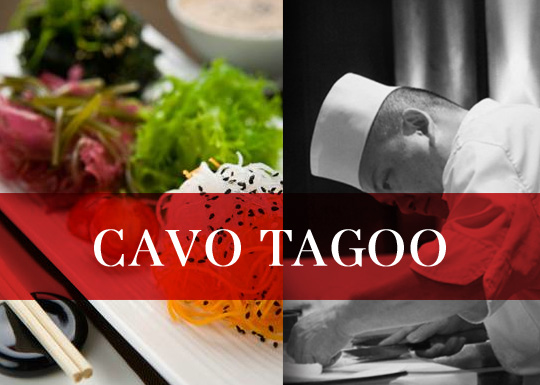 Kirini
Kirini Restaurant, a proud member of the renowned Katikies Group and Relais & Chateux, welcomes esteemed guests to a romantic setting of pure opulence.Let your senses drift away by the original creations of Kirini hotel's multi-awarded Executive Chef, Minas Nitis whose gastronomic expertise will entice your savoury expectations.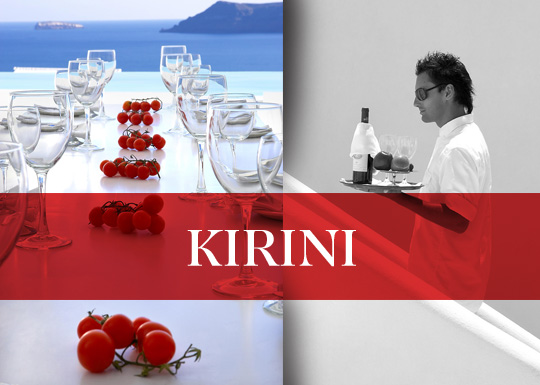 San Antonio Cliff Side Restaurant
The talented team of experts of San Antonio's Cliff Side Restaurant offers a unique gastronomic journey to all privileged guests. Enjoy the spectacular view shared and the culinary expertise who will captivate your heart, mind and senses.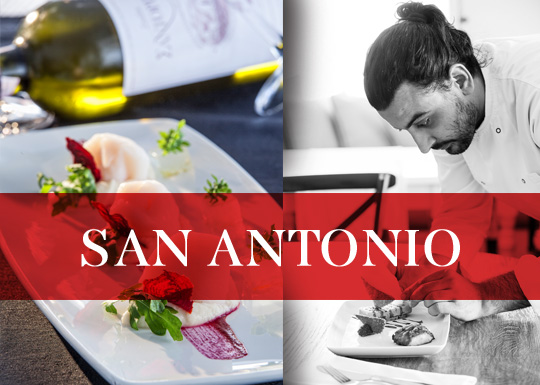 Kuzina Mykonos Restaurant
Mykonos Ammos luxury boutiquehotel proudly introduces you to Kuzina, one of the hottest restaurants in downtown Athens. The internationally acclaimed Chef Aris Tsanaklidis has created a menu of unprecedented quality, preparing a unique combination of Asian and Mediterranean flavours.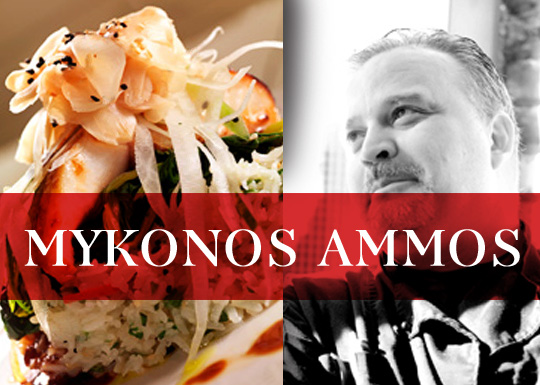 Ifestioni Restaurant
Aressana Spa Hotel and Suites proudly introduces you to the bio-organicIfestioni Restaurant. The menu was, created by Nikos Pouliasis, owner of the renowned Koukoumavlos Restaurant in Fira, promises to take you on a gastronomic journey of utter bliss. Traditional dishes with vegetarian and non-vegetarian ingredients of the finest quality are tightly connected with Aressana's philosophy for healthy eating.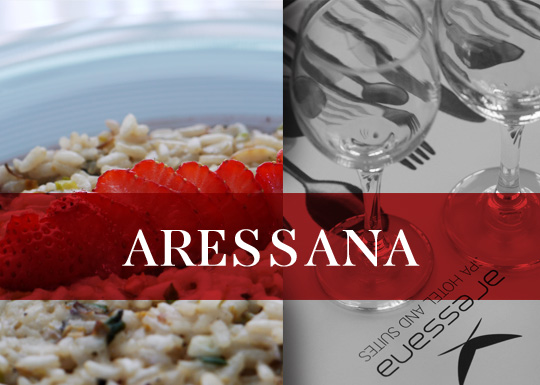 Matshuhisa by Belvedere
Open daily from 20:00 to 01:00 the Matsuhisa Restaurant at Belvedere Mykonos design hotel takes the Japanese cuisine to a whole new level of enjoyment with Nobu's legendary signature dishes blending the flavours of Asian culture with the aromas of the west.