The last week of October was dedicated to the glamorous world of fashion.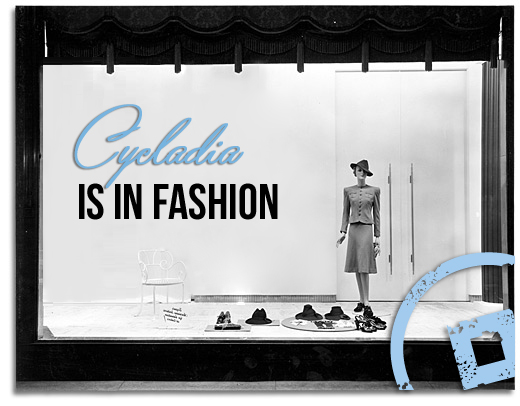 The 14th Athens Fashion Week, hosted at Technopolis Gazi, the industrial museum and cultural venue of Athens, was a parade of creativity, colors and fabrics that had it all… from runway fashion shows showcasing the 2012 summer collections of famous Greek designers to cultural events and shopping nights.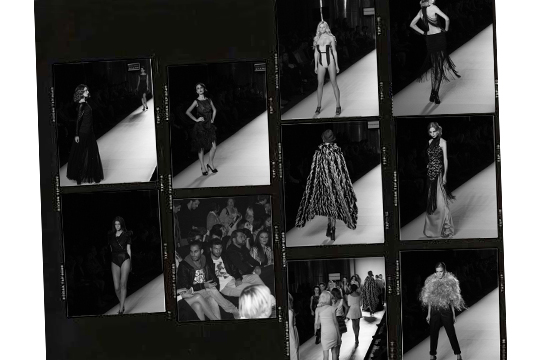 New Generation Contestants
The 14th Athens Fashion week kicked off with a pleasant surprise on October 26th 2011 featuring the Next Generation competition with 21 talented designers who proved that despite the difficulties, the young generation still embraces great will and creativity.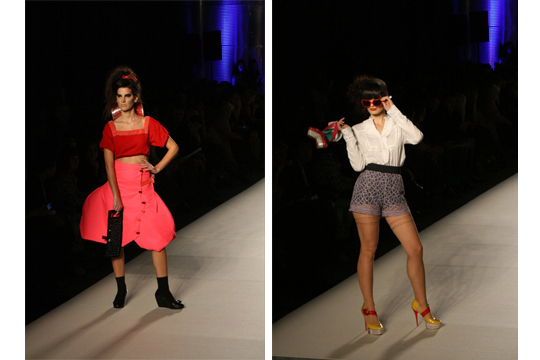 Olga Evaggelidou was presented with the Best 2011 Upcoming Greek Designer award; her creations (left picture) will represent Greece in the annual International Designer Awards. Valentini Argiropoulou received special recognition for her design and construction qualities (shoes in right picture).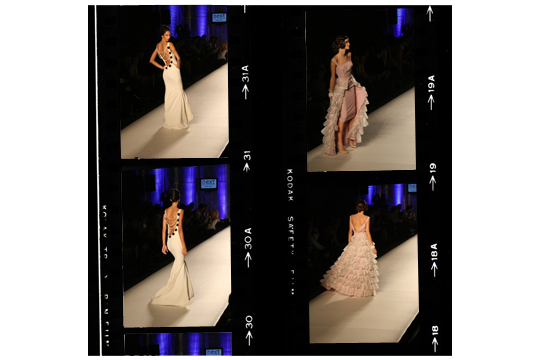 New Generation
Marina Ntousaki creations, runner up of the Best 2011 Upcoming Greek Designer due to appear in the 15th Athens Fashion week
The new wave intermingled with the classics – as five new designers Charalampos Nikolaou, Penny Vomva, Carolina de Souza, Panos Apergis and Yiannis Boufis joined Aslanis, Kathy Heyndels, Nikos Takis, Vassilios Kostetsos and Andria in an ecologically conscious celebration dedicated to fashion.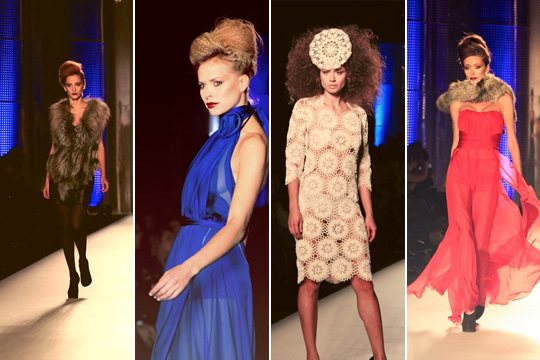 Pieces from the collections of Kathy Heyndels and Panos Apergis
Cultural events and workshops also monopolized interests at Technopolis, broadening further the communication of fashion as an element of Greek culture.
The exhibition of fashion and culture
Garments as the Home of The Body II, hosted by the Athens School of Fine Arts showcased 3D garments comprised of natural materials while TEXMEDIN hosted the Inspiring Labs: The Mediterranean Cultural Inheritance exhibition, exhibiting 40 new European designers.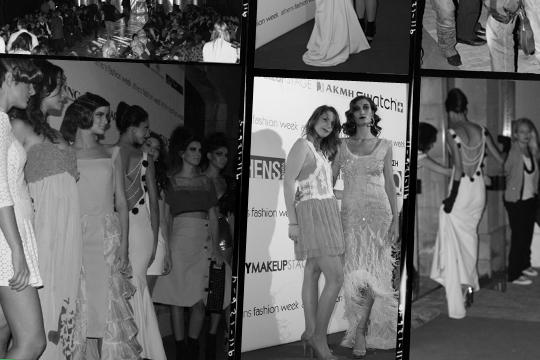 Next season revisits the golden era of the 60s with bright colors and prints, maxi dresses and skirts, lots of polka dots and lace proving its here to stay for one more season!
Photos by Katerina Kostaki