When travelling abroad, depending on the destination, you seek for an accommodation echoing the heritage of a place. A chateau in France, a castle in Scotland or a cottage in England.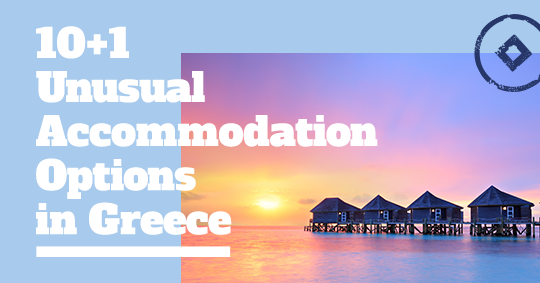 Have you ever considered that Greece has a widely diversified character with many influences from around the world? So, what type of accommodation should you choose besides the norm? Let's take a look at 10+1 of the most unusual accommodation options you may find in Greece.
1. Katikies Santorini – Oia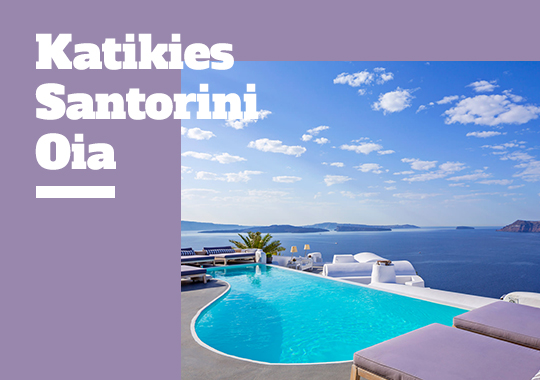 Cave Dwelling Pools-Spectacular Sunset Vistas-Bespoke Services
Type of Accommodation: Cave hotel
Website: www.katikies.com
2. Aspros Potamos – Lasithi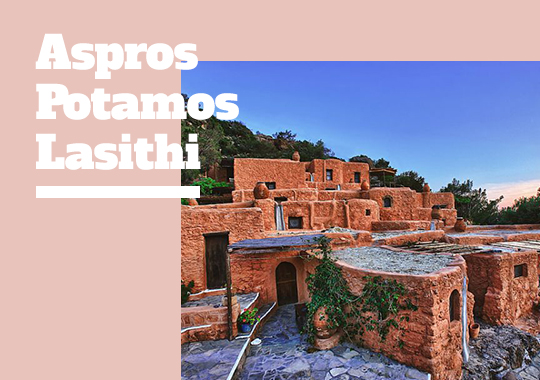 Stone built Houses-Intense Green Foliage-Renewable Energy
Type of Accommodation: Cattle Pen Houses
Website: www.asprospotamos.gr
3. Theassis Igloo Arta – Tzoumerka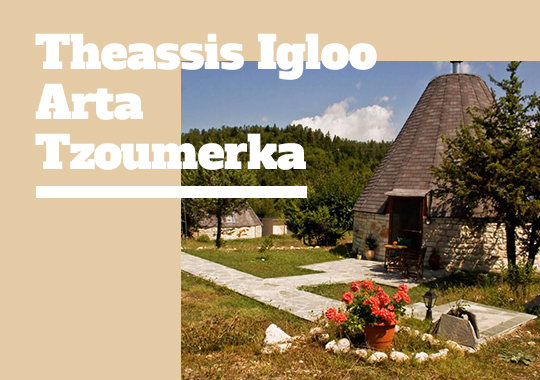 Agriculture Houses-Glass Roof Tops-Physical Energy
Type of Accommodation: Igloos
Website: www.theasis-igloo.com
4. Pyrgos Arapaki – Mani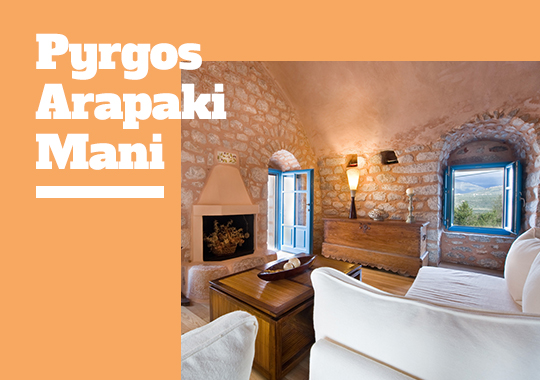 Historic Castle-Lush Surroundings-Authentic Living
Type of Accommodation: Tower
Website: www.pyrgosarapaki.gr
5. Sirma the Boat House on the Sea – Klima, Milos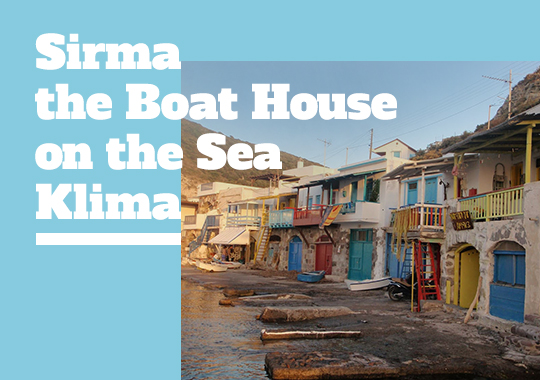 Colorful Houses-Seaside Hideout-Authentic Living
Type of Accommodation: Boat house
Website: www.airbnb.com
6. Windmill Villa – Koufonisia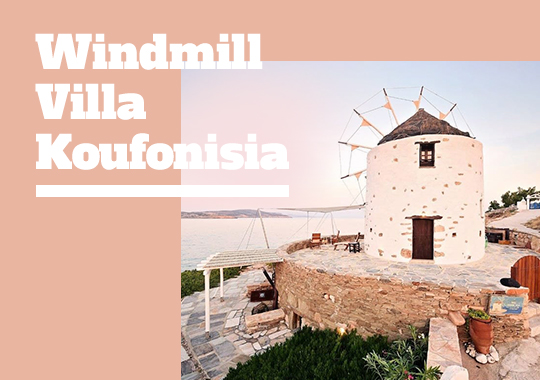 Idyllic Setting-Quietness-Privacy
Type of Accommodation: Windmill
Website: www.windmill-villa.gr
7. Kellia – Monemvasia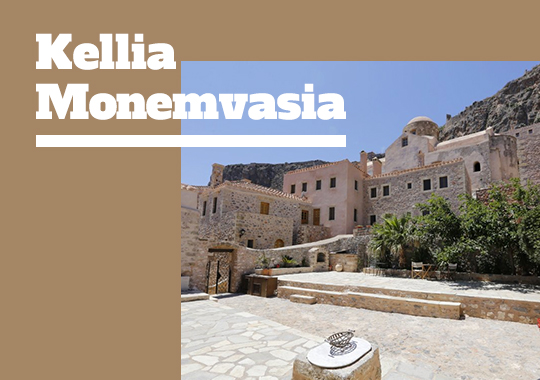 Within the Castle-Cobblestone Alleys-Authentic Grace
Type of Accommodation: Castle
Website: www.keliamonemvasia.com
8. George Molfetas – Kefalonia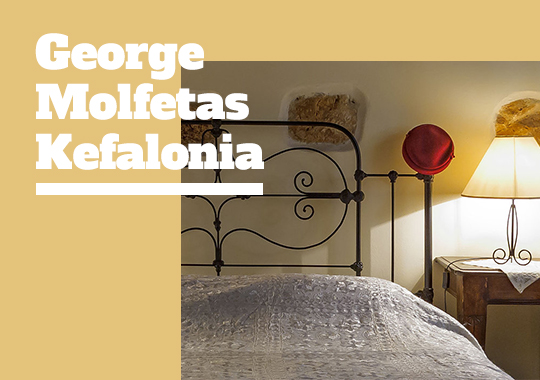 Family House-Historical Building-Natural Materials
Type of Accommodation: Museum hotel
Website: www.kefaloniamuseumhotel.com
9. Katogi Averoff – Metsovo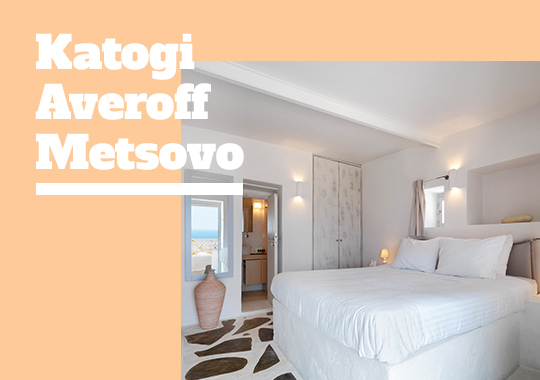 Historic Estate-Sloping Vineyards-Authentic Architecture
Type of Accommodation: Winery Hotel
Website: www.ariahotels.gr
10. Tinos Peristeronas – Tinos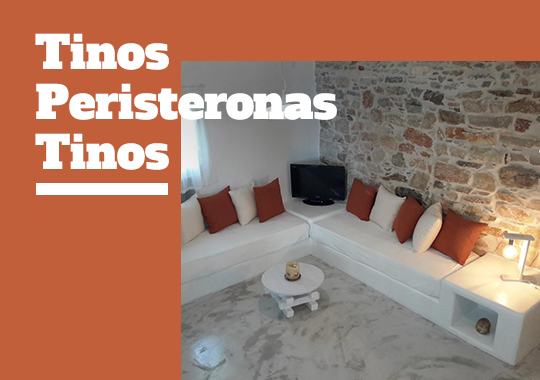 Heritage Building-Authentic Stay-Traditional Neighborhood
Type of Accommodation: Dovecote
Website: www.tinosperisterionas.gr
11. Alexiou Guesthouse – Korinthia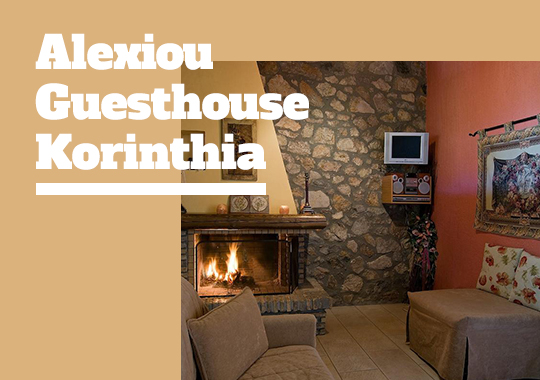 Nature House-Outdoor Adventure-Wildlife
Type of Accommodation: Tree House
Website: www.alexiouhotel.gr
Now that you've seen the most unusual hotels in Greece, think again next time you visit. Be a Knight in a castle, a pair of doves in a dovecote, a sailor in a boathouse or a farmer in a farm.
Who would you rather be?