Arranging a trip to Greece or anywhere in the world can be a very stressful and time consuming task. You need to find a hotel, book your flight, search for the best places to visit, check for the weather and currency rates.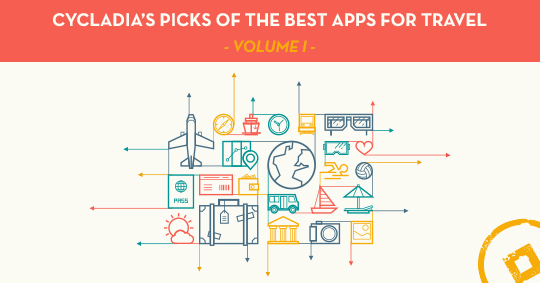 Then you have to pack your bags without forgetting anything and finally when you reach your destination you have to carry along all your receipts, confirmation numbers and booking details just to make sure.  You also need to figure out your way of transportation and find the best cafes, restaurants and bars nearby. Sounds hectic, doesn't it?
Well, breathe, as you no longer have to worry about any of the above with the great number of apps available that have been designed to do all the work for you. So, relax as we take a quick tour through the best apps for travel. Let's take a look of all the apps you may need before the trip: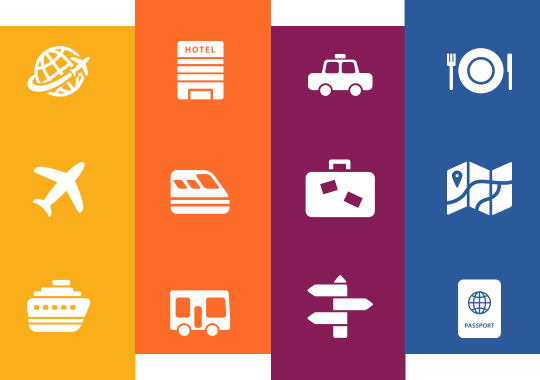 Before the Trip
BΟΟΚΙΝG.COM
Arrange your stay at any hotel, lodge, apartment, villa or guesthouse according to your preferences anywhere in the world and get instant confirmation for your booking.
Download the app: www.booking.com
SKYSCANNER
Search for the most affordable flight, hotel and car rental deals available or check out the top deals that apply to you according to your location along with a top list of destinations you may want to visit.
Download the app: www.skyscanner.net
KAYAK
Search across various travel channels for hotels, flights and rental cars at the best possible prices. Get exclusive deals, important travel information and real time alerts for price fluctuation to figure out the best time for you to make a booking.
Download the app: www.kayak.com
HOPPER
Find the cheapest dates to fly to your selected destinations and get push notifications when the price is ideal for you to buy your tickets, complete your transaction in 60 seconds or less.
Download the app: www.hopper.com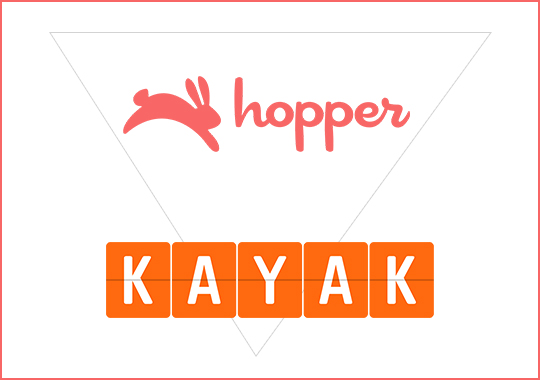 AIRBNB
Instead of seeking for expensive hotels Airbnb offers you the opportunity to stay with a local, rent a room at his house or his entire house for a much lower price than renting an actual hotel room and at the same time live a more authentic experience. You can also choose a set of experiences to enjoy while on holiday from the app's new feature called Trips.
Download the app: www.airbnb.com/mobile
PACKPOINT
How many times have you gone on a holiday and you soon realized that you left something behind? Well, you no longer have to worry about that with PackPoint. PackPoint looks at the weather forecast of the location you are travelling to, asks you to select any activities you may attend during your trip and then offers you a packing list with all the things you need to pack. Amazing, right?
Download the app: www.packpnt.com
GOOGLE TRIPS
Don't you wish there was a magic wand that could gather all your travel information in one spot? Well, now you have it with Google Trips as it pulls all your reservation, car rental and flight confirmation info from your e-mail creating a single framework for your trip. Then you can browse the app and curate your trip with suggested places to visit, to eat, drink etc. Google Trips even allows you to store this data offline so as to find important information anytime, anywhere.
Download the app: get.google.com/trips/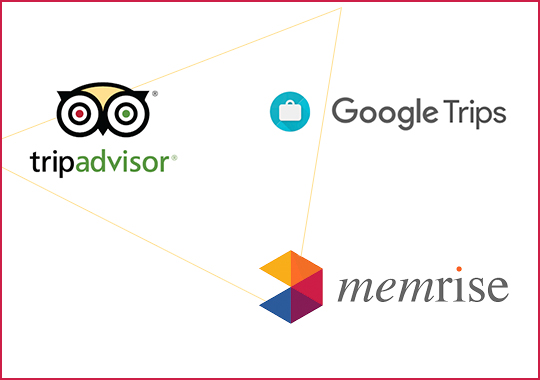 TRIPADVISOR
Your best travel advisor worldwide. No matter what it is you are looking for, from hotels to restaurants, bars, sights or airlines this is the most credible place to browse as besides the load of information it offers, it also provides visitors with real customer reviews, photos and opinions concerning each business.
Download the app: www.tripadvisor.com
GOOGLE TRANSLATE
But what if you don't speak the language? Well, in that case you have Google Translate giving you the opportunity to translate words or phrases between 103 different languages. Translation is done word for word so do not expect a direct translation but it will definitely help you communicate.
Download the app: translate.google.com
DUOLINGO
If on the other hand you feel more confident doing it on your own, Duolingo is here to help. You can track the country's language you are about to visit and follow a beginner's course, chat with bots using phrases that you would use abroad to see how it works out and brush up the language if you have simply forgotten all you learned in high-school.
Download the app: www.duolingo.com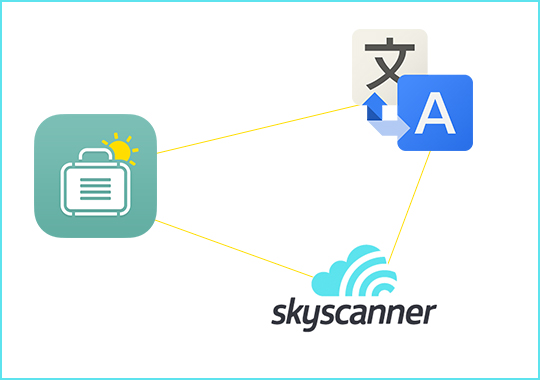 MEMRISE
If the language you wish to learn is not listed in Duolingo or you simply have a hard time memorizing all you have learned so far, Memrise will help you memorize words and phrases with the use of mnemonics in even more languages than Duolingo.
Download the app: www.memrise.com
You have now been prepared for your trip, stay tuned as we are about to reveal the best apps for travel during your trip.