Whenever the summer aura fills the sky, the night breeze gently touches your sunburned skin and the jasmine smell overtakes the atmosphere, it is time to enjoy a movie under the stars. A big white screen, some chairs and tables, pebbles and summer flowers under the same denominator: the Greek summer sky.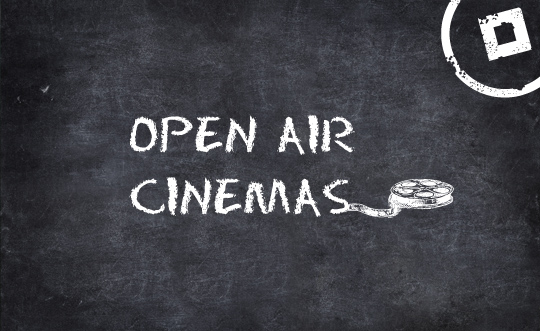 Open air cinemas are a summer tradition in Greece almost as popular as walking barefoot on the sand. A tradition that started in early 1900 and can still be found all around the country, bringing back unforgettable memories of summer nights filled with strolls near the sea or in the centre of the city, with a cold drink at hand while watching Cary Grant running away from an aeroplane and with the noise of night birds and the rustling of leaves while Rita Hayworth throws her glove.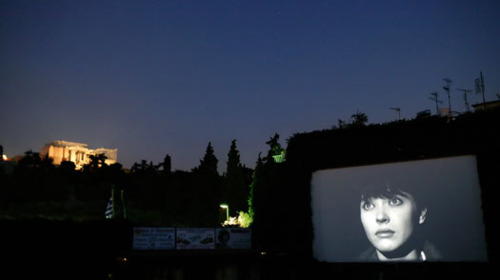 This summer, the Hellenic Centre of Cinematography and the National Festival of Cinematography of Athens, organize, the second Athens Open Air Film Festival and invite you to meet the unforgettable acting of some of the major classic actors. You'll find plenty of screenings in different squares and neighbourhoods where there is no entrance fee.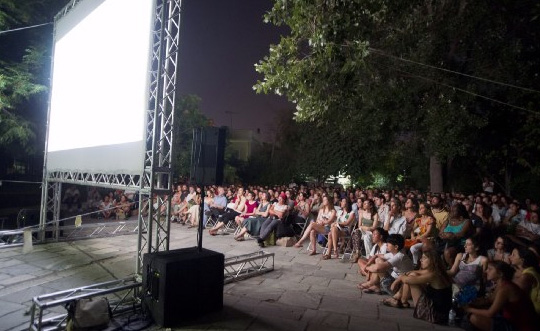 From the centre of Athens, to the seaside of the islands, from Crete to Halkidiki , open air cinemas invite you to discover the magic of the 7th Art directed by the Greek summer nights.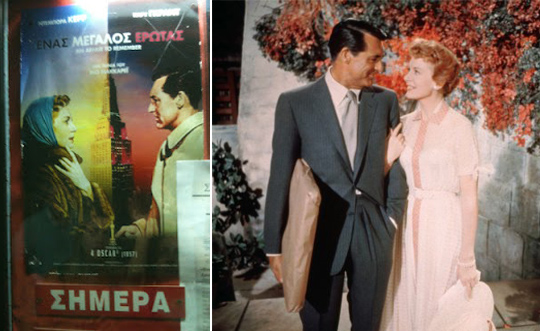 We have chosen some open air cinemas for you, but the more you allow yourself to walk in the narrow streets of Athens and other Greek destinations, the more ''secrets'' you will discover.
• Cine Attikon – Theodoros Aggelopoulos, at Attiko Alsos, Galatsi
• Cine Paris, at 22 Kidathinaion str., Plaka Area, Athens
• Cine Thisio, at Thisio area (next to the ancient Agora), Athens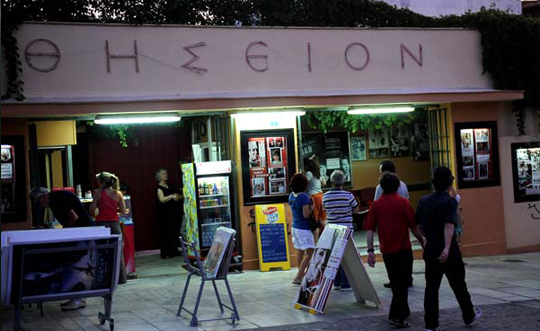 • Dexameni, at Dexameni Square, Kolonaki Area, Athens
• Cine Aigli, at Zappeio, Athens
• Cine Kamari, at Kamari, Santorini Island
• Orfeas, at Sani Beach, Halkidiki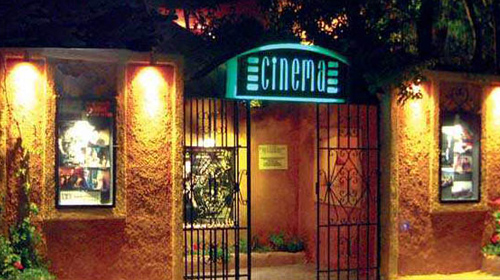 Give yourself the experience of an open air cinema. It will definitely be engraved in your heart and will surely fill your summer holidays in Greece with the gold dust of the movie stars!