For the Athenians, as well as for the tourists that visit the capital of Greece, the Saronic Gulf islands are very popular, each one for different reasons.
Their close proximity to the port of Piraeus is one of them, however, Poros, Hydra, Aegina, Spetses, Salamina and Agistri have a stunning natural beauty, substantial archeological monuments and an authentic couleur locale!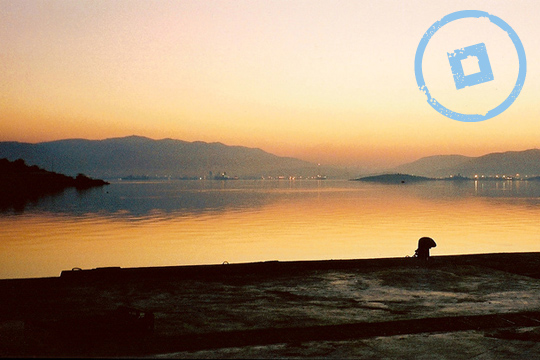 Aegina island
Aegina has beautiful neoclassical mansions, magnificent beaches – like Agia Marina, Souvala and Perdika -, the famous temple of Goddess Afaia and the church of Agios Nektarios, the patron saint of the island. Aegina has a rich historical past as this is where the first Greek Government after the Greek 1821 Revolution was established.
Cycladia suggests: Antzy's Studios is an idyllic family friendly hotel in Perdika, with studios and apartments. A nice pool, a traditional tavern and a cozy pool bar are only few of its amenities.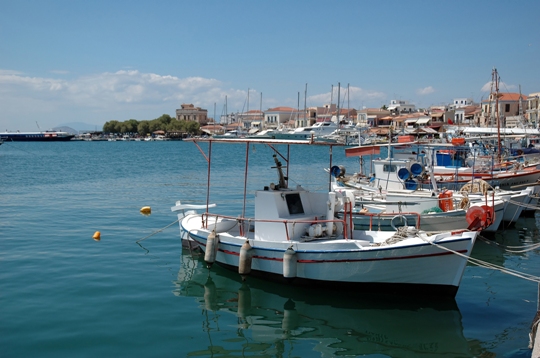 Poros island
Paros is an overall gorgeous island. It's heavily vegetated, with nice beaches, a vibrant night life and it's a favorite destination for the sailing aficionados. Among the island's most popular attractions are the Temple of Poseidon, the Russian Naval Station and the Monastery of Zoodochos Pigi.
Cycladia suggests: Sirene Blue is a secluded resort in the gorgeous pine forest of Monastiri. The panoramic sea view, the high aesthetics design and the luxurious amenities are certainly alluring.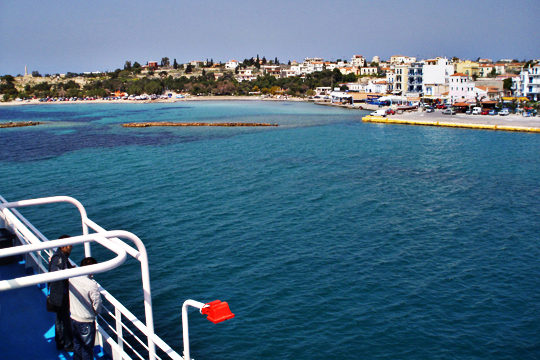 Hydra island
Hydra is unique. Someone could easily call it a Historic Rock that looks like a painting with grey, white and azure strokes. Hydra has imposing mansions, hosts many cultural events and an impressive –for its size- night life. Let's not forget that no cars or motorcycles are allowed!
Cycladia suggests: Orloff is a hotel in Hydra linked to the island's history. A 1796 historic mansion was turned into a 4 star boutique establishment in this cosmopolitan destination.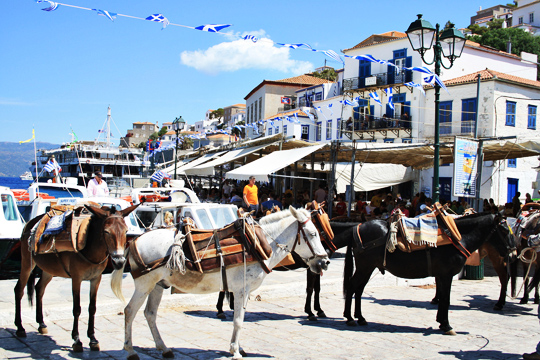 Spetses island
Spetses is a very picturesque island, famous for its contribution to the Greek Revolution –as Hydra-, with numerous archeological monuments, nice beaches, cultural events –especially towards the end of the summer- and the most beautiful seaside promenade, between the old and the new port.
Cycladia suggests: Poseidonion is the island's most famous hotel. With a Cote d' Azur architectural style, it boasts ultra luxurious amenities perfectly combined with an authentic insular character.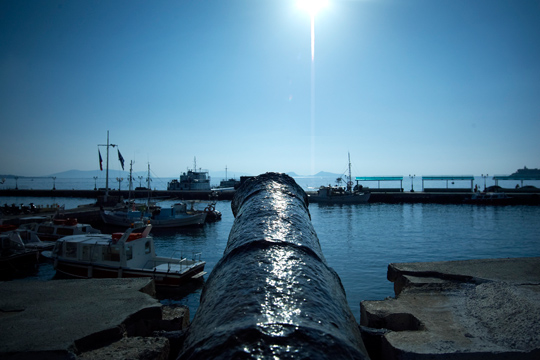 Salamina island
Salamna has the closest proximity to Athens. It has a great historical course, since this is where the famous naval battle of Salamina took place in 480 B.C. This pretty island has sandy beaches, rich vegetation and a vivacious night life.
Cycladia suggests: Melina Resort is a brand new hotel with spacious rooms, a nice pool and a beautiful view, in the town of Salamina.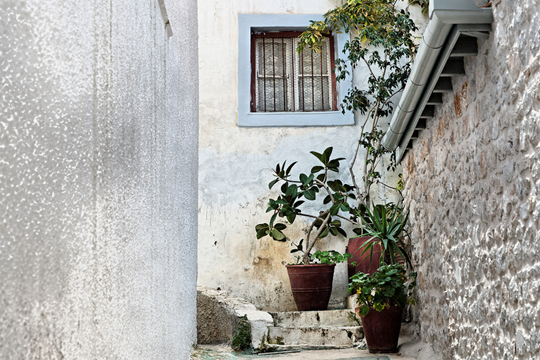 Agistri island
Agistri is the smallest island of the Saronic Gulf. It has exotic beaches, with white sand or pebbles and turquoise blue waters, few rooms to let and traditional taverns with stunning sea view.
Cycladia suggests:Oasis Scala Beach Hotel is a beautiful sea view hotel, with high aesthetics design and luxurious amenities.