Greek design in fashion and accessories has seen glorious times the last few years as many young artists explore the boundaries between fashion and art while emerging or experienced designers expand their creativity and entrepreneurship abroad. It is now a fact that several Greek fashion designers have succeeded in placing Greece on the highest levels of the international fashion scene.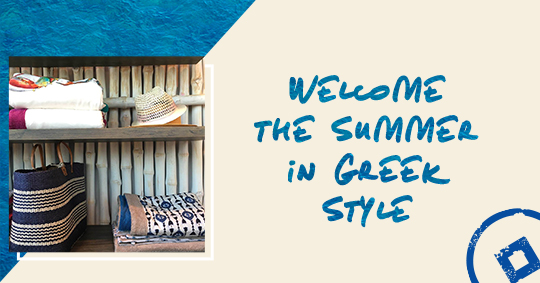 Cycladia has collected for you some of the top handmade Greek fashionwear and accessories to boost your summer look!
Mitos Swimwear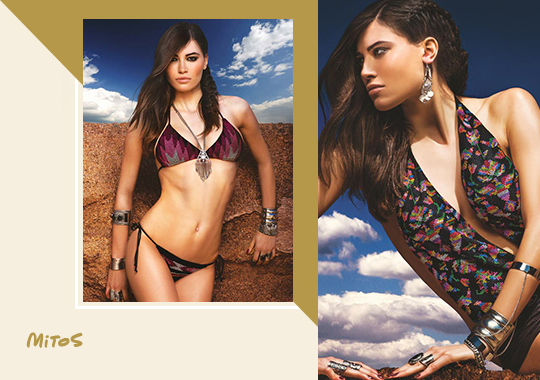 Behind the MITOS brand, Ioanna Tserepa and Audrey Zucker have turned their love for fashion and creativity into art. Every MITOS swimwear and beachwear is inspired by world traditions, cultures and myths and embroidered with bursts of colors and designs distinguishing women who wear them.
View more here: www.mitoswimwear.com
Ancient Greek Sandals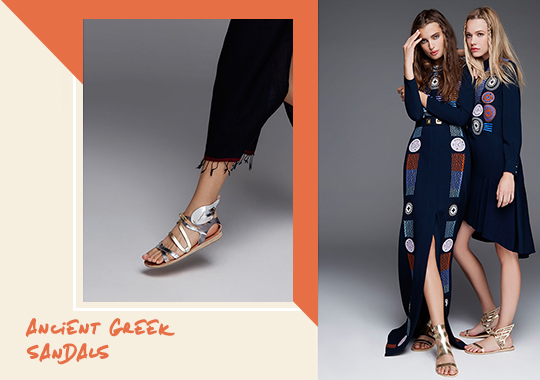 Talented & creative Christina Martini and Nikolas Minoglou insist on high quality raw materials and ancient Greek tradition. As a result, they create beautiful sandals inspired by times gone aiming to walk you through several summers and pave paths that will last.
View more here: www.ancient-greek-sandals.com
Callista Crafts (Bags)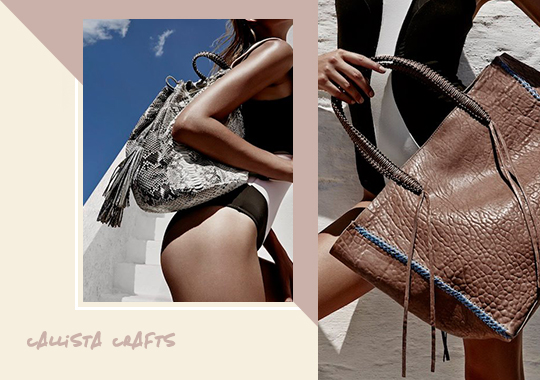 Callista Bags are made from an eclectic selection of leathers and fine materials always carefully chosen by the designers themselves, Eleni Agiostratiti and Silia Konstantinidou, who envisioned Callista in 2013. Incorporating leather and passion, every bag is adorned with a signature spiral handle adding a unique sense of style and femininity.
View more here: www.callistacrafts.com
Lito Jewelry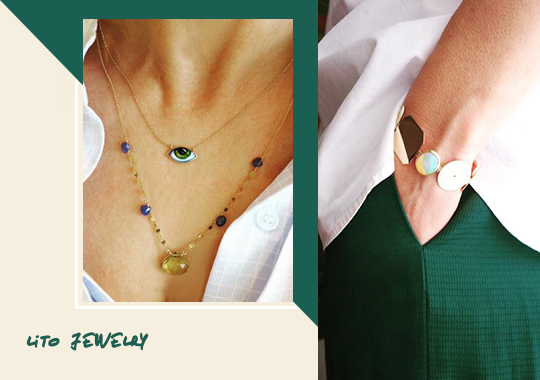 Lito Karakostanoglou's fine jewelry collections consist of traditional jewelry combined with modern influences, bringing a new era into the craft. Modernism, romance, science and ancient tradition are mixed with exotic materials and colors to create unique pieces of jewelry evoking a sense of freedom.
View more here: www.lito-jewelry.com
Grecian Chic (silk scarves)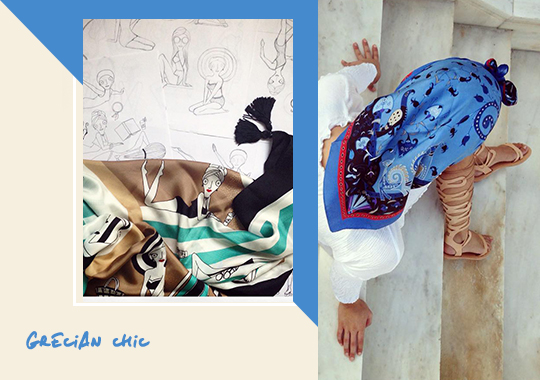 Elena Zournatzi creates hand painted silk scarves with exceptional prints and great attention to detail. The Grecian Chic features many collections of scarves including more classical lines, scarves with cosmopolitan flair or embroidered motifs of inspired concepts and creatures of mythology. The brand also features Hellenic inspired collections reflecting the beauties of modern Greece through a more humorous, traditional yet modern style.
View more here: www.grecianchick.com
Zylo Eyewear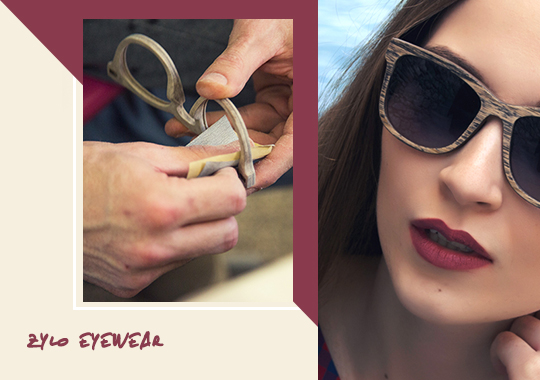 Zylo eyewear was founded by Eleni Vakondiou and Periklis Therrios. The creators of this idea come from the island of Syros and have succeed in producing the most unique handmade eyewear that are available upon order.
View more here: www.zyloeyewear.com
Sun of a Beach Towels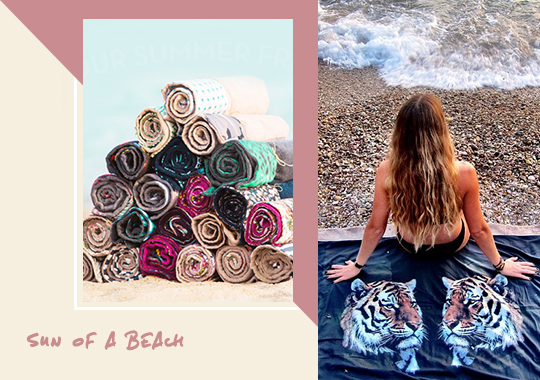 Fashion designer Melina Pispa and stylist Ellie Rountou launched Sun of a Beach in 2012, a premium line of beach towels made from the best quality cotton. Sun of a Beach Towels are designed for a style-savvy beach bum and are inspired by the world's most spectacular beaches.
View more here: www.sunofabeach.com
Blanc Hats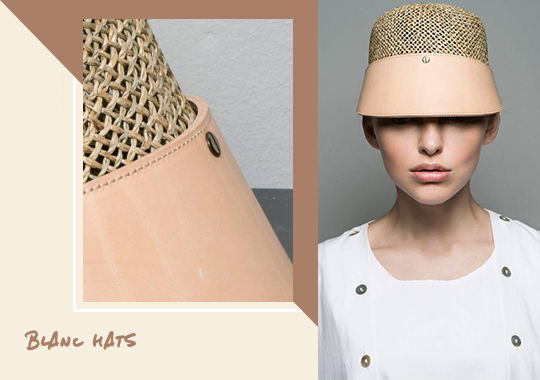 Konstantinia Vafeiadou created the Blanc brand in 2012. This brand specializes in headwear that will make every individual wearing them feel unique. A collection of handmade hats created with a mixture of materials and inspired by strong geometry and historical elements that reflect elegance and functionality.
View more here: www.blanc.gr
Ioanna Kourbela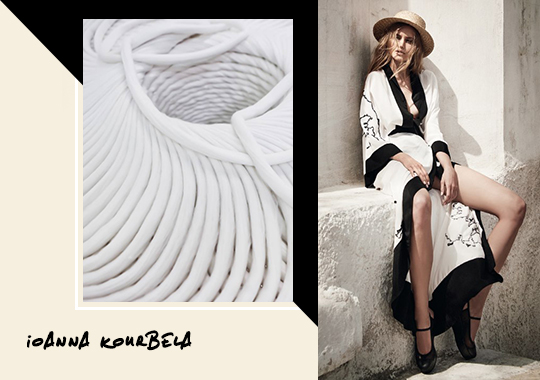 Greek Designer Ioanna Kourbela offers airy female and male collections of casual chic clothing reflecting finesse, minimalism and classical harmony. All creations by Ioanna Kourbela can be adapted to all hours of the day and to all occasions. Featuring by now three concept retail stores in the picturesque area of Plaka in Greece and several locations throughout the world Ioanna Kourbela allows all fashion lovers to make an urban chic fashion statement.
View more here: www.ioannakourbela.com
Indulge in each of the above summer collections, embark on a fashion journey and welcome the summer in Greek style!