Continuing our dreamy adventure to the most romantic destinations for couples in Greece, we are about to travel to 5 more Greek islands ideal for a happily ever after.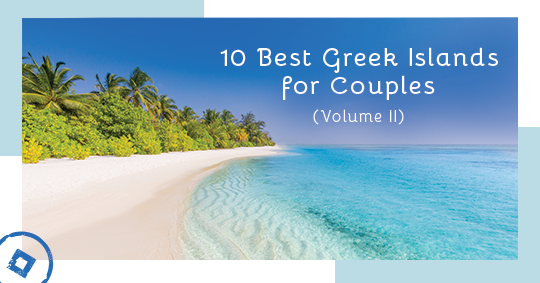 Let's sail to the emerald Ionian Sea and the azure of the Aegean to write a new story of romance.
6. Antipaxoi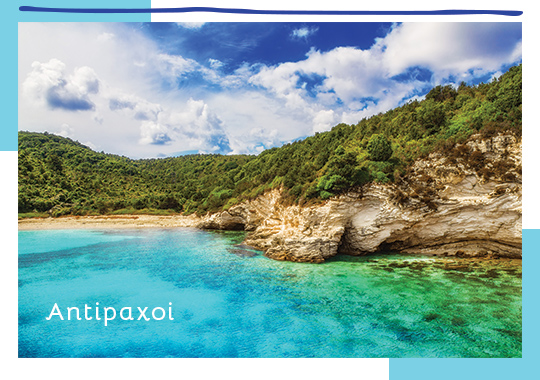 Nuzzled amidst the lush greenery, the vineyards and the cobalt sea, the tiny island of Antipaxoi offers an alternative for couples wishing to escape the cosmopolitan lifestyle of the larger islands. All you need is a spot on the beach and a glass of local wine in the island's dreamy landscape to ignite or rekindle romance.
View more here–> Paxi and Antipaxos Guide
7. Patmos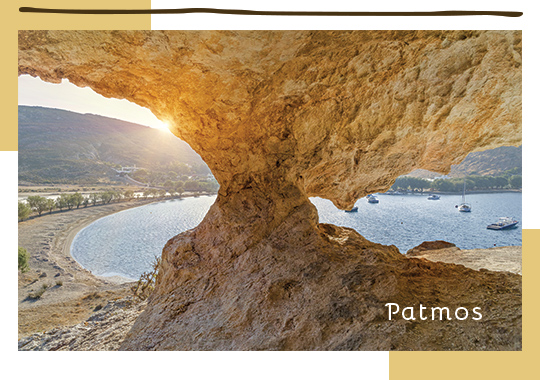 If we were asked to describe Patmos in one word it would most definitely be, sophistication. The island of the Apocalypses welcomes you to come closer to nature, to swim in the azure and take strolls on the beach holding hands, to watch the sunset from the highest point and find the peace and calm you both deserve.
View more here–> Patmos Island Travel Guide
8. Ithaca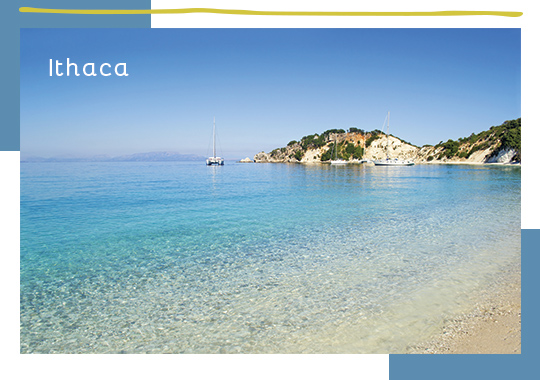 Home and final destination of Odysseus, Ithaca could be your starting point for a new love affair. Small, picturesque, breath-taking, it is a place to relax and enjoy the company of one another. Swim at Filiatro and Gidaki, bask in the sun and treat your palates to fresh fish and local delights at a traditional seaside tavern. Cheer to every moment of every day with a glass of wine and fall in love again and again.
View more here–> Ithaca Travel Tips
9. Symi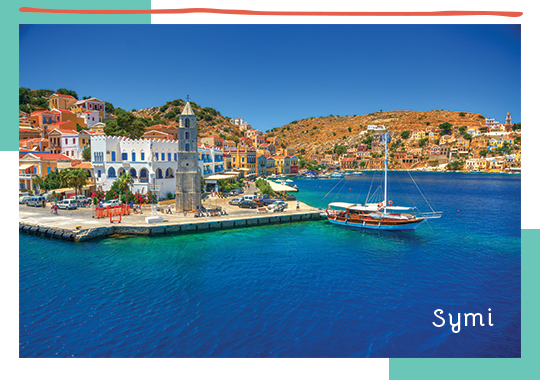 Once you lay eyes on the island you begin to wonder in which part of the world you are. As soon as you get off the boat and you start following the Mediterranean scents from the local treats and flowers you are certain that you are indeed in Greece. Walk up the stairs to Kali Strata, stroll amidst the colorful houses standing side by side, just like the captain's and merchants that used to flood the roads back in the day. Swim in the crystalline waters of Nos, Agios Georgios Dysalonas or Pedi and wait…romance will find you wherever you are!
10. Amorgos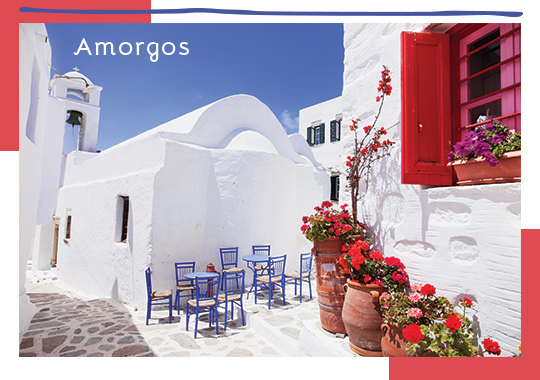 Step onto a forgotten land of pirates, hippies and oracles, a land drenched with tradition and heritage. Walk on scenic paths to remote villages, enjoy the sun on the beautiful beach of Agia Anna, ride a boat to the ports of Aigiali or Katapola and stroll through the picturesque streets of Chora. Visit Panagia Hozoviotissa, the castle and the windmills that will travel you to a bygone era, an era drenched with unrivalled romance.
View more here–> Amorgos Travel Guide
Our journey is about to come to an end, but yours is about to begin.
How far are you willing to go to live your happily ever after?