The country of Greece has been blessed with abundant natural beauty, with endless blue seas and high mountains, with fertile lands and good soil, with a long heritage and past.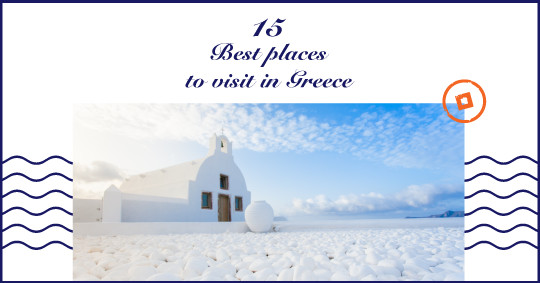 We have chosen to reveal the 15 top places in Greece one must visit at least once.
1. SANTORINI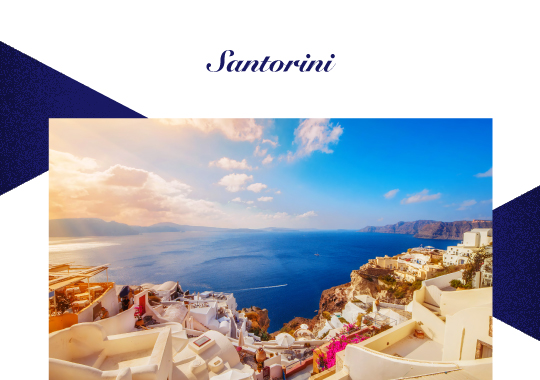 Amphitheatrically perched on a dramatic volcanic setting, the island of Santorini will take your breath away. Get ready to marvel the spell-binding Caldera and the miraculous vistas to the awe-inspiring sunset and the azure Aegean sea.
2. MONEMVASIA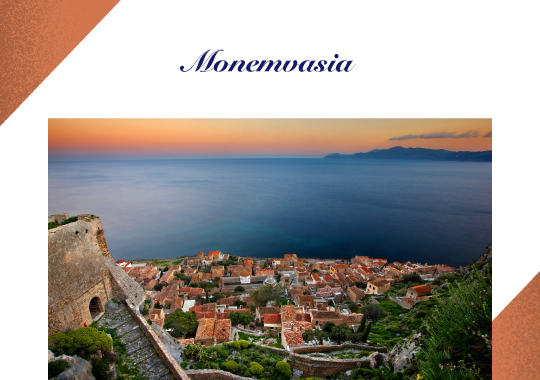 The medieval castle town of Monemvasia will travel you back in time. Walk through the imposing gates and follow the cobblestone alleys all the way to the sea.
3. METEORA, Kalampaka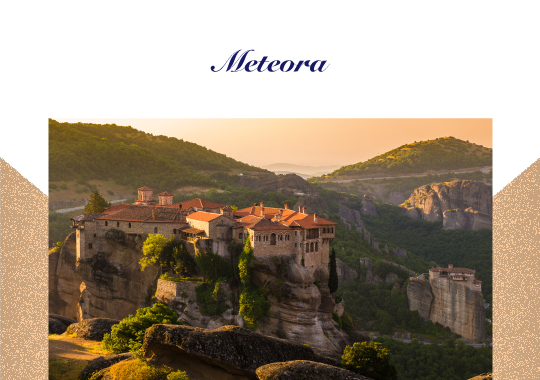 As if hanging amidst the sky and the most intriguing rock formations, the monasteries of Meteora are certainly worth visiting.
4. MOUNT ATHOS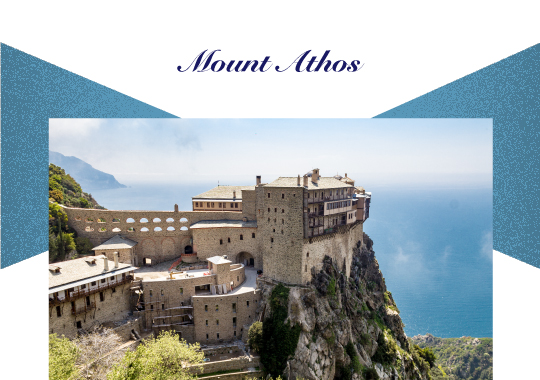 The spiritual capital of the Orthodox Christian world is resting amidst the sea and sky, visit Mount Athos and experience its magnificence.
5. PAPIGKO, Zachorochoria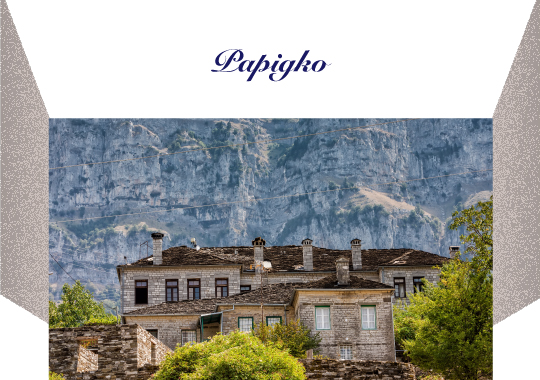 One of the most spectacular of the Zachorochoria villages has been forgotten in time. Live life as it was meant to be lived.
6. MYKONOS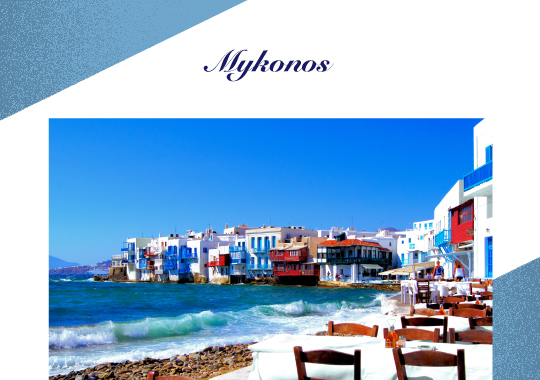 The island of contradictions, of trendsetters and VIPs still holds its authentic glamour.
6. MYSTRAS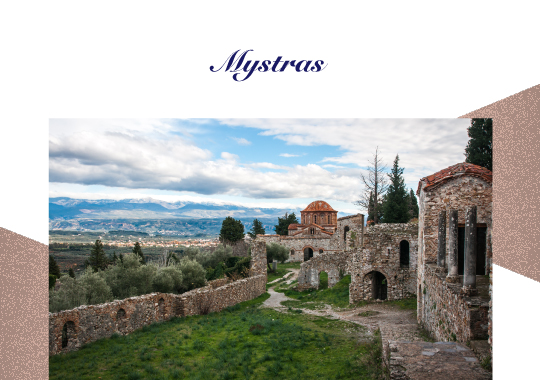 Sprawling on the side of a steep mountain, the fortified town of Mystras will travel you back to the Byzantine era.
 8. PYRGI, Chios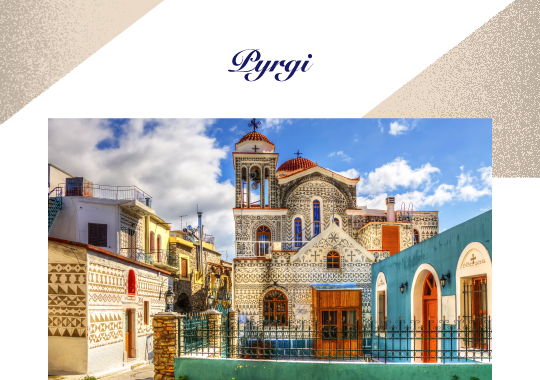 The village of Pyrgi in Chios retains its authenticity and tradition as well as its painted character. The entire village is decorated in geometric motifs and shapes mostly in black and white color.
9. TRIKALA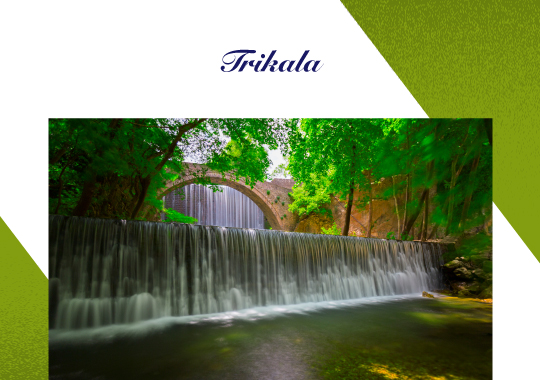 Follow the sounds of the echoing waterfall right behind the stone bridge of Palaiokarya and be dazzled.
10.  PAXOS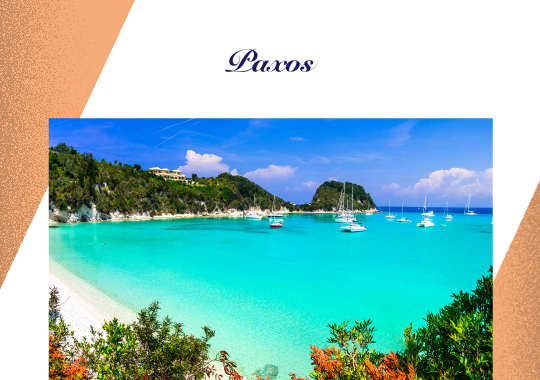 What an exotic setting for couples seeking a unique paradise on earth. Paxi  is a haven for eternal romantics.
11.  LAKE PLASTIRA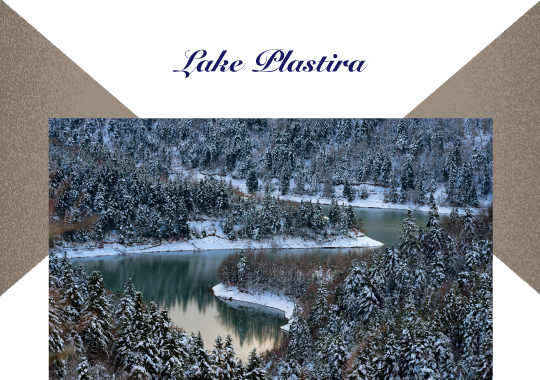 Lake Plastira is a heavenly destination all year round with is shining surface reflecting the natural splendor of its surroundings.
12. NAVAGIO, Zante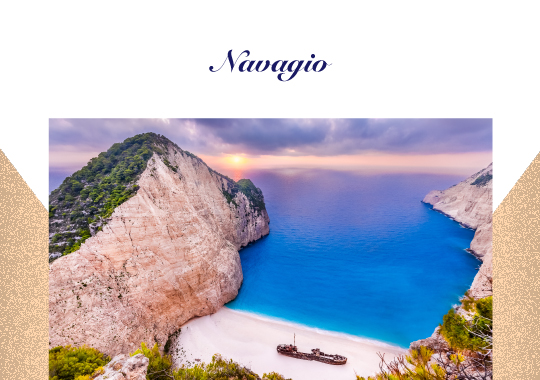 Secluded, exotic, tranquil, lose yourself in the emerald waters of Navagio in Zante.
13.  ASSOS, Kefalonia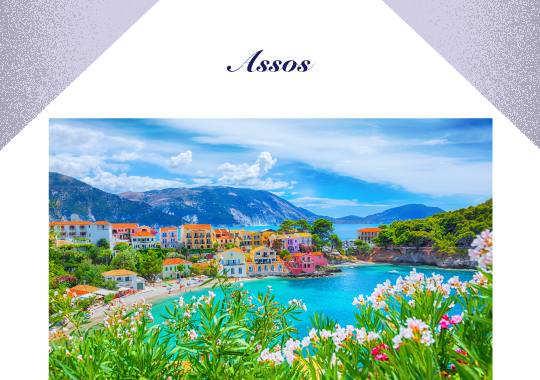 Romantic, colorful, breathtaking, the village of Assos in Kefalonia is a secret that was long held from the world.
14. THE CASTLE OF THE KNIGHTS, Rhodes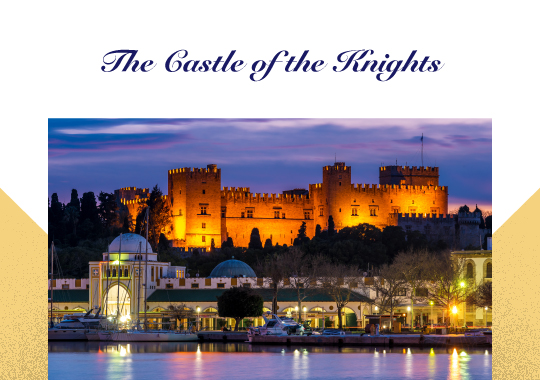 Hang out with the Knights and the legends in the medieval town of Rhodes and the Palace of the Grandmaster.
15. ELAFONISI, Crete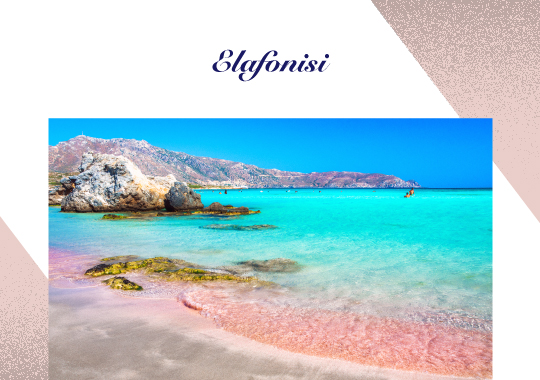 Walk where the turquoise waters meet the pink sand and swim your sorrows away. Welcome to Elafonisi in Crete.
Greece is filled with inimitable landscapes, gorgeous plateaus and incredible sceneries.
Stay tuned as we will be revealing some more!