Athens is a very historic and authentic city with eclectic taste favoring world cuisine and Japanese flavors. With so many Japanese restaurants to choose from, how can you pick the best one for you?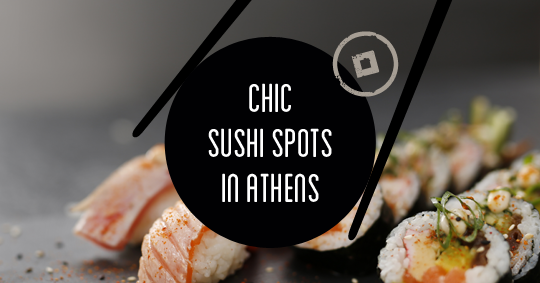 Cycladia is here to introduce you to some of the chicest sushi spots in Athens where you are welcome to savor exquisite dishes and specialties from the Far East and delve into the Japanese tradition.
1. RAKKAN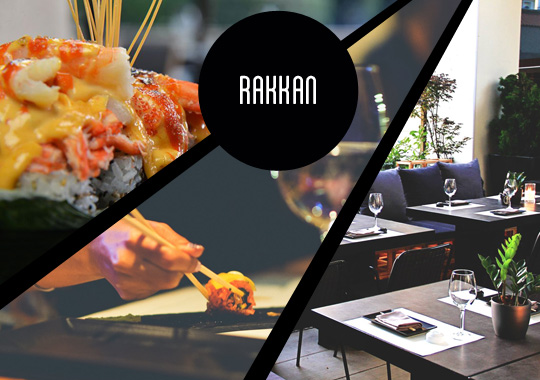 Rakkan –meaning Japanese Temple- originally opened as a bar lounge restaurant, but soon its incredible fusion Japanese cuisine based on sushi turned it to one of the most favorable sushi bars in the North Suburbs. Drink your cocktail at the atmospheric bar, listen to popular DJs and make a choice among many mouth-watering Japanese dishes in a minimal atmosphere adorned with dark colors and wooden details.
Kifissias Av. 238-240 (Mela Shopping Center), Kifissia
Tel: +30 2108087941
2. NOBU MATSUHISA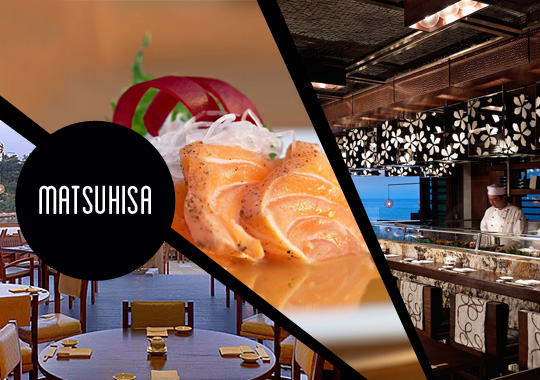 The famous restaurant, member of the global chain Nobuyuki Matsuhisa, located in the luxurious environment of Astir Palace Resort invites sushi lovers to tantalize their palates with the most intriguing Japanese flavors. The Nobu Matsuhisa wins in taste, in space and in sight at its perfect location in the South Suburbs of Athens. If you visit Athens, this is your chance to taste the most authentic Asian cuisine in the area of Vouliagmeni or if you find yourself in Mykonos, make sure to stop by Nobu Matsuhisa Restaurant at Belvedere Hotel.
Astir Palace Resort – 40, Apollonos Str., Vuliagmeni
Tel: +30 210 8960510
3. INBI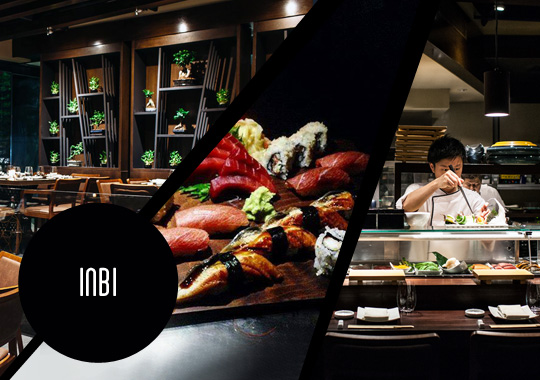 The greatest traditional flavors of the Far East have arrived at this stylish and upscale restaurant in Kolonaki. The Inbi Restaurant –meaning eroticism serves the most exceptional flavors in a funky yet cozy atmosphere welcoming diners to enjoy a memorable dinner combined with exceptional service. Taste the lobster salad with yuzu dressing and combine it with a signature cocktail from the long cocktail list! During spring, you can also find Inbi Restaurant at Costa Navarino and tickle your taste buds with the finest gourmet cuisine in Messinia.
Heraklitu 21 Kolonaki / Lazaraki 26, Glyfada
Tel: +30 210 3392090 / +30 210 9680606
4. KIKU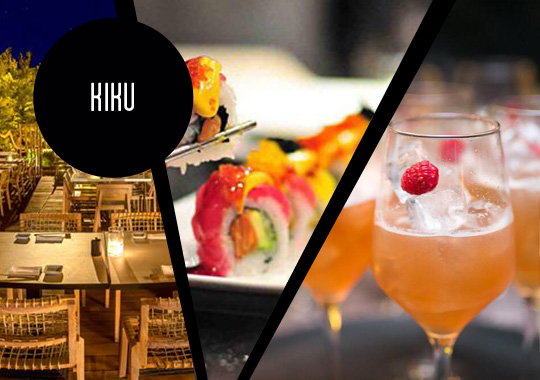 Dating back to 1993, Kiku is more than a restaurant, it is an imaginative culinary concept that has introduced the Athenian audience to the best quality and taste of the Japanese cuisine. The Kiku Menu is based on traditional and newer Japanese recipes and also features an exceptional long cocktail list offering a refreshing break to all diners before and after their meals. During the summer, you can also find Kiku in Mykonos, at the legendary Cavo Tagoo 5 star hotel where the most divine flavors of Japan are brilliantly served in the most enchanting of settings.
Dimokritou 12 Kolonaki / Orpheus 2, Vuliagmeni / Perikleus 7, Psychiko
Tel: +30 210 3647033 / Tel: +30 2103647033 / Tel: +30 2106776759
5. HAMA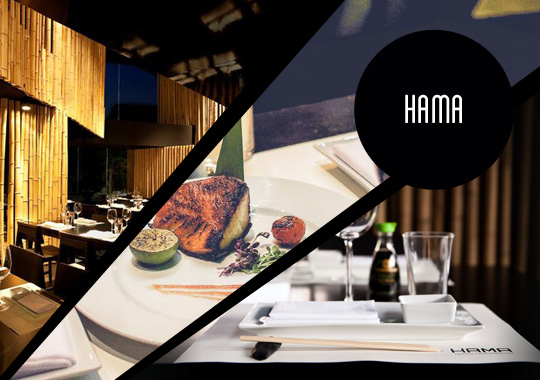 Athens' chic neighborhood of Glyfada has a new dining destination, the successful Hama restaurant-concept by Christina Pappa. Step into a world blending the authentic music with the original décor and the fine cocktails while offering the real feel of an Asian fusion restaurant, also available in Kifissia. Hama is famous for its tempura dishes as well as the spicy tuna with chili and mayonnaise.
Grigoriou Lambraki 34, Glyfada /Ag. Tryphonos 15 & Omirou 18, Kifissia
Tel: +30 210 9600595 / Tel: +30 210 6230330
6. OOZORA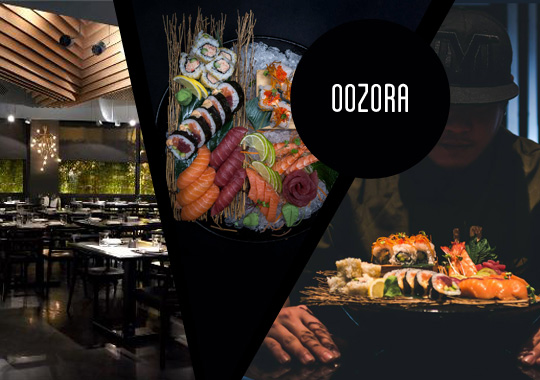 For really good sushi also try the Oozora in Kifissia. Oozora -meaning big sky in Greek – has a minimal décor and a ceiling that stands out in a very special way. The Asian temptations, the modern flavors & fragrances, the Peruvian touches and explosive mixture of cultures are perfectly conveyed into the chef's specially prepared dishes. The menu includes sushi, cold dishes and salads as well as hot dishes prepared either on the grill or on the pan (tempura).
Diligianni 54, Kifissia, Tel: +30 2108018516
Discover the top sushi restaurants in the upscale suburbs of Athens and treat your palates to a mouthwatering journey of the senses to the Far East.
P.S: For travelers also visiting Cyprus, the Tokio Restaurant Bar paying tribute to the authentic Japanese gastronomy & culture is a perfect choice for your Japanese savors.