When planning your luxury and relaxing holidays in Greece you should also consider the option of your own private swimming pool.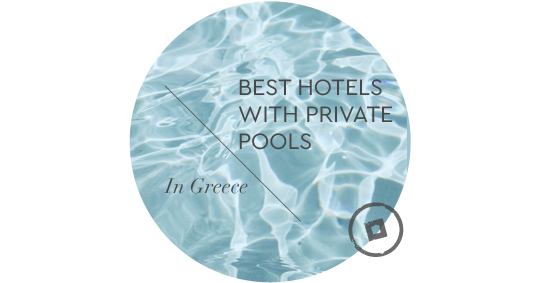 There is a big selection of amazing hotels offering a pool in your room and Cycladia has gathered for you a list of the top hotels in Greece ready to cater to your needs and desires.
Eagles Palace – Halkidiki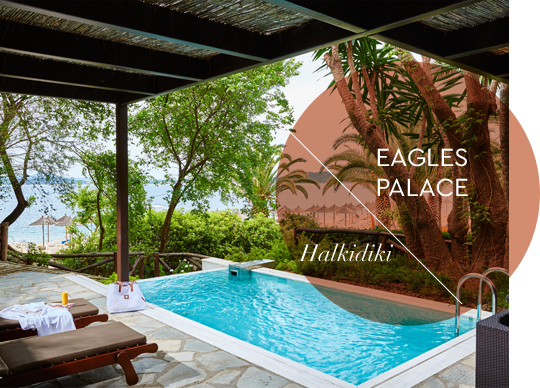 Nuzzled in natural splendor, Eagles Palace is a 5-star luxury hotel & spa in Ouranoupolis, Halkidiki. The Eagles Palace luxury rooms and suites with private pool offer privacy and access to the private sandy beach while promising a unique view to the sea.
Feel the energy of Greece in all its glory as you stay at a luxury suite in Halkidiki.
Calme Boutique Hotel – Paros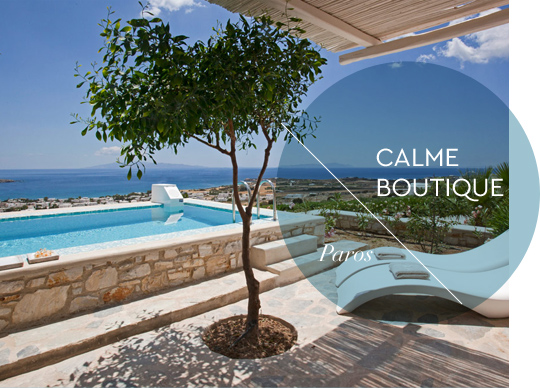 Ideally situated near the village of Drios and close to the Golden Beach (Chryssi Akti), Calme Boutique Hotel is one of the best hotels in Paros. Calme Boutique Hotel features deluxe sea view accommodation with a private pool, designed for the ultimate comfort of its guests.
Be inspired by the feeling of true tranquility and the Cycladic sense of living while relaxing by your own private pool!
Cavo Tagoo – Mykonos and Santorini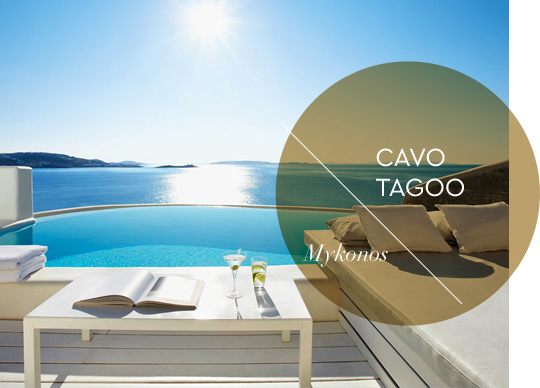 Cavo Tagoo luxury 5 star hotel in Mykonos welcomes you in a haven of calm, style and minimalism. Choose to stay at the Cavo Tagoo Suite with Pool in Mykonos Town featuring an impressive private pool allowing guests to relax in view of the sunset.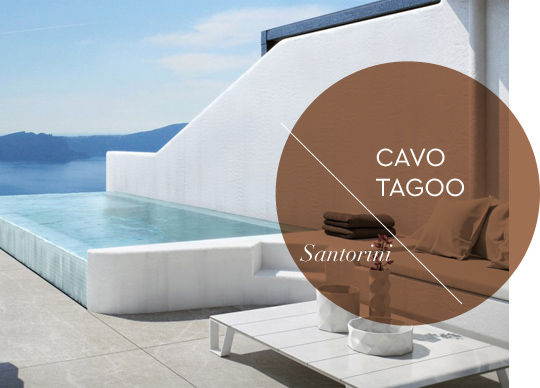 But if you rather visit the bedazzling island of Santorini plan your holidays at the brand new Cavo Tagoo Santorini and get ready to indulge in a haven of artistic luxury.
Choose the Prestige suite with private pool and experience chic luxury living in Santorini.
Zinas Villas – Mykonos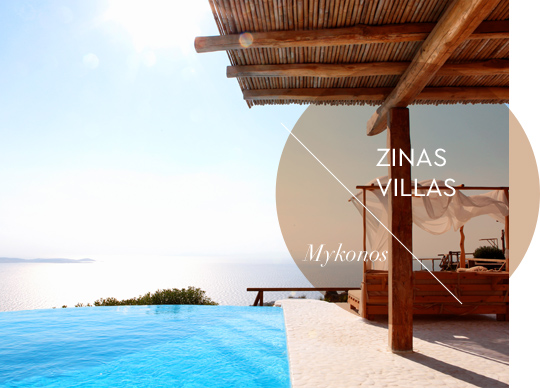 The unrivalled Zinas luxury villas in Mykonos provide an amazing hideaway for couples and travelers in search for privacy and indulgence. If you wish to book your stay at some of the most exceptional Mykonos private villas offering panoramic vistas to the Aegean Sea and Mykonos town, Zinas Villas is the place to be.
Live a one of a kind experience in some of the most exclusive private luxury villa rentals in Mykonos.
Minos Palace and Minos Beach – Crete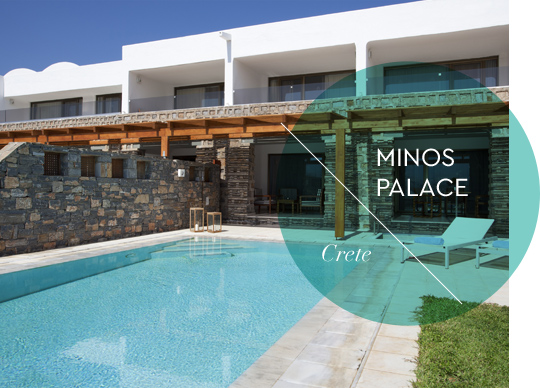 Two of the most fabulous resorts in Crete, Minos Palace and Minos Beach offer a great range of luxury accommodation in Agios Nikolaos.
The seafront location, the upscale services, the customized spa treatments and the private pools of Minos Palace, make this Crete luxury hotel popular to its guests.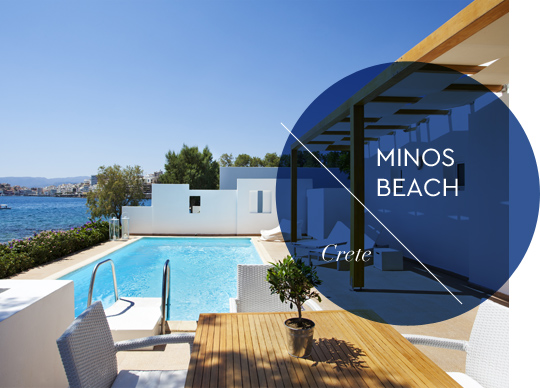 Meanwhile, Minos Beach 5-star hotel invites guests to embark on a journey of experiences in Crete while gazing at the miraculous panoramic views of the Mirabello Gulf, walk through aromatic gardens and partake in a series of watersports adventures.
Visit Minos Beach, hide away in its idyllic waterfront setting and fully unwind at one of its stunning hotel rooms with private pools.
Braunis Horio – Kefalonia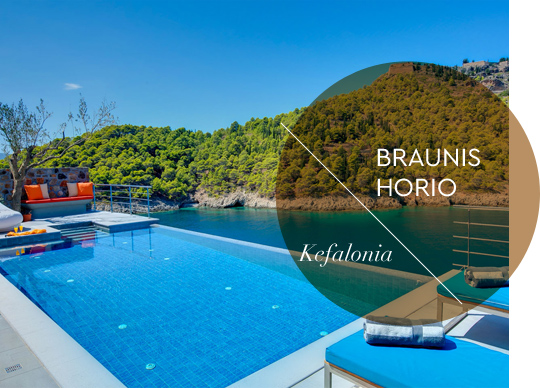 If you are a sunset and nature lover, you can't miss the idyllic landscapes hiding in the shadows of flaming sunset colors found in Kefalonia. Explore the Braunis Horio captivating villa complex in Assos Village that offers  its guests private swimming pools and imposing views to the sea.
Make your dreams come true at Braunis Horio luxury villas in Kefalonia.
Grand Resort Lagonissi– Athens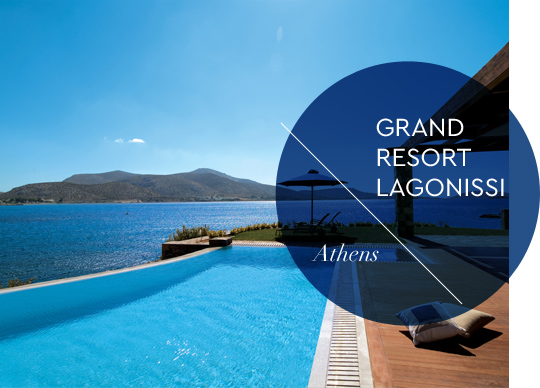 If you find yourself in the capital of Greece, Athens, you should definitely explore Grand Resort Lagonissi. Grand Resort Lagonissi offers unique holiday villas in Athens for those seeking for a beach island-like resort that can provide them with luxurious accommodation in the Athenian Riviera, sea front bungalows, dining choices, private beaches and private pools.
Select one of the top destinations in Greece to indulge in luxury rooms with private pools and set off for the most unforgettable holiday experience in a hotel of your choice!