Ithaca is an island known for its mythical past, its laid-back character and authentic flavors and aromas. While in the island, make sure to taste some of the locally produced goods as well as specialties commonly served in the Ionian Islands.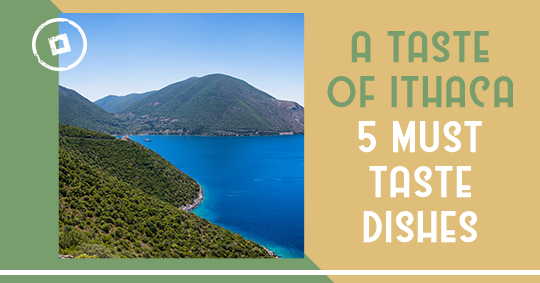 Ready to tickle your taste buds with some of Ithaca's most scrumptious flavors? Let's take a look at 5 of the must taste dishes of Ithaca.

Poulenta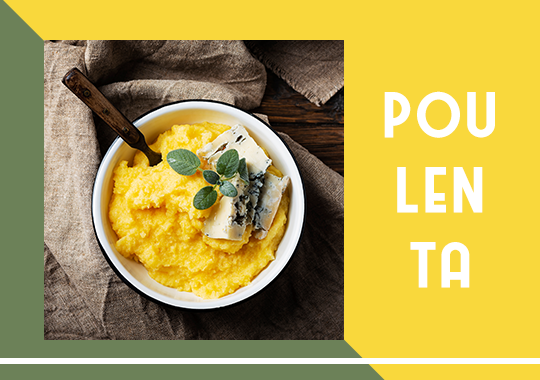 A local dish usually served during the cold winter nights. It is made of water, milk, black raisins, sugar, corn flour and cinnamon.

Shrimp pie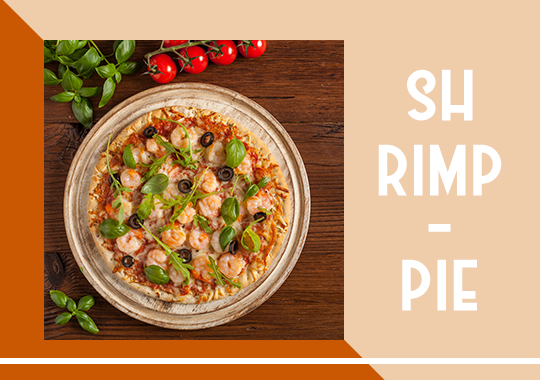 A very flavorsome specialty made of phyllo pastry filled with small shrimps, onions, tomatoes, feta cheese, parsley, salt and pepper.

Rovani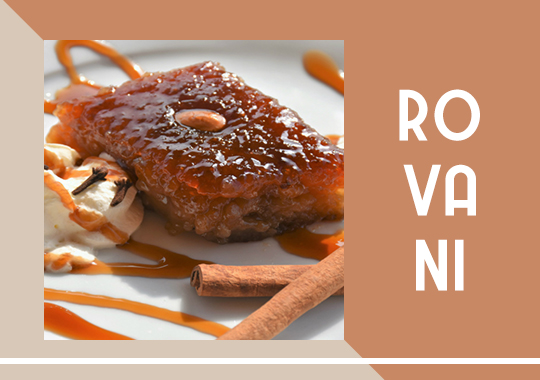 An amazing local dessert that looks like the original ravani but it is actually made with ground white rice, sugar, honey, vanilla and cloves.

Octopus Soup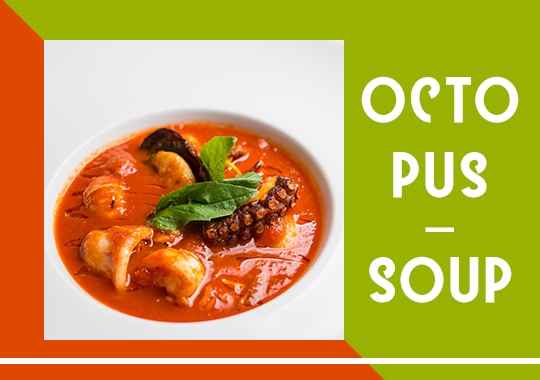 It is very common to find octopus on the grill or boiled octopus with olive oil and vinegar but it is unusual to try it in the form of a soup. The octopus soup gives the octopus a smother taste that it is greatly accompanied with short pasta.

Tzeria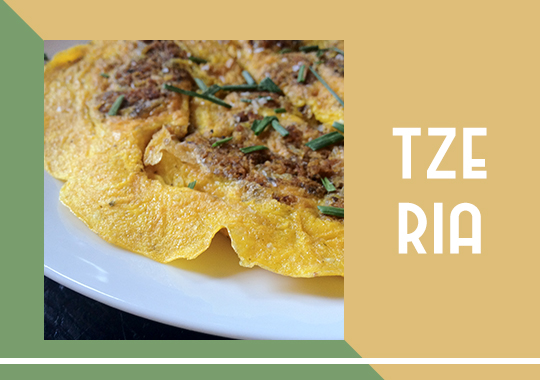 A very flavorsome and favorable meze on the island. Tzeria are goat or lamb offals usually fried with eggs.
Craving for some more? Well, sit back and relax until next time that we will be heading to the neighboring islands of Paxi.