The current financial, political and social crisis in Greece has become known throughout the world. Nowadays, the majority of people struggle for their survival and try to find ways to help themselves and their families. Fortunately, the economic crisis in Greece has brought in the surface many solidarity movements that could help people in need.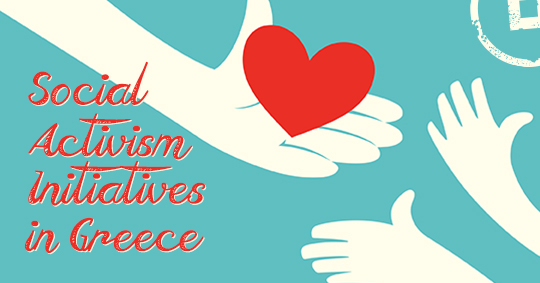 Cycladia has selected for you two recent initiatives launched by private organizations that aim to promote the unifying concept of giving and receiving.
SUSPENDED COFFEE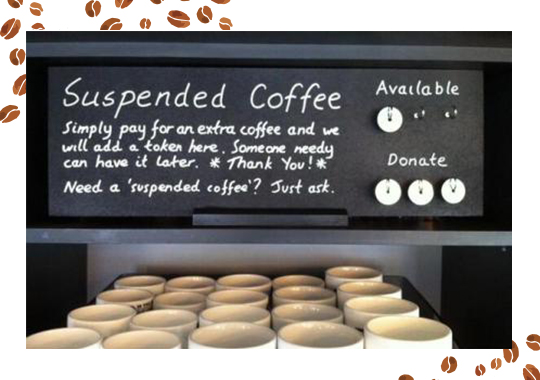 The story of "suspended coffee" started in Naples of Southern Italy, about one hundred years ago and became known as the "caffé sospeso". Today, 162 companies in 17 countries are officially registered and 112 cities are participating in this cafe network. Recently, the suspended coffee arrived in Greece.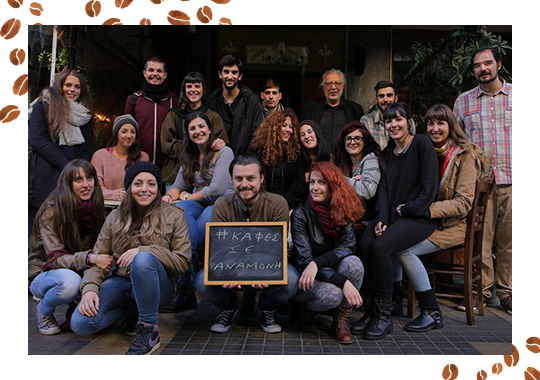 Suspended Coffee is a movement where an anonymous client prepays a cup of coffee for someone who cannot afford to buy a cup of his own. The aim is to promote the action in all neighborhoods of Greece. Paying a coffee, a bread, a milk, a toast, a little meal or fruit for someone in need. The list of 200 companies that have responded so far to this solidarity call includes various cafes, fast food restaurants, bakeries, pastry shops, butchers, hairdressers and pharmacies!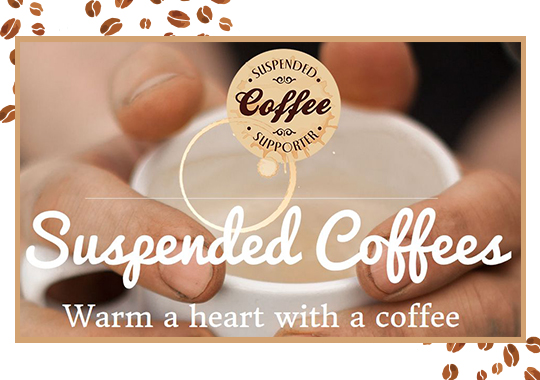 Check the Network Map here: www.shedia.gr
WALL OF KINDNESS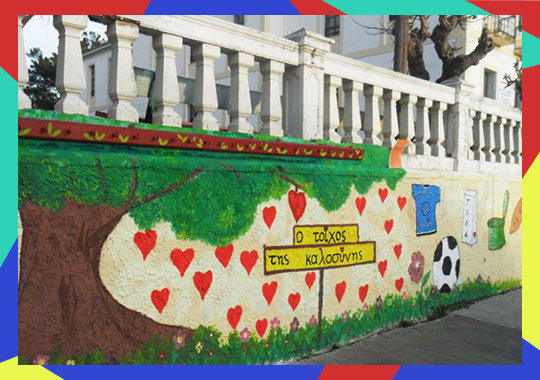 The "wall of kindness" has started from Tehran (Iran) and Syria. After expanding in several regions of Greece such as Kalamata, Larissa, Heraklion, Moudania, Zakynthos, Kastoria, Chania and many more, the wall of kindness just a few weeks ago has also arrived in Thessaloniki.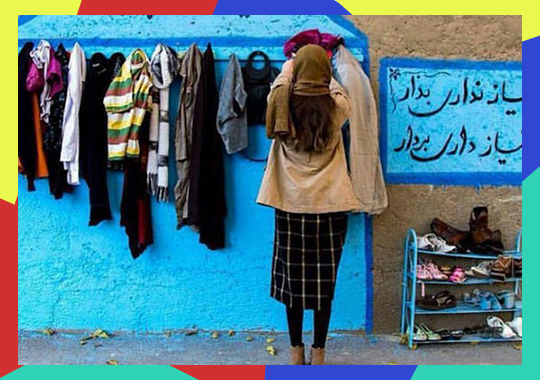 The "wall of kindness" is a charitable street activity mainly for homeless people, according to which anyone having any clothing, household items or food they do not need can put it in a bag or hanger and hang it on whichever "wall of kindness" of their neighborhood they wish. The motto is "Leave whatever you do not need – Get if you need them".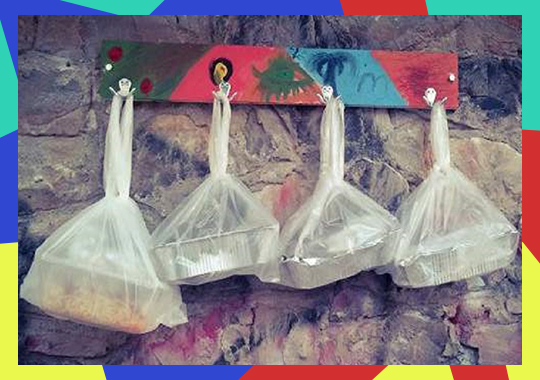 Greece continues to take action while at the same time supporting human needs in whichever way possible with the aim to reach a sufficient standard of living. Soon it will find its way to prosperity as it has a history of turning obstacles into opportunities!
Image Credits:
– Facebook Page, Waiting ("Se anamoni")
– cbc.ca
– keithpp.wordpress.com
– Google plus, Kasyallen
– lifo.gr
– zarpanews.gr
– perierga.gr