Coffee is one of the most important elements in the everyday life of Greeks as that's how their morning begins and their afternoon is spent with their friends. All over the world, people meet for lunch, for evening cocktails or early dinners…but Greeks usually meet for coffee!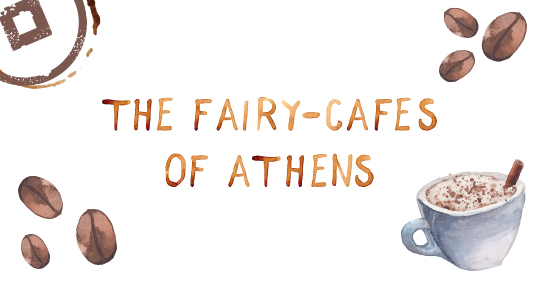 So what's more indulging than enjoying your coffee with your loved ones in fairy-like café?
Cycladia has listed for you the best fairy-cafés in Athens, so get cosy and enjoy a steaming cup of coffee!
Pure Bliss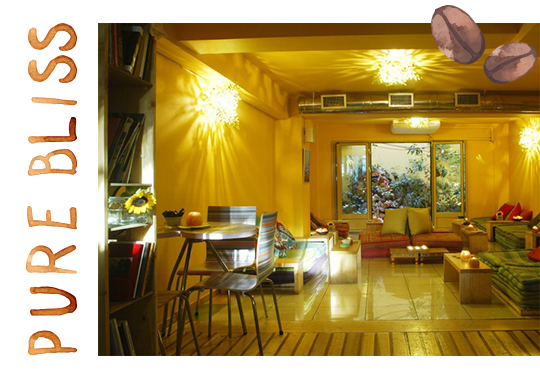 When you enter Pure Bliss, you step into a fairy-land with heart-shaped tables, colourful chairs and cushions. The "Joy of Life" café is hosted in a 3 storey-building in the centre of Athens and includes a mini store with books of alternative practices and products for organic cooking. Don't miss the chance to visit this place after a hard working day and enjoy an aromatic cup of coffee while relaxing to the chill out music.
Contact Info: Romvis 24, Athens, Tel: + 30 2103250362
Cap Cap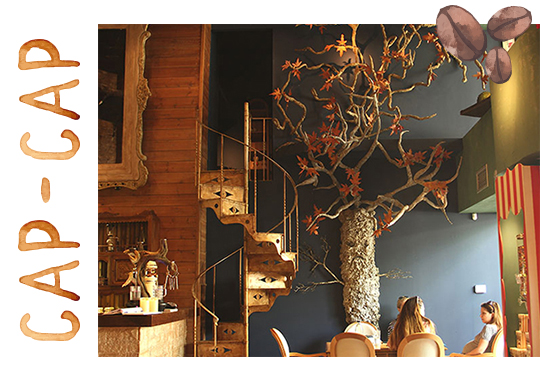 Here you will find all your favourite characters from fairy tales and films, from Harry Potter and Alice in wonderland to the Game of Thrones! This "salón de té" is the reason you should definitely visit Aegaleo and enjoy up close some thematic events hosted periodically at this marvellous café. Sprinkles of magic combined with chocolate cupcakes and delicious drinks await for you!
Contact Info: Panormou 26, Aegaleo, Tel: + 30 2105904116
Petite Fleur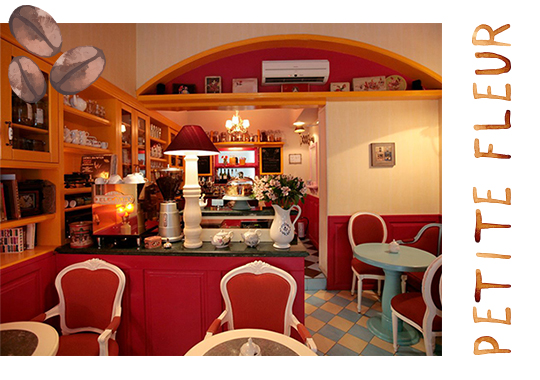 Nowhere in Athens can you find a place that reminds you so much of Paris as this magnificent café does.  Petite Fleur triggers a feeling of nostalgia with its colourful setting and unique essence of romance. If your favourite heroine is Amélie, this is the place to visit as it will make you feel as a protagonist in a French short film. Get ready to taste a chocolate of any kind or an organic tea while listening to jazz music from an old vinyl and feel like you are in a Parisian vintage house.
Contact Info: Square Eleftheroton 2, Halandri, Tel:  +30 210 6814825
Fairytale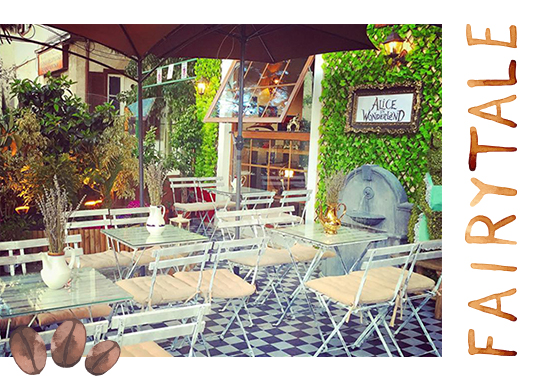 Fairytale in New Philadelphia has created its own story in a large and impressive interior where the fairy-décor dominates. Take a look around within the golden frames, marvel the witches, the vintage armchairs and other antiques from a full-of-magic era. Taste cocktails of Lila Pause, pizzas with Oreo cookies, homemade pink lemonades, Bueno cakes and any drink you can think of, all inspired from famous fairy tales. Sit back and relax at your chair in the lush courtyard by the mini fountains!
Contact Info: N. Trypia 48-50, New Philadelphia, Tel:  +30 210 2582341
BubbleTale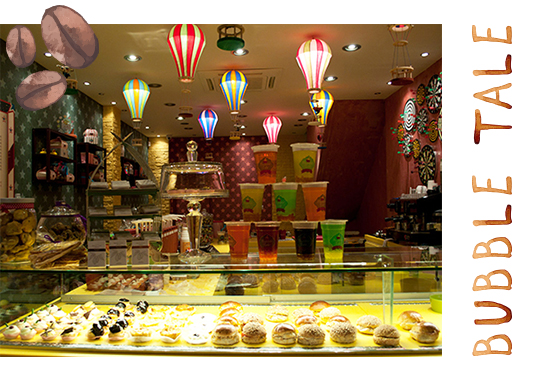 If you are looking for a bit of magic blended with tea, BubbleTale – one of the first tea bars in Athens – will introduce you in a world of bubble teas, iced tea with flavoured balls that burst into the mouth, cocktails of bubble gum or chocolate drinks! The concept of this café approaches an amusement park of the 19th century with carousel lights, Parisian striped awnings, colourful balloons and like-sky-with-stars wallpapers.
Contact Info: Aeolus 17 / Panormou 8 (Aegaleo) / Sivitanidou 34 (Kallithea) / Athens Metro Mall
Superfly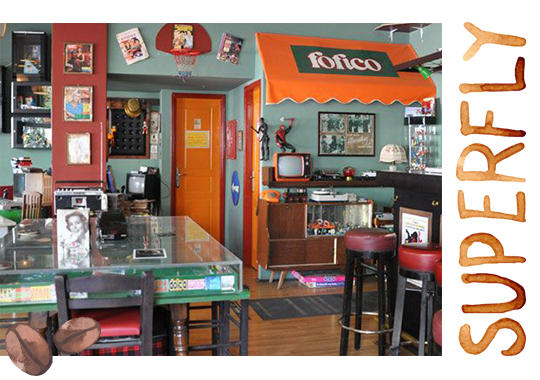 Find your prince and fairy-castle at the Superfly café in a nostalgic corner in Pangrati, Athens, and get lost in the memories of your childhood. And yet, it doesn't stop there… The pinball you were playing as a child, the comics, the typewriters, the trains and the posters of stars of that time will amaze you! Invite your friends at Superfly for a relaxing coffee or a cold beer while listening to the sounds of funk, soul, jazz, rock & roll music.
Contact Info: Empedokleous 28, Pangrati, Tel: +30 2114046076
Little Kook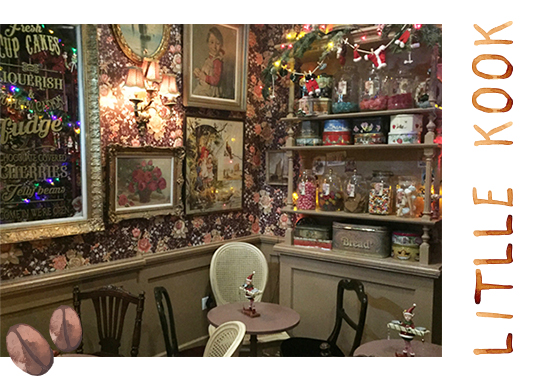 Little Kook is a new café, located at Psirri, ideal for tea, coffee and cakes. A wonderful cosy place with cute tables and a décor that reminds you of an English cottage. As you walk around its rooms you will feel as stepping back in time and you would certainly wish you could stay there for the entire day!  Discover The room of the knights with the fireplace and the antique furniture, The rooms of the Grimm Brothers and Cinderella and much more all in an environment filled with mystery and magic.
Contact Info: Karaiskaki 17, Athens, Tel: +30 210 3214144
Get ready to take part in a fairy-tale of your own while enjoying your coffee in the company of favourite heroes from your childhood!
It's fairy-coffee time!
Image Credits:
Pure Bliss, Facebook Page
pathfinder.gr
mysecretathens.gr
Fairytale, Facebook Page
aspectsofathens.com
oneman.gr
mamapeinao.gr