Greece is a country well known for its rich aquatic life, its natural underwater treasures and majestic seabed. It was only natural to combine its resources, technical expertise and long lasting heritage of marine life and introduce to the world the first large aquarium in Greece: CretAquarium.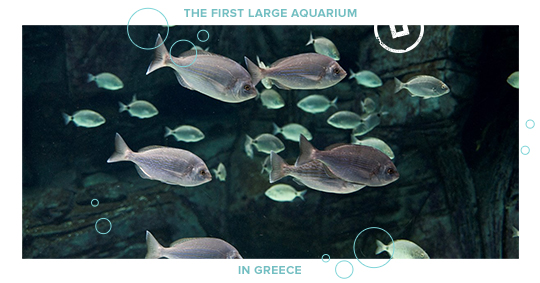 But where was the first large aquarium built? As you would expect, it was built at the birthplace of western civilization, where it all began. The island of Crete. The creation of a large and modern aquarium in Crete was the vision and challenge of the local research committee and the local community. A vision that was realized with the support of the research institutions of the Hellenic Centre for Marine Research and together formed Thalassokosmos promoting marine science through the Mediterranean Sea world.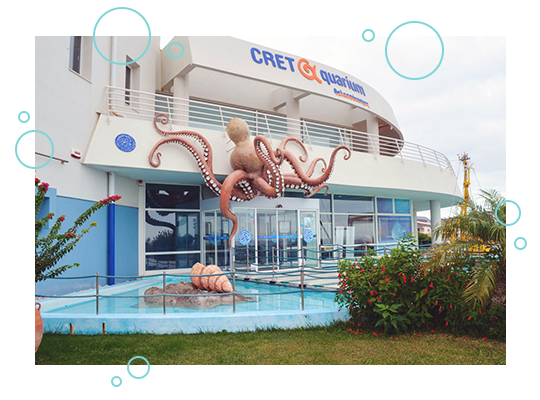 Visitors of all ages are invited to explore the seabed of the Mediterranean, discover the morphology and species through great depths, caves and cracks and marvel up close a number of red corals, dusky groupers, gorgonians, crayfish, and skates. Put plankton under the microscope, meet one of the most intelligent molluscs, the octopus, seek the flat lobster and a take a tour to the most diverse biotopes and marine ecosystems, all inspired by the actual seabed of Crete especially in Vai and Malia.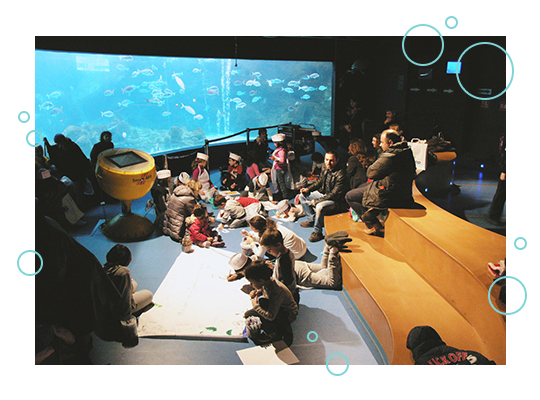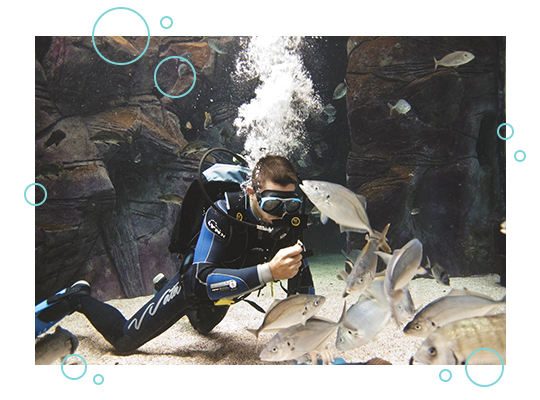 Learn the secrets of tank-making, experience utmost calm and tranquility while observing the soothing motion of the jelly fish, follow the rainbow wrasse and its harem and reach the exotic waters of a tropical paradise occupied by clown anemonefish, cobia and Siganus Rivulatus.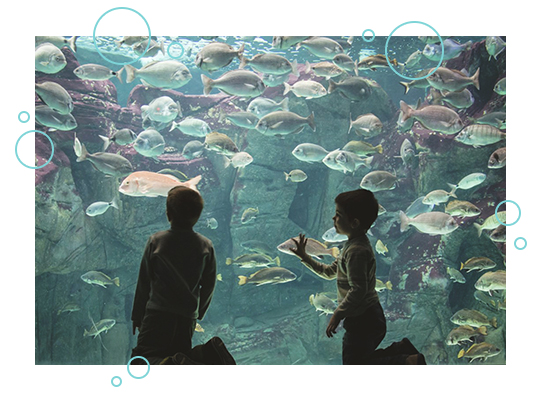 With 60 aquariums in total holding 1.700.000 liters of water, CretAquarium is home of 2000 fish from 200 different species attracting millions of people from all over the world. So, if you are wondering what to do in Crete while on holidays or how to enjoy your time in Greece with your children, the CretAquarium is definitely a must-see attraction.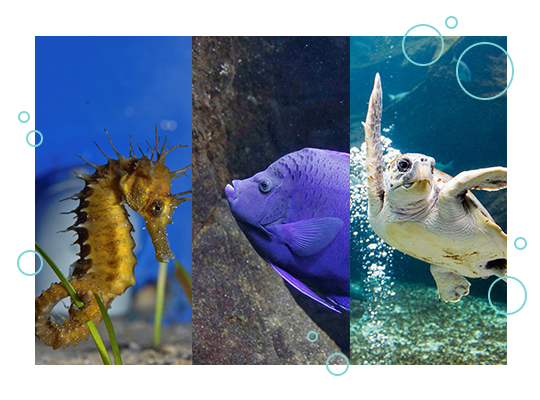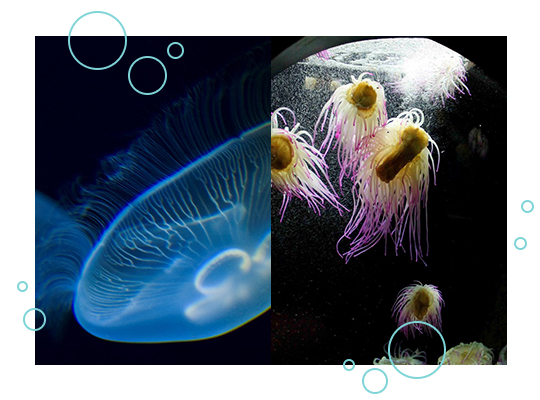 CretAquarium not only provides an attraction site for everyone to enjoy but also treats injured animals, takes actions to preserve the environment and biodiversity of the region and offers a number of educational programs and activities to promote the importance of the great connection between the sea and the people.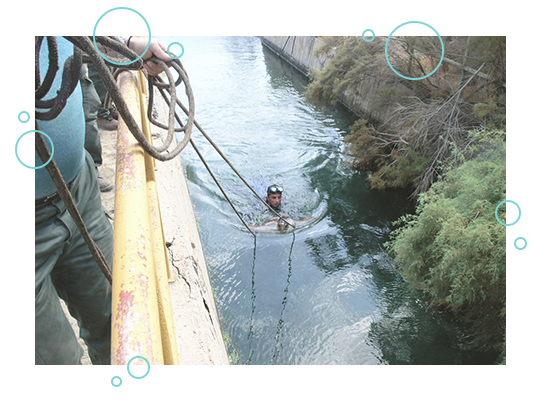 CretAquarium is situated at the area of Gournes in Heraklion, Crete at Thalassokosmos building complex also housing the Hellenic Centre for Marine Research.
Are you ready to discover the underwater secrets of the Mediterranean?