Couples often feel that a pregnancy signals the end of a "couples only" time, of a romantic vacation or a spontaneous getaway just for the parents.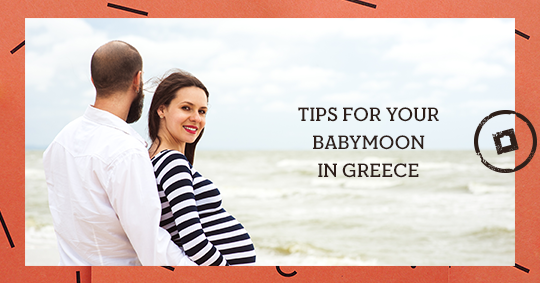 While this is in fact not true, many couples feel the need to go on a holiday right before their pregnancy or even during their pregnancy as they sense it is their last chance to celebrate their freedom.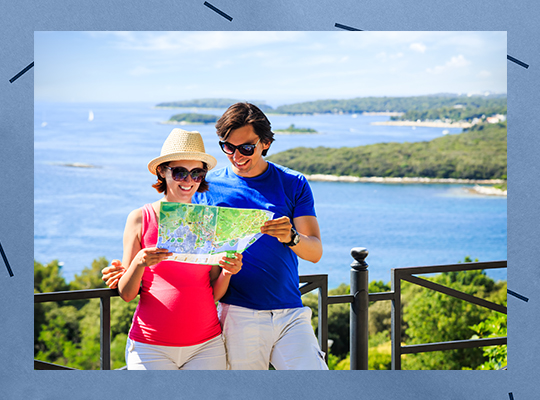 The Idea
That is quiet an idea! But it must be planned with great caution, since pregnancy is a very delicate matter and should be treated with extra care and attention. So, let's say that you are planning to take that trip to Greece that you've always dreamt of, but when should you go, where exactly, what kind of things to bring along and what is the best way to travel to Greece while being pregnant?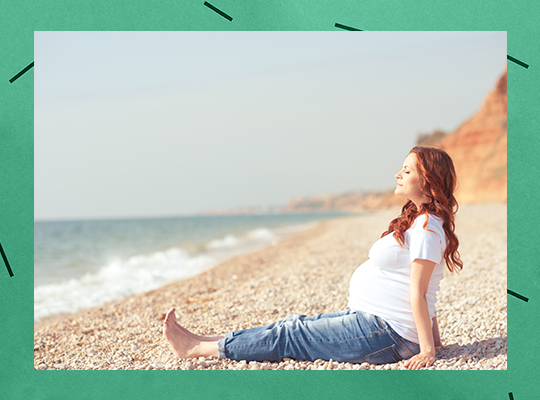 Preparation
First things first. Be fully prepared! Get your passport ready, your health card, as you can never be too careful, any medication you may be on or medicine for any allergies or in case you feel nausea, your pregnancy book to read on the way, your camera, sunglasses and start preparing your suitcase.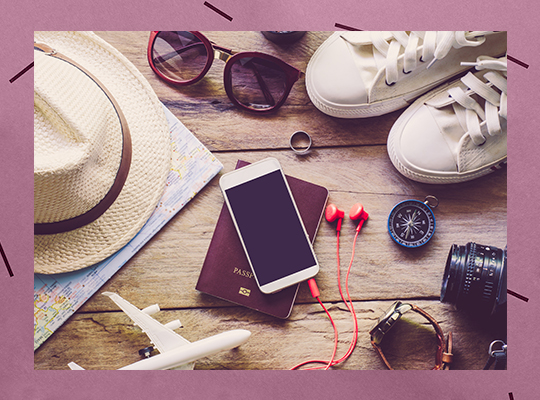 Make sure that before you travel you have planned everything down to the last detail, arrange transfers, prearrange entrance tickets if you are visiting any museums or historical attractions and make sure to keep a very flexible schedule as it is the time for you to fully relax. The less you have to wait in line, the less things you plan for a day the most time you will have to enjoy your time in Greece!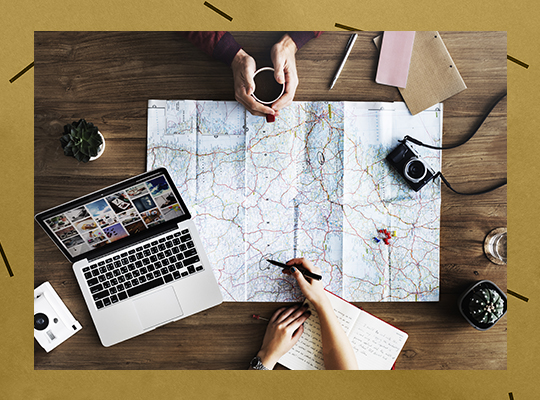 The luggage
Depending on the season, make sure that you bring along some warm clothes, even for the summer as it tends to get quiet chili at night especially on the islands. Definitely bring a pair of flat shoes as no matter where you decide to go you will end up strolling around town and of course don't forget your suntan lotion and hat as the sun is always shining in Greece.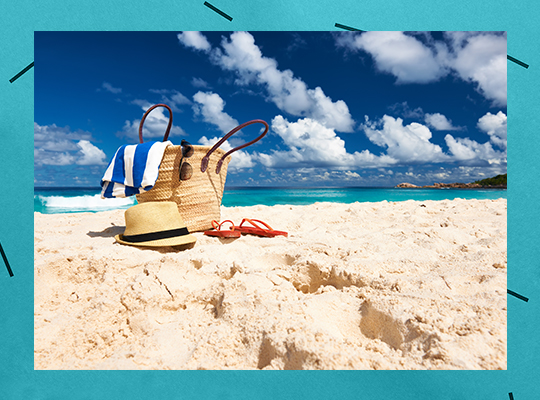 The Way
You are advised to visit Greece only if you live in a country that is close by and that it will take you at the most 3-4 hours on a plane to reach Greece. If you are heading to one of the Greek islands pre arrange a rental at the airport and drive to the closest port, most likely the port of Piraeus if you are flying to Athens and head to the island of your choosing. If you are worried about sea sickness you can easily drive to a number of Greek islands or seaside resorts which are equally spectacular.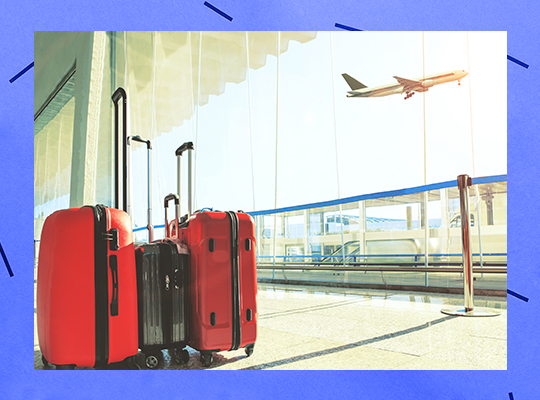 The Time
Pregnancy wise, the best time to take your babymoon trip is during your second trimester when your hormones are finally settling down, you have a normal appetite, lots of energy and you feel comfortable with yourself.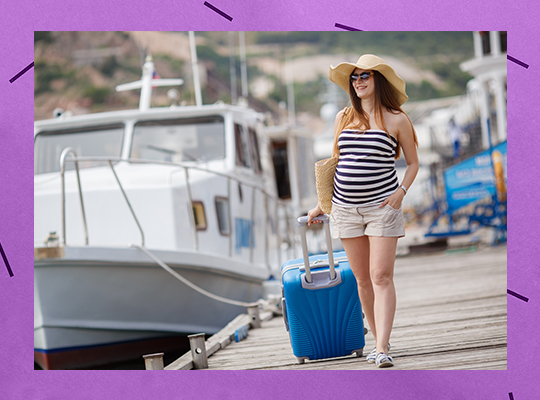 Keep in mind that your belly will be growing so that's the only thing you might have to worry about. Destination wise, Greece is a country ideal for every season but let's say that you are taking your trip during the summer. We advise you to visit Greece during May, June or September, as during high season, Greece is flooded by mass tourism and the temperatures are extremely high.
The Place
Greece is a country with some of the most amazing landscapes in the world, beautiful islands, stunningly beautiful beaches, enchanting mountains and plateaus, you name it, but if you are visiting Greece for the first time, especially during the summer, then we strongly suggest that you visit one of its gorgeous islands such as Santorini, Naxos, Mykonos, Rhodes, Corfu, Zakynthos, Kefalonia and Crete.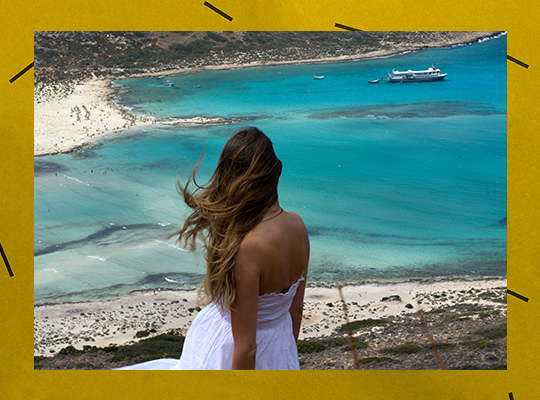 Most preferably one with a hospital or a private clinic to help you in case of an emergency. If you are visiting Greece during the winter, then you should definitely plan a city break either in Athens or Thessaloniki where you can marvel each city's culture, history and attractions while enjoying its vibrant city lifestyle.
Find Travel Guides for the Greek Islands here: Travel-Guides-Greece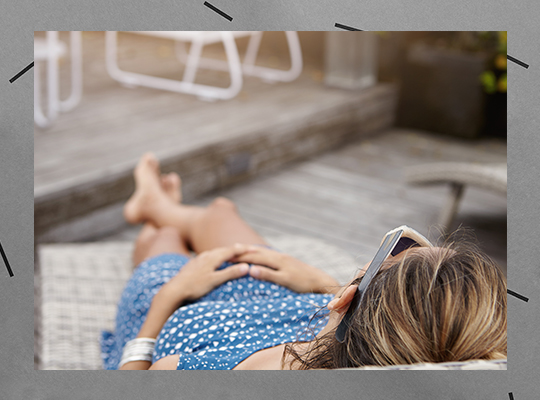 The Reason
Why Greece? Because it is the best place for a couple to relax while being close to nature. Breathe in the fresh air, bask in the sun, swim in the crystalline waters and savor some of the finest locally produced goods, fresh fruits and vegetables from the Greek land. Delve in its culture, its history and heritage and uncover one by one the secrets of its past. Also it is the best place to do some shopping at exceptional prices. You can get that oversized swimsuit that you need, some airy clothes to wear at the beach, beautiful hats or sandals at some truly great prices…and keep in mind that we carry all that in baby sizes as well, maybe you can even buy you baby's first souvenir from Greece.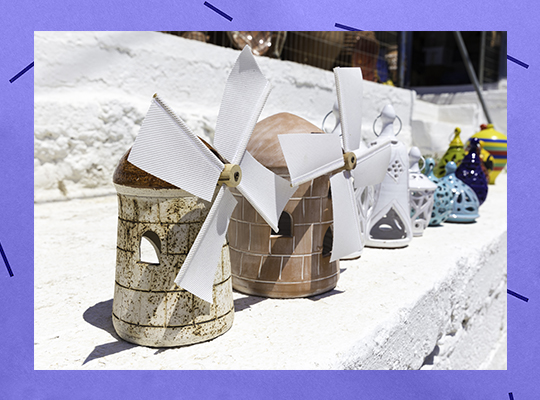 And while you're at it you can even pick a Greek name for your baby, from a Greek god or goddess, a mythological figure, a great philosopher or a famous scientist such as Aphrodite, Odysseus, Zeus, Artemis, Athena, Achilleas, Aristotle, Socrates, Estia, Hippocrates, Archimedes and many more.
Are you ready to babymoon?