When you think of summer in Greece, you think of golden shores, cobalt blue waters and Mediterranean flavors that delight the palates. But there is really no sunshine without the famous Greek mezedes brightening every table of every tavern with Mediterranean color.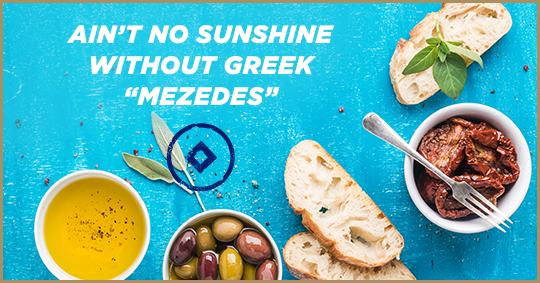 Let's take a look at the most delicious Greek mezedes that should not be missing from your meals this summer.
Tzatziki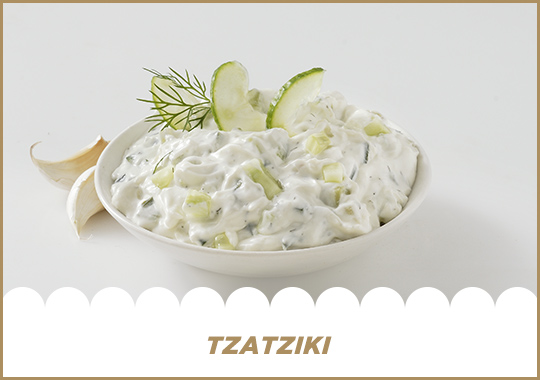 A dip of yogurt with olive oil, garlic and cucumber offering a refreshing twist to all your meat and vegetable dishes.
Saganaki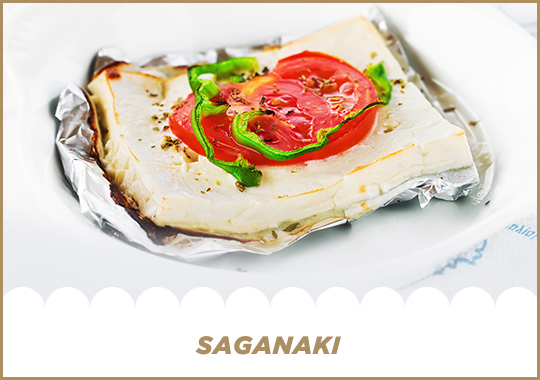 Fried salty Greek cheese with a slightly piquant aftertaste, sometimes breaded and drizzled with honey.
Grilled Feta Cheese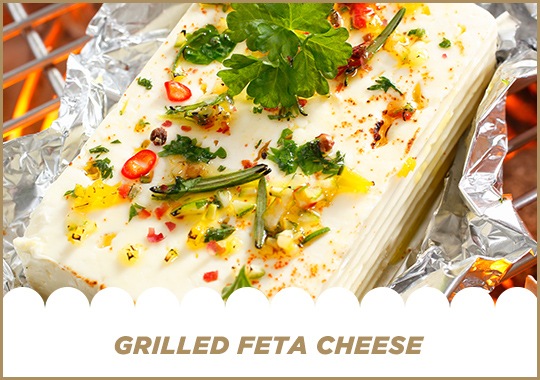 Grilled feta cheese served with oregano and olive oil.
Shrimps Saganaki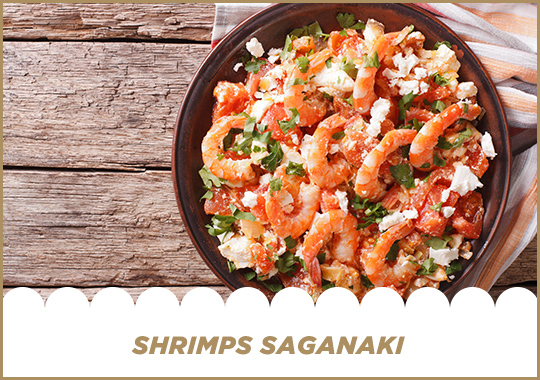 An amazing meze made by large sized prawns and feta cheese, sometimes also made with mussels.
Eggplant Dip (Melitzanosalata)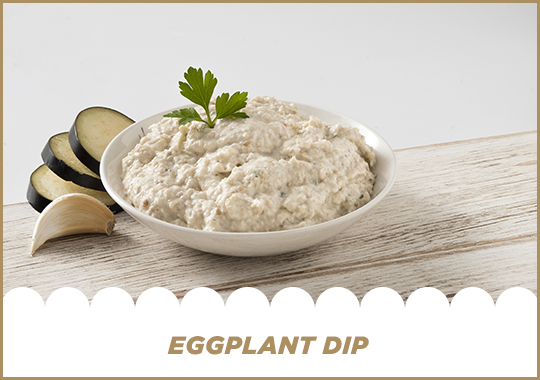 A very smooth and a bit spicy dip made with eggplant, garlic, onion, olive oil, lemon juice, pepper and parsley than can be enjoyed with fresh baked bread or in the side of meats and vegetables.
Keftedakia (Small meatballs)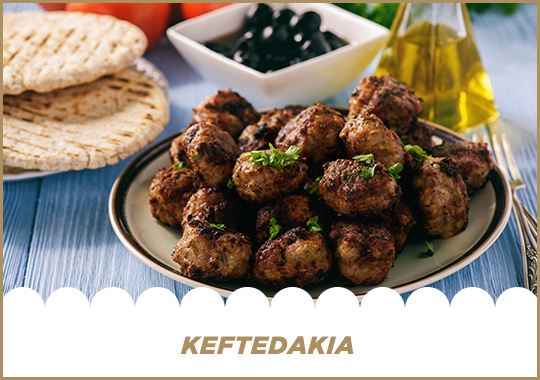 A delicious treat made by minced beef, onion, parsley, mint leaves, bread crumbs, egg, flour, olive oil, salt and pepper.
Tirokafteri (Spicy Cheese Dip)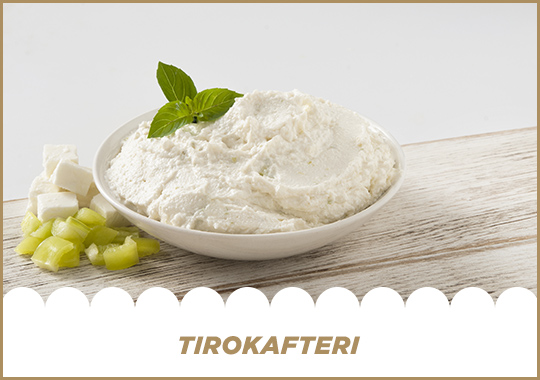 A spicy cheese dip made with hot peppers, feta cheese and olive oil that can perfectly accompany any type of dish.
Baked Lima Beans (Gigantes)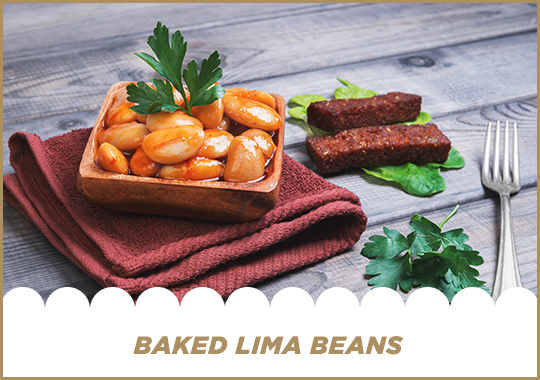 Mouth-watering lima beans cooked in the oven with fresh tomatoes, onion, garlic, celery, fresh parsley, mint, oregano, salt, pepper and Greek olive oil. Make sure to enjoy this dish with feta cheese on the side.
Dolmades (Stuffed Vine Leaves)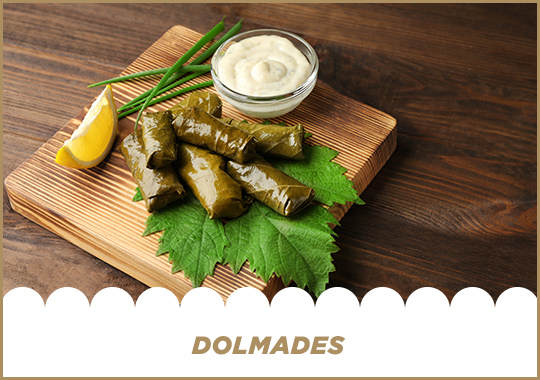 Exceptional stuffed vine leaves with beef mince and rice, onion, dill, spearmint, salt, lemon juice and olive oil.
Stuffed Green Peppers & Tomatoes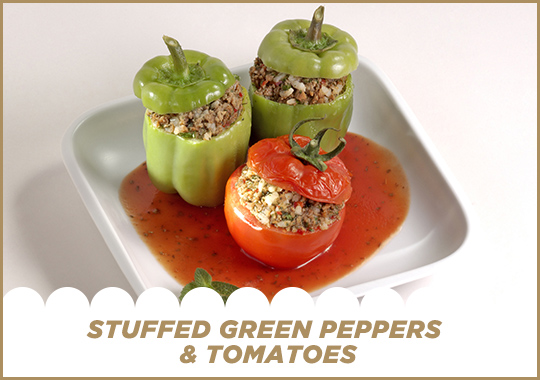 Baked stuffed green peppers and tomatoes with rice, beef mince, onion, garlic, cinnamon, spearmint, parsley, salt and pepper, best served with feta cheese.
Fried Zucchini, Tomatoes & Eggplants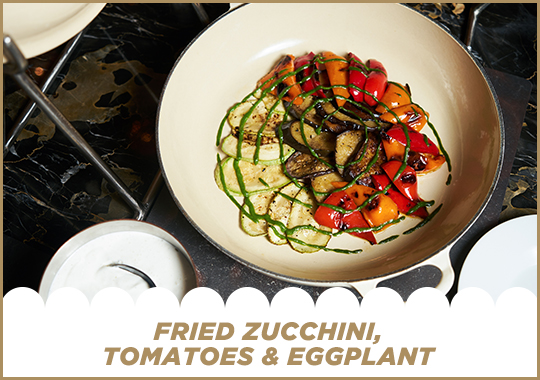 Batter fried zucchini, tomatoes and eggplants served as an appetizer or a side to any meal.
Spinach & Cheese Patties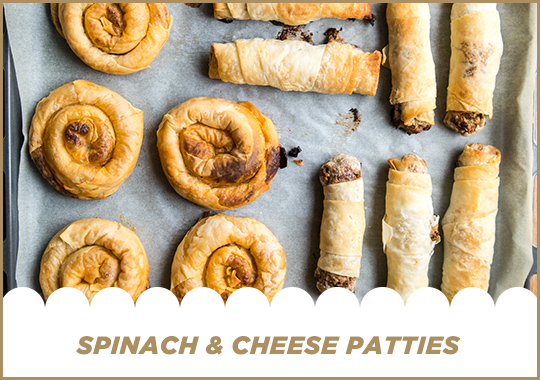 Flavorsome patties made with fresh spinach leaves and feta cheese, dried dill, whisked eggs, onion, clove, breadcrumbs, virgin olive, salt and pepper.
Wild Greens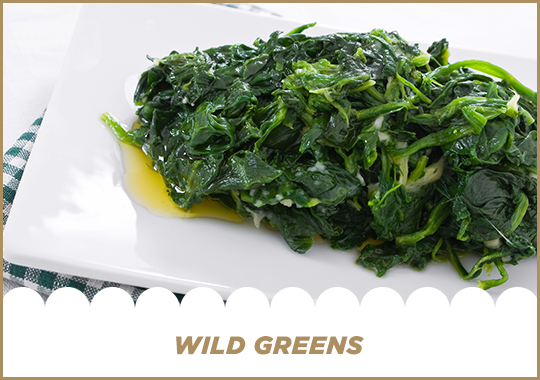 Boiled seasonal greens served with olive oil and salt.
Fried Gavros or Marida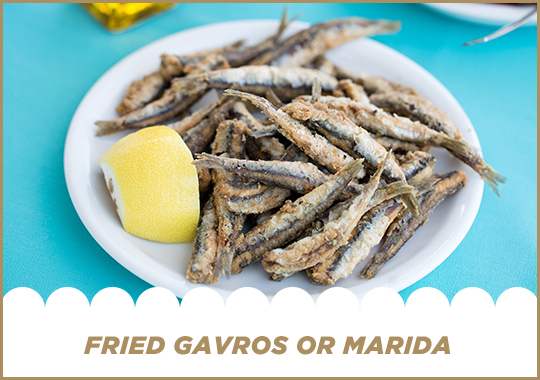 Fried battered gavros or marida fish that can be served to the side of any Greek dish.
You haven't really experienced the Greek summer if you haven't tasted the above mezedes along with Greek ouzo, local wine or raki.
So, cheers to a summer filled with flavor!