Greece may not be famous for winter getaways but this is just misinformation!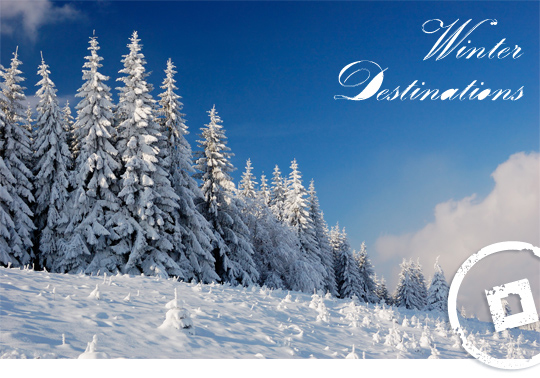 Countless mountainous traditional villages, covered in thick white snow during rough winter months, picturesque sceneries with small rivers and lakes, state-of-the-art national parks, ski centers and many more can offer you the most unexpected but unforgettable winter escapes' experience you could not even imagine.
Relaxation by the fireplace, a visit to a nearby ski center, endless walks through scenic natural paths within the lush mountainous vegetation, delicious authentic Greek cuisine and good friends for the best winter vacation to come true!
However, you must still be wondering "Where is all this hidden?"
Cycladia has decided to travel you through Greece's winter beauties and wants to shout out loud that Greece is a place for all seasons, all budgets and all ages but only for the one best holiday ever! So, let us navigate you through Winter Destinations 1st vol. with 5 of the top winter destinations in Greece!
Tsagarada, Pelion (Central Greece)
A place that combines mountain and sea sceneries…a magical place ideal for hiking! For culture and art lovers, several museums can be found in the wider area of Pelion and its other traditional villages. The traditional drink Tsipouro, made by distilling the left overs of grapes after wine production, should not be missed!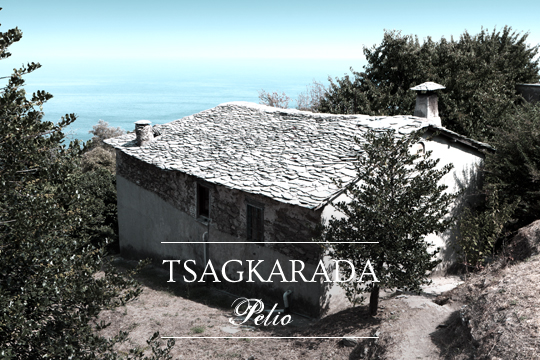 Papigo, Zagora
Zagoria or Zagorochoria (meaning "villages of Zagora" in Greek) are scattered around the city of Ioannina and they are in fact 46 unique villages. Papigo is one of them! Here you will be enchanted by the unique architecture, the beautiful lakes, the natural springs and the many shelters where you can stay overnight and explore the countryside for a different getaway experience full of traditional images.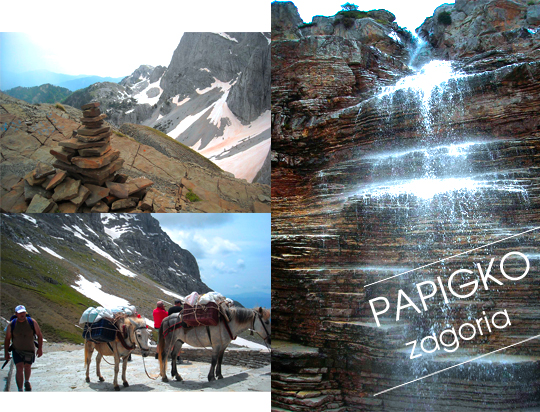 Agios Athanasios, Kaimaktsalan
Skiers will be thrilled by the modern facilities of the ski center of the area. Kaimakstalan and St. Athanasios village are located at the northern part of Greece, in west Macedonia area, and constitute a famous hot-spot and a cosmopolitan destination for winter vacations, combining luxury, fun and unspoiled Greek mountainside.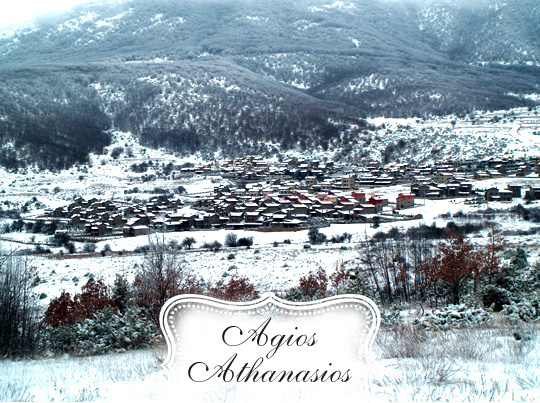 Vitina, Peloponnese
In the forest of Mainalo in Peloponnese, Vitina village is nestled; an ideal place for trekking and 4×4 routes rich in traditional stone built houses. The area also boasts many old churches and monasteries and it is very close to Ladonas Lake, where you can have adventures sports. Surrounding villages are worth visiting while pleasant surprises nearby just never cease!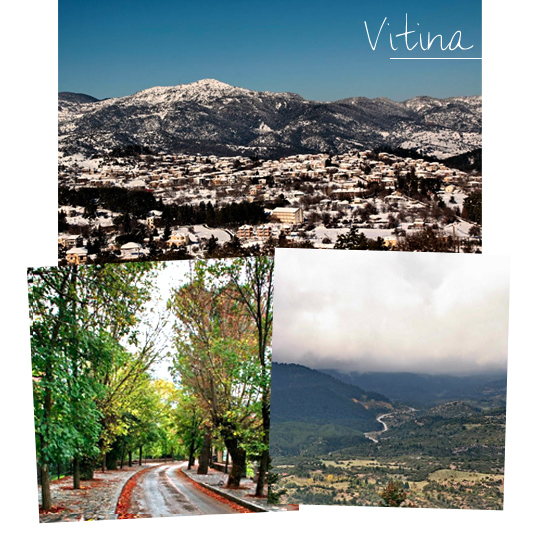 Velouchi, Evritania Prefecture
A historic place boasting one of the best ski centers in Greece! Dense forests with hiking trails ready for exploration! Here you have many options for alternative tourism like agrotourism, horse riding or adventure sports, and you can also visit the nearby picturesque town Karpenisi.