"She came from Greece she had a thirst for knowledge, she studied sculpture at St. Martin's college…"
Common People by Pulp, 1996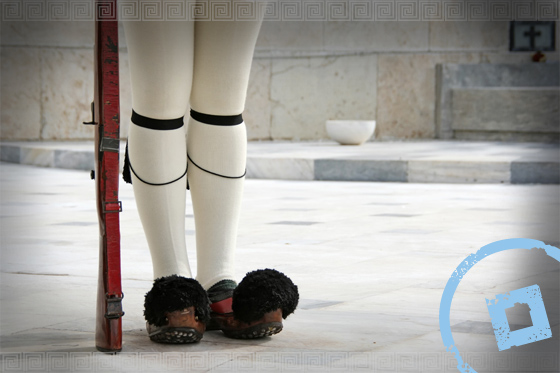 Greeks' tendency for art is a fact. It is in their history… it is in their DNA just like their great sense of humor which they never miss the chance to demonstrate. Their humor is their "weapon" either to expose themselves or just to laugh out at the situation they live in today.
Combining all these together, we get a wonderful mix of inspiration coming from Greek designers who comment in an illustrative or graphic way on the image of Greeks and Greece of today.
DKD Studio is a design agency that plays with the classic image of the Greeks is. They decided to create for Hartovasileion, a company promoting and selling everyday objects designed with exceptional quality and aesthetics by Greek designers, a series of paper handcrafted figures of Classical Greeks given in a funny but contemporary way. Our favorite one? Of course the "Greek Kamaki"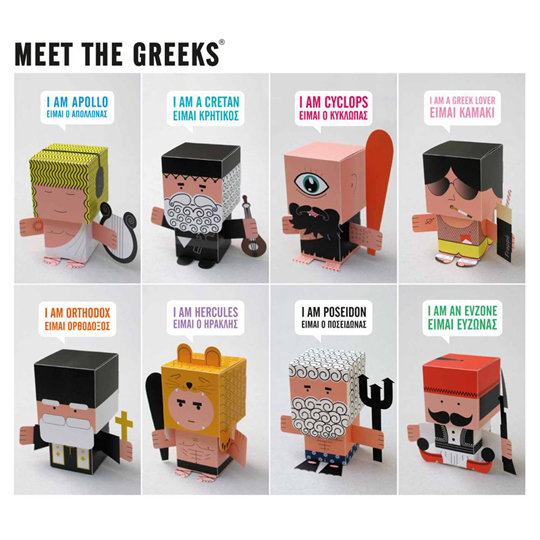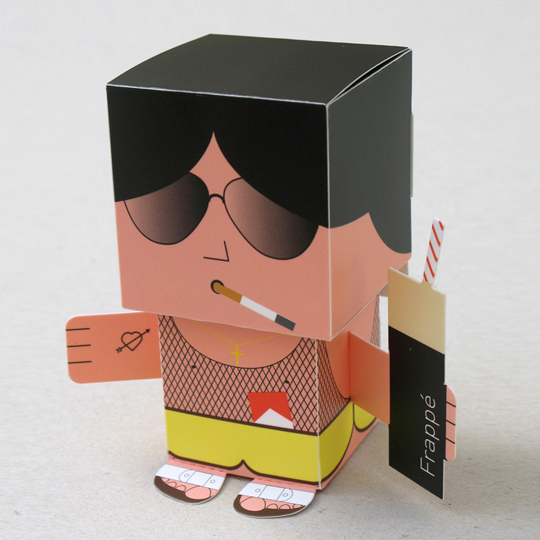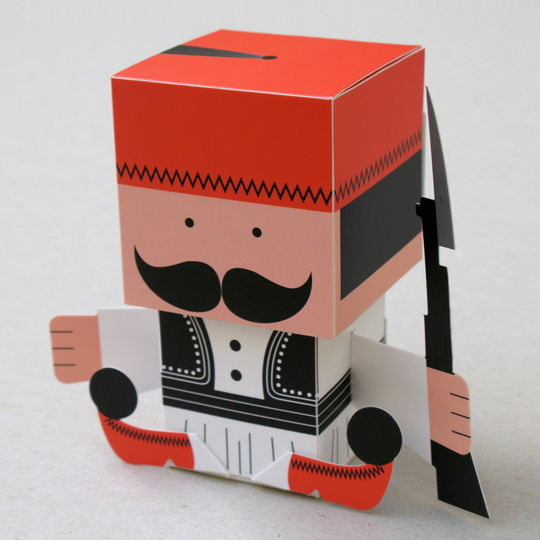 Design Group Beetroot (red dot Design Agency of the year 2011) created a series of illustrations called "Greek Monsters". Their inspiration was based on figures of Greek mythology but somewhere in the title we also identify on the connection with "Today's Greek Mythology". Apart from the published book the illustrations went on to become an exhibition, touring places around the world.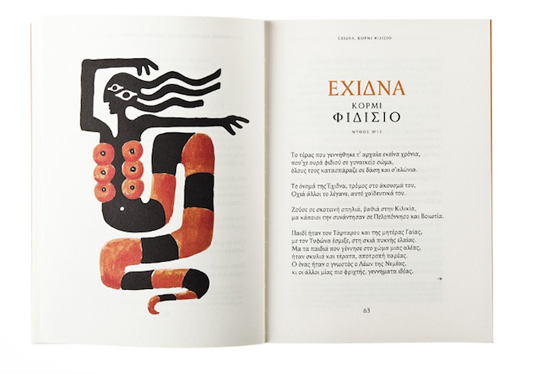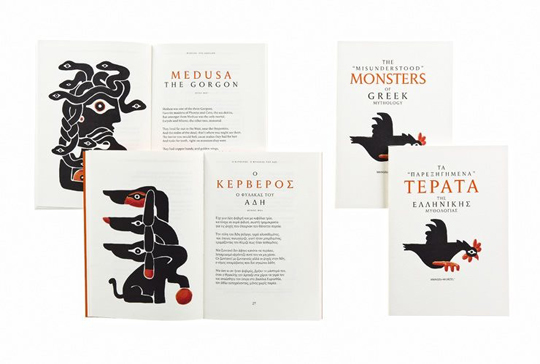 Take also a look on the award-winning video of Nomint "Greek Crisis Explained", an animated but yet simplified and sarcastic version of the Greek Crisis. The story, as narrated by Nomint, goes like that: Greece, a young spoiled girl gets devoured by Dept, a humongous monster. EU cannot help Greece on its own. And when all hope is lost, IMF is brought into play. Watch the video here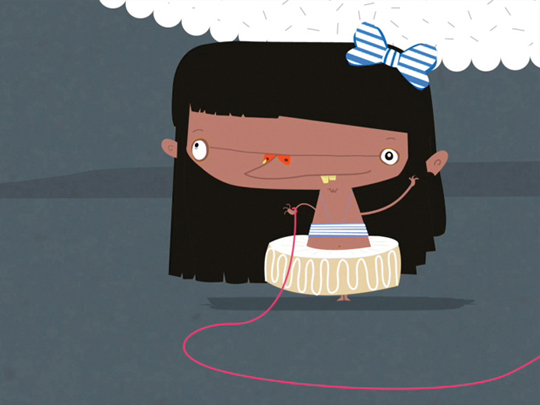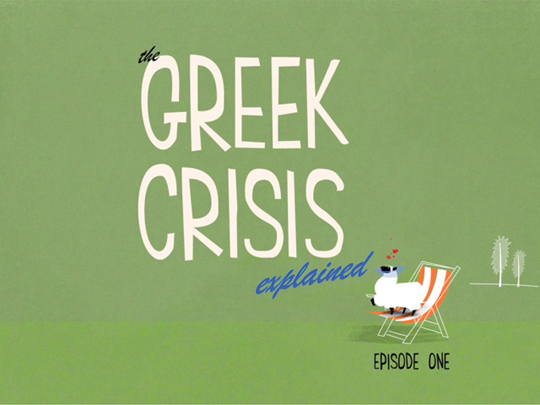 Cycladia, in its turn, has also created an exclusive "Mythical t-shirts" series. With the cooperation and targeted design of Mozaik, a leading online marketing and design agency, Cycladia has created a series of T-shirts, as business gifts, to promote its genuine feeling of Greek hospitality and its passion for Greece. Mozaik came up with the idea of a t-shirt based on various textural elements like the traditional rug "flokati" or a close-up of a byzantine mosaic, just to create an illustration of Pan (the Greek goat-legged god of wild, nature and pleasure) for men's T-shirt and an illustration of "Gorgo" (mermaid, sister of Alexander the Great") for the women's version.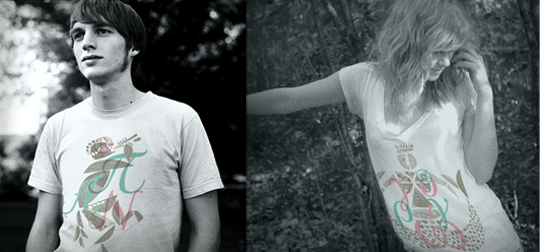 We invite you to enjoy the artistic, inspired side of Greece!