Cycladia's inspiring journey to the Dodecanese started with the majestic island of Rhodes and now continues with mystical Kos.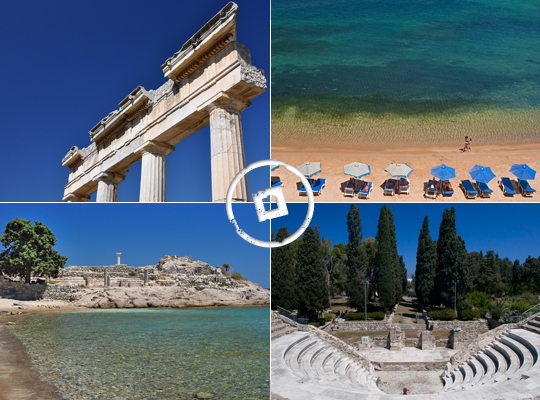 Kos has a turbulent, yet exhilarating history of 3.500 years, and it was inhabited by numerous tribes, such as the Phoenicians, the Cretans, the Leleges, the Kareans and the Dorians. Kos was also under the domination of the Persians, the Byzantines, the Francs, the Ottomans, the Italians and the Germans, having all left their mark on the island.
Nevertheless, only one man left his eternal mark οn the island's history: Hippocrates. Hippocrates was the founder of the Medical Science, as well as a renowned philosopher and humanist. By establishing his famous medical school and by classifying all available information about every disease known, he became the Father of Western Medicine and his oath is taken from doctors across the world until nowadays. Asklipieio, the site where Hippocrates practiced his science and, together with his students, treated patients, is full of temples, statues, wells and yards that were used for treatments. Its remains are visible till nowadays, exuding this sacred aura of its glorious past.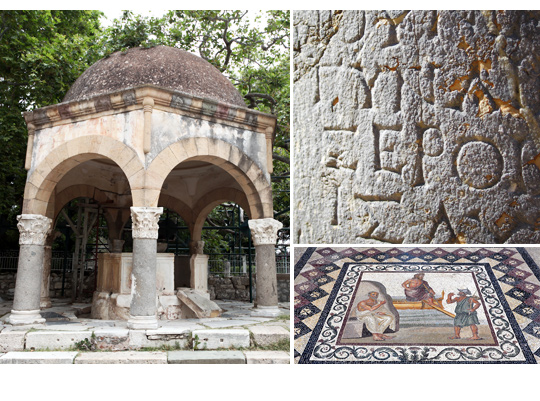 Kos' history, architecture and atmosphere is also interwoven with the Middle Ages and the Knights of Saint John. The well-preserved Medieval town, the imposing castles of Neratzia, Antimachia and Palaio Pyli, with the towers, the bastions, the battlements and the massive drawbridges, as well as the residences of the Gran Magister and Governor Francesco Sans bring a mystical ambiance to the island.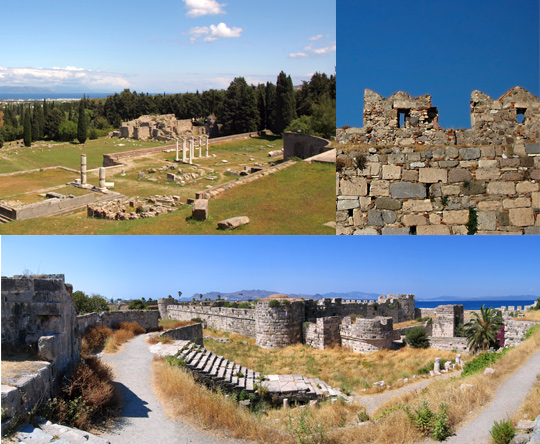 The Dodecanese Islands boast a stunning natural beauty and Kos is no exception to this. With exotic beaches, such as Mastihari, Tigkaki, Paradise and, of course, Kefalos, where the ruins of the early Christian Basilica is visible right next to the waterfront, the striking Mount Dikaio, where remnants from the Antiquity, the Byzantine and the Medieval era nestle, the Palm Trees Avenue in Kos Town, which is one of the most beautiful roads in Greece, and even the mosques that remind visitors of the island's occupants, Kos is without a doubt an irresistibly charming mosaic.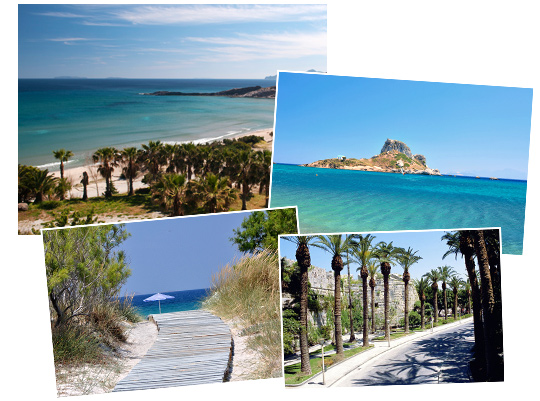 With an incredible cultural and religious diversity, profound history, undeniable natural beauty, lovely coastal and scenic mountainous villages, ancient settlements and monuments, Medieval fortifications and warm hospitality, Kos is justifiably a famous cosmopolitan summer holidays destination, chosen by thousands of visitors and sailing lovers every year.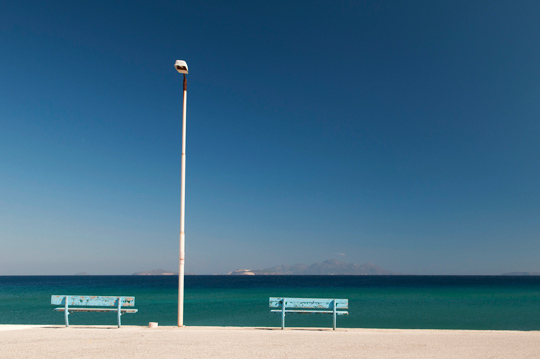 Explore this charming island though Cycladia Kos guide!