We recently gave you some ideas for the best organized spots in Greece.
Now, for the more adventurous souls, we have prepared our top picks for free camping in Greece. So, if what you are looking for is a place where you can get away from the hassle and bustle of everyday life, stay close to nature and embrace its wonders while having only your own supplies for your ride and camp, then follow us as we unravel one by one the 10 Best Free Camping Spots in Greece.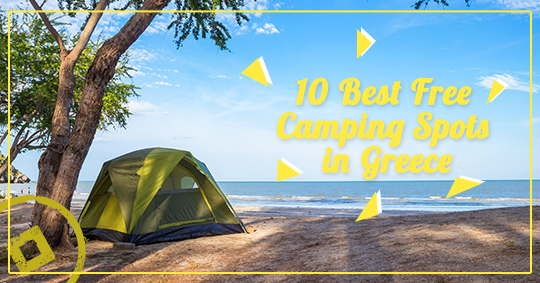 1. Gavdos – Crete
Gavdos, with its stunningly beautiful sandy beaches and Cedar trees is a top destination for free campers especially in the areas of Agios Ioannis and Lavraka. Make sure to try fresh fish and goat from the taverns of Ai Giannis and Sarakiniko. Keep in mind that nudism is the norm.
Chania Travel Guide here –> www.cycladia.com/travel-guides-greece/
2. Kato Koufonisi
A heaven on earth only a few km from Koufonisi. An oasis with crystalline waters and amazing beaches were you can experience the epitome of relaxation. Make sure to visit the Venetsanou tavern to savor homemade flavors in a mystique atmosphere.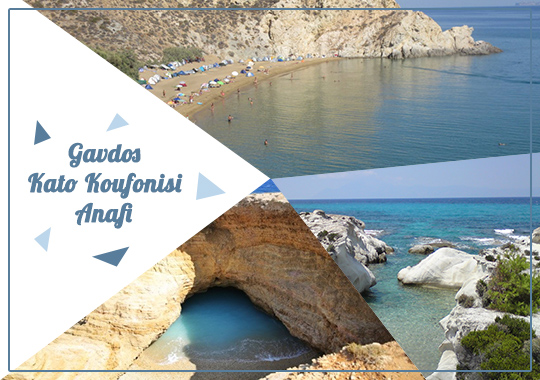 3. Anafi
The island of Anafi, is another favorable destination for free camping especially in the area of Roukounas with its long stretches of sand. The area offers a single tavern, Zampetas open until late at night to answer to your cravings.
4. Donousa
A simple love affair has flourished between Donousa and free campers. While in Donousa you can either camp at Livadi or Kedros. Livadi is the place to go if you wish to be fully cut from civilization while Kedros on the other hand offers a beach bar and showers.
5. Irakleia
You can either camp on a sandy or a pebbly beach depending on your preference and savor exceptional local delights such as lamb on a spit, moussaka, fava beans, sour cream cheese and spaghetti with lobster.
Small Cyclades Travel Guide here –> www.cycladia.com/travel-guides-greece/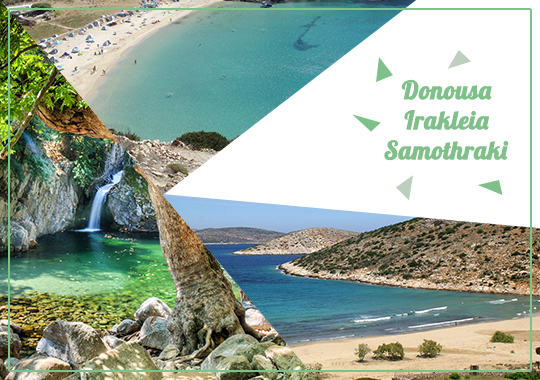 6. Samothraki
This is the ultimate place for camping enthusiasts whether you wish to camp by the sea, the river or the verdant landscape. Xristos, Paradeisos and Gria are three of the most exceptional places to camp in the area and while on the island make sure to try some of the local recipes with goat and zucchini flowers as well as some of the homemade desserts.
7. Agistri
A favorite camping spot as it offers a lush verdant landscape and it is situated in very close proximity to Athens. The best two spots to camp are Dragonera and Halikiada and its easy for you to eat anything you desire as there are many taverns scattered all around the area. Agistri offers an amazing setting with crystalline waters appreciated by all ages.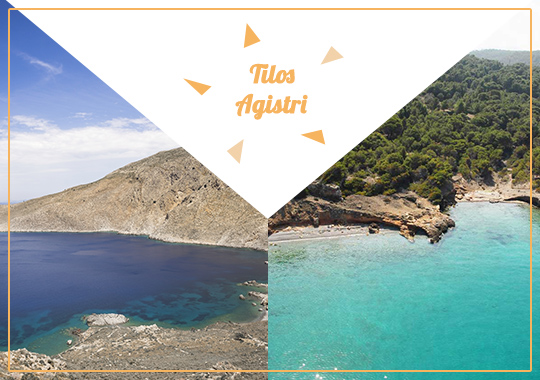 8. Tilos
Tilos is a free camper friendly island that features showers and washrooms to all campers. The best camping places of the island are Eristos and Plaka and of course you can savor exceptional local specialties at the nearby taverns such as goat, fresh fish, shrimp and fresh vegetables.
9. Nisyros
Moving to the cluster of the Dodecanese, the beautiful island of Nisyros offers an exceptional landscape for the camping enthusiasts. The perfect place to camp on the island is the beach Pahia Ammos with its golden sand and the tavern serving flavorsome local recipes.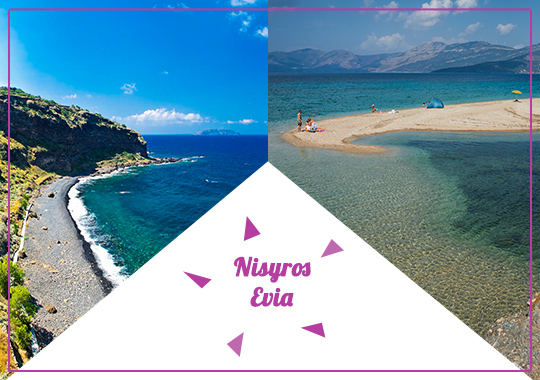 10. Evia
Last but not least the beautiful island of Evia is a haven for both free and organized campers. We suggest the area of Hiliadou with the enormous beach and the nudism friendly beach nearby perfect for the free spirited campers. Visitors may find a couple of canteens for sandwiches or refreshments close by and a few taverns right above the beach.
Greece is a heaven for campers of all ages and interests. Whether you wish to camp by the beach, the lake, the river or the mountain, choices are endless. Pack your backpack, your tent, your sleeping bag and essentials and get ready to discover the beauties of nature.
Evia Travel Guide here –> www.cycladia.com/travel-guides-greece/
Are you ready to camp?