Santorini is one of the most popular destinations in the world.
Sparkling seascapes, mesmerizing sunsets, prime crepuscular views, houses with white or colorful facades perched on the precipices, eccentric beaches with black or red sands, or white pebbles and crystal clear waters, luxurious hotel complexes with dazzling Caldera views and bars where you can enjoy your drink overlooking the divine natural beauty of the landscape.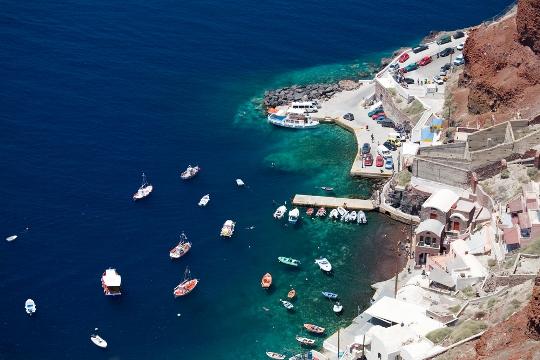 The island is undeniably romantic; possessing a rich history and culture, amazing archeological sites, museums and the iconic blue domed churches, the island offers much more than the incomparable sunsets.
However, Santorini is not only an expensive hideout for couples, but also a fantastic affordable destination for friends and families who want to enjoy their vacation in a spectacular, cosmopolitan destination.
The island welcomes travelers with the first spring showers and blossoms all the way through to fall.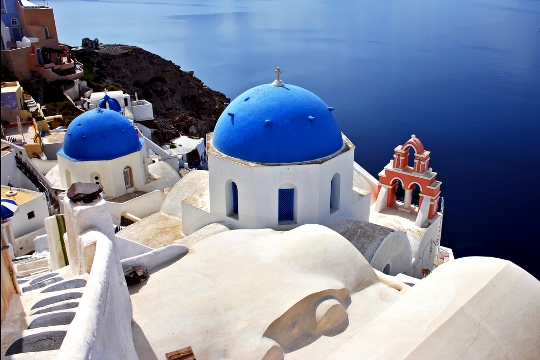 The choice of accommodation is endless but availability is finite.
Cycladia has gathered a valuable list for those pursuing affordable accommodations at Aegean's 'black diamond'.
Alesahne Hotel is a beautiful seaside 4 star hotel on the popular beach of Kamari; a family friendly heaven with elegant rooms, a nice pool with palm trees and a restaurant with delicious Greek and Mediterranean flavors.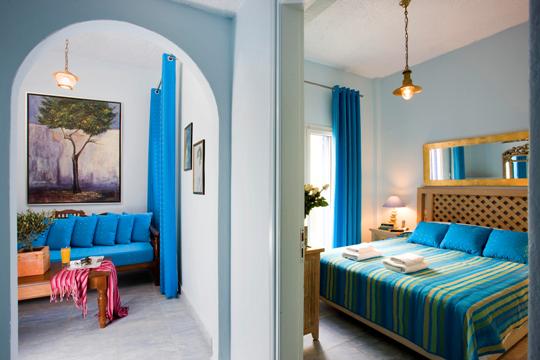 Traditional, modern amenities and warm hospitality blend harmonically in this romantic bed and breakfast establishment. Friendly service, cozy rooms and compelling sea views make all the difference!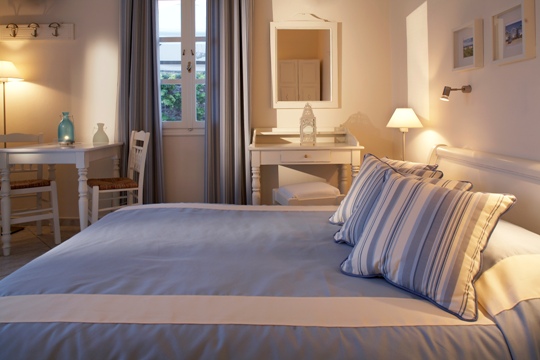 A lovely boutique hotel in the picturesque village of Imerovigli, offers affordable luxury, subtle elegance and romantic ambiance guaranteeing an unforgettable summer getaway.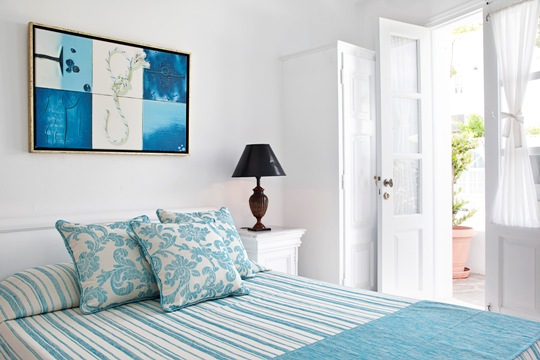 Daedalus Hotel
Exotic gardens surround this 4 star paradise in Fira; excellent value for money accommodation in an elegant and relaxing environment, for leisure or business travelers.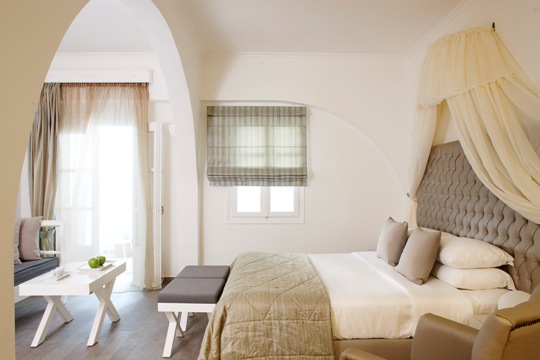 Anemos Beach Hotel
The most beautiful things come unexpectedly! Enjoy a relaxing atmosphere in the most impressive beach of Santorini. Anemos Hotel in Perivolos is an authentic beach hotel, destined to be your favorite getaway for the summer.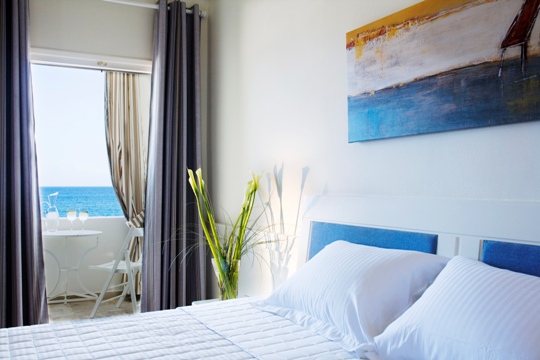 Summer breeze aromas, authentic Cycladic charm and elegant luxury are the quintessential of Hotel Aria Lito nestled in the heart of Fira. Enjoy your Mediterranean holidays in a uniquely enchanting hotel.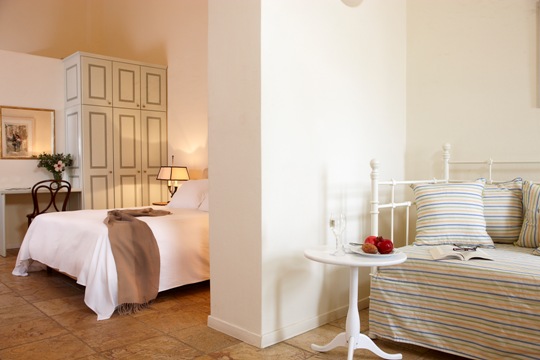 Thalassa Seaside Resort and Suites
Thalassa in Greek means sea. Enjoy amazing vacations right by the lovely beach of Kamari, in the elegant and spacious rooms and suites of Thalassa Seaside Resort.