Andros, the northern Cycladic Island, is acknowledged for the beauty and the great variety of magnificent beaches, the great history and the cultural events that take place in this travelers' oasis.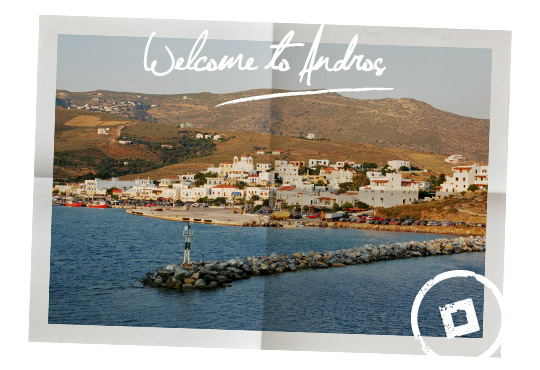 Andros, often described as a walker's paradise, embraces a spectacular natural beauty of mountains, valleys, rivers, torrents, springs, flora and great azure water beaches where beautiful sights are found, reflecting Andros culture and history.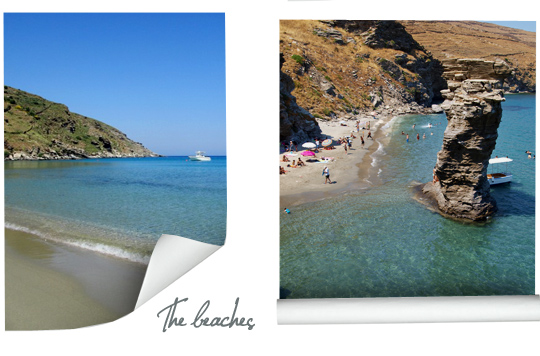 Throughout villages visitors can smell the sense of olive and lemon trees groves and can explore the variety of vineyards. The northern part of the island is characterized by wild countryside scenery where predatory birds and other rare species can be seen.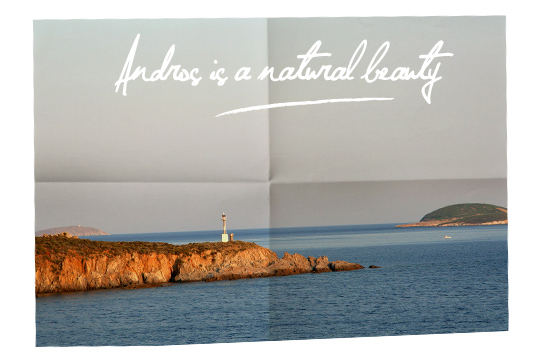 Typical Aegean-type houses as well as buildings of Neoclassical style, Venetian tower-houses and traditional houses made of stone are the common architecture samples found in Andros Island. Mansions often habited by captains, tower-houses and farm houses like "konakia" are the main building types.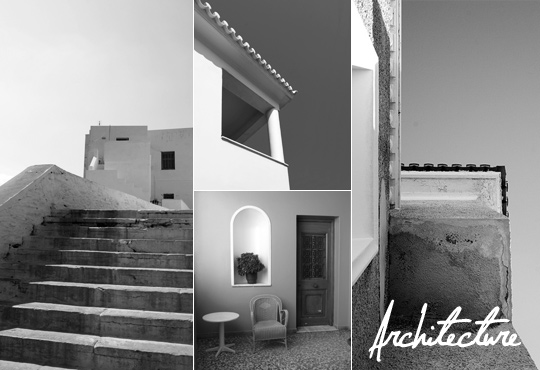 Many stone bridges, parts of the old transport network, coexist with windmills in the Andriotic landscape with harmony. Windmills are preserved in "Dipotamata", a valley beginning from Gianisaio and ending to Syneti bay. The valley and the monuments within are declared a protected area, characteristic of the pre-industrial era.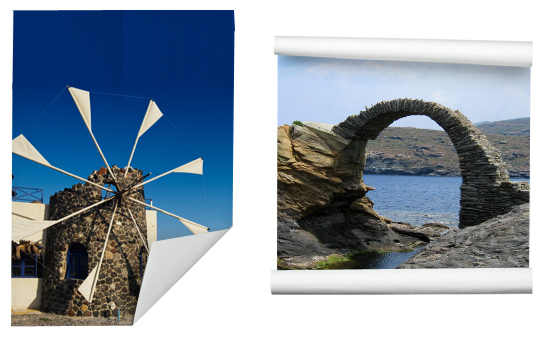 For culture lovers, a great variety of museums and monuments of impeccable beauty, scattered throughout the island, profoundly expresses the island's historical beauty!.
The Archaeological Museum of Andros was built by Goulandris Foundation and contains a collection of sculptures, inscriptions and findings from the Geometric settlement at Zagora.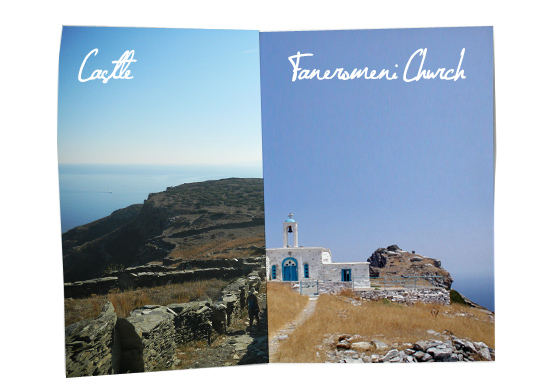 In middle-ages, Pano Kastro (Upper Castle) or Faneromeni Castle was the strongest city on Andros island. Nowadays, it is accessible through a path from Kochylou village and visitors can find ruins of houses, churches, cisterns, Faneromeni church and a magnificent view of the Aegean Sea within an impressive landscape.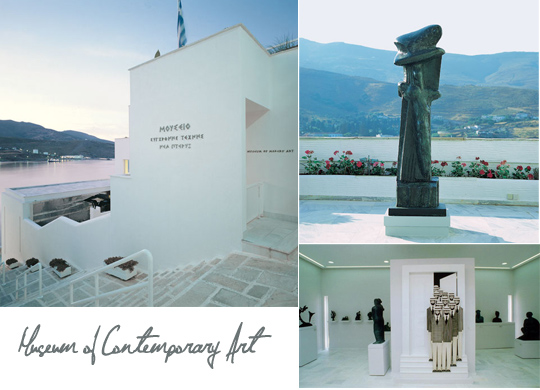 The Museum of Modern Art, first opened with an exhibition of the great Andriot sculptor Michalis Tobros, has hosted art exhibitions of prominent artists of the 20th century like Picasso, Matisse, Kadinsky, Balthus, Giacometti, Κlee, Chagall, Rodin, Joan Miró, Georges Braque.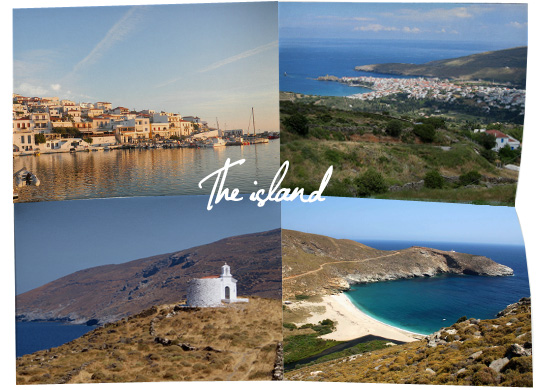 And all these only 1.30' from Athens…
Explore Andros and get carried away by its offerings!