If you are an art enthusiast or culture lover and you find yourself in Athens this autumn get ready to quench your cultural appetite with the various festivals and events taking place in the city.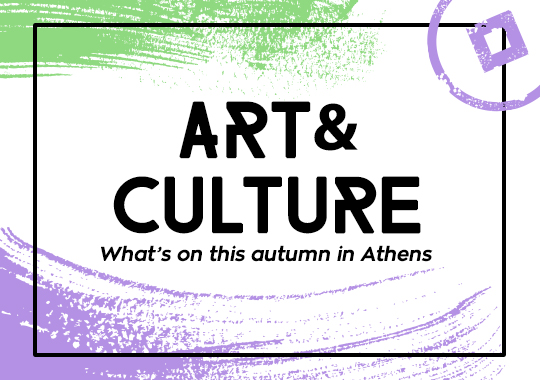 Cycladia has selected for you two of the most exciting events worth attending this fall so as to live the ultimate cultural experience in Greece!
ART ATHINA AT AIA (September 4 – December 31, 2015)
Athens International Airport "Eleftherios Venizelos" and the International Fair of Contemporary Art "Art-Athina" continue their artistic collaboration with many thematic exhibitions in the airport's exhibition areas giving the opportunity to the public to admire six special exhibitions of contemporary art during 2015 on the occasion of the 20 successful years of Art Athina in Greece.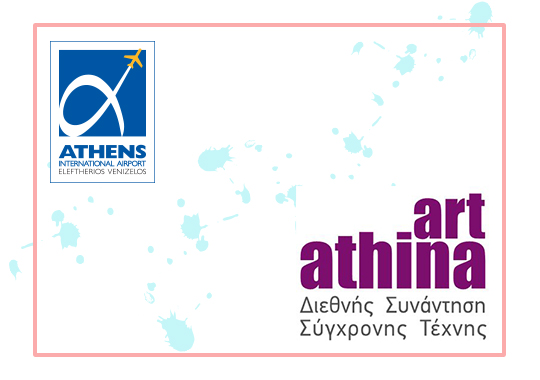 The exhibition "Contemporary art and public space in 21st century Athens" presenting some of the city's installations of contemporary art will be held at the "Art and Environment" exhibition area (Departures Level). Meanwhile, the latest exhibition in the frame of the joint project artistic "connection" between AIA and "Art-Athina" on the "Journey" theme is already being presented in the "Art and Culture" exhibition area (Arrivals Level).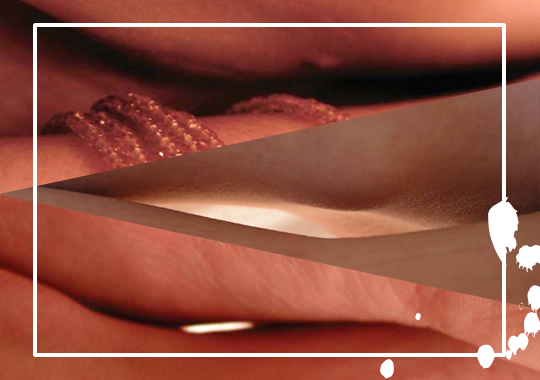 The latest exhibition displayed is a photography exhibition under the title "Travelling with a body" by Dimitris Alithinos showcasing a series of 26 photographs creating a polyptych and a landscape study comprised of details of human bodies, images that were captured from all around the world (Lyon, Valencia, Cusco or Kathmandu) 20 to 30 years ago. Just like all other permanent and periodic exhibitions at the airport, those too are free for the public, on a 24-hour basis.
For more info: http://www.art-athina.gr/
LITTLE PARIS OF ATHENS (October 8 – October 18, 2015)
The "Little Paris of Athens" is an art Festival held each year in Athens filling its streets with culture, Greek folk tradition and inspirations from all over the world. This year, the festival will be hosting more than 500 artists from Greece and abroad who will meet up in "rendez vous sociaux", at several cultural and alternative cafes.
For a third year in a row "Little Paris of Athens" will present a series of music, art and photographic exhibitions, actions and street painting, theatre, lectures, educational programmes and chess. The Festival will take place in the city's vibrant centre: the streets around Omonia, Vathis and Karaiskaki squares, where most streets have French names, all the way to Larissis railway station.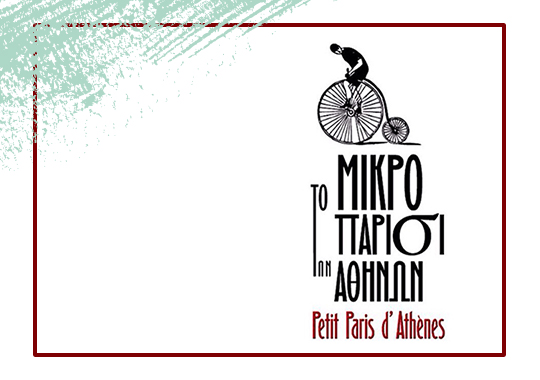 Reminiscing the zenith of bistrot culture during the "rive gauche" period in post-war liberated and reborn Paris, the theme of this year's festival will be «Bistrot et Café Culture» aiming to build on the artistic expression and intellectual thinking that one can still encounter in some specific bistros and cafes.   
It's time to attend some of the most inspiring «Rendez vous sociaux» at some of the finest atmospheric and alternative cafes, just like old times, at Café de Flore, the Lipp and the Café des Deux Magots.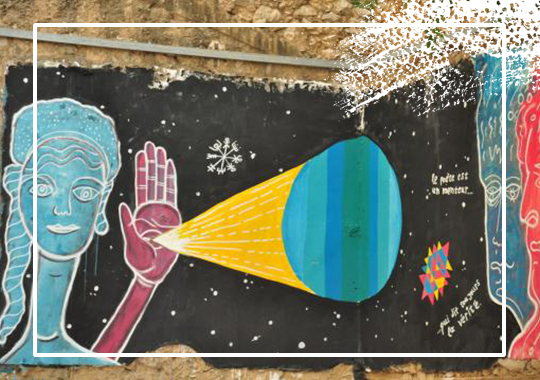 Get ready to walk amidst the picturesque streets of Athens, enjoy a steaming cup of coffee at a local café or dine out at a neighbouring bistro…get inspired and dive deep into culture!