The candidacy of Syros-Cyclades for the European Capital of Culture 2021 is an evidence that Syros is an island of exceptional cultural heritage and tradition, an island where cultural life and progression are of a great potential.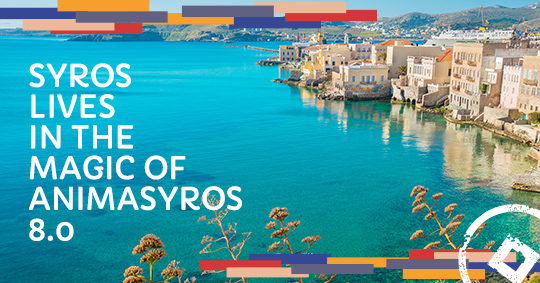 Once again, Syros Island welcomes autumn and celebrates the art of animation with the animasyros 8.0 festival taking place from 24 to 27 September 2015 in Ermoupoli.
Animasyros is a distinctive annual festival which, this year, will host approximately 200 animated film screenings in a two-part competitive program (International & Student Competition) including tributes to international festivals, famous guests, media literacy workshops and other related cultural activities. The 8th animasyros will also introduce a new initiative, the Agora (market) part of the festival, which aims to create a network for animation professionals based in Ermoupoli of Cyclades via seminars, lectures and pitching sessions during the festival.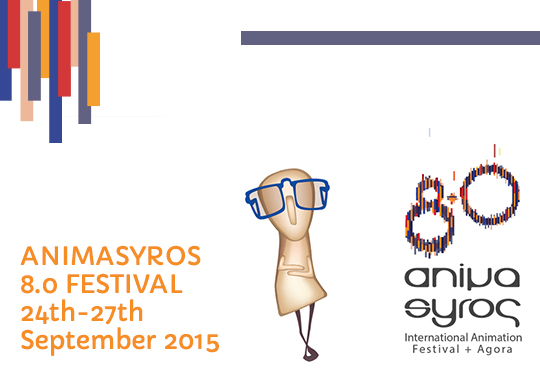 The animasyros 8.0 festival will take place in Ermoupoli at several premises of great architectural, historical and cultural importance for the island. The attendees will have the opportunity to enjoy the festival's happenings in the Apollon Theatre, the Pallas Cinema, the Miaouli Square and Ermoupolis' Cultural Centre.
According to the recently released official Syros Travel Guide, the Apollon Theatre is one of the most important buildings of the island's cultural heritage because of its imposing architecture that resembles the Scala di Milano.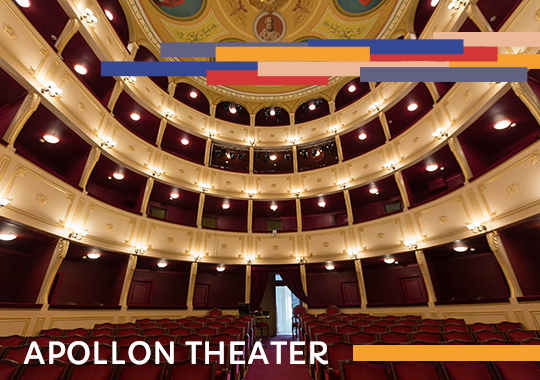 Both the Pallas Cinema and Miaouli Square serve as the perfect place, like a fairytale setting, for an unforgettable cultural experience. Miaouli Square is the most historic square of Ermoupoli which was named after the admiral of the 1821 Revolution, Andreas Miaoulis. Pallas Cinema, is a recently renovated cinema which, during summer, provides a romantic open space for film screening. Ermoupolis' Cultural Centre is a building of neoclassical and romantic design which was built from the Italian architect Pietro Sampo.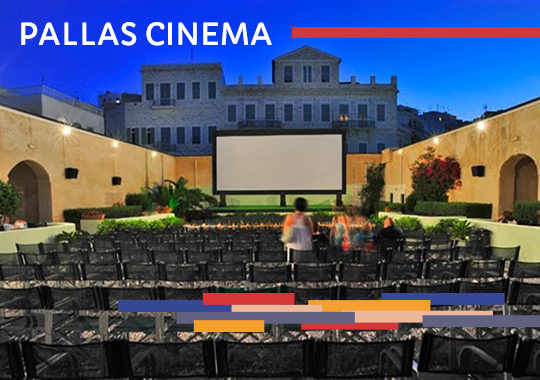 (Image Credits: Arttravel.gr)
Ermoupoli is a region which has maintained a remarkable architectural profile of charming houses and outstanding public buildings. When in Ermoupolis your eyes just move instinctively from one site to another and your heart is filled with enthusiasm and admiration of this majestically built and perfectly preserved place!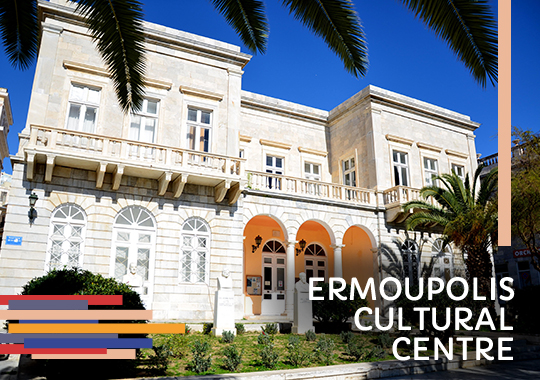 Don't lose the opportunity to visit the island of Syros and live in the rhythm and magic of animasyros 8.0 in its fantastic setting.
Be part of this post-summer festival and let its creativity and pleasure inspire you too!
Find more info here:  http://www.animasyros.gr/