Greece is not only famous for its sandy beaches with their crystal waters and authentic beauty but also for its famous beach bars that are perfect for relaxing, socializing and sipping mouth-watering cocktails.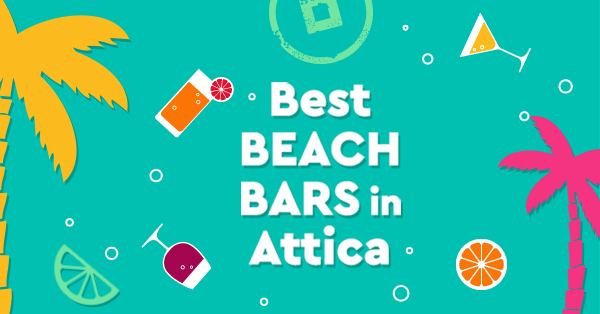 Cycladia has gathered for you the best beach bars across the region of Attica inviting you to enjoy summer in a glass.
1.       Bolivar Beach Bar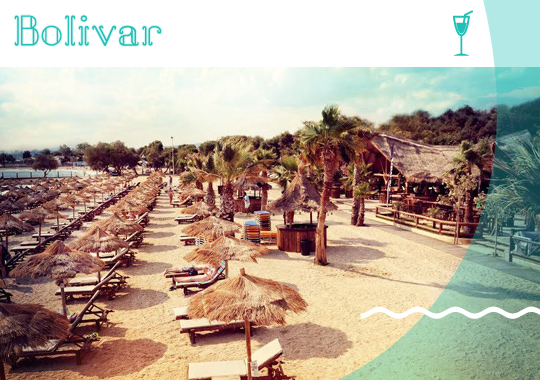 Bolivar is a bar synonymous with summer relaxation and entertainment welcoming guests to embrace the summer while lounging in the intriguing atmosphere of a truly exotic beach bar.
Cycladia's Tip : Every Wednesday night, the producers of Pepper music radio share with us the latest summer hits!
Poseidonos Avenue, Akti Tou Iliou, Alimos, tel: +30 697 223 0500
2.       Limanakia Beach Bar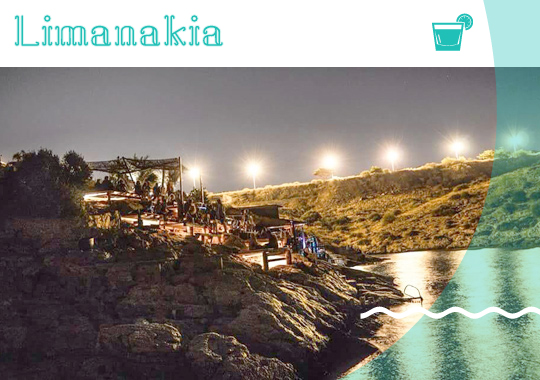 Limanakia Beach Bar is a secluded oasis approximately 23 kilometers away from the center of Athens. Its name ("small ports") derives from the essential small, natural, rocky bays that have been formed along the coastline.The beauty of this place is that it is hidden, with no signs and no directions, simply waiting for you to discover it.
Cycladia's Tip: Just follow the steep downhill paths and enjoy the clean, deep and refreshing azure of the sea!
Between Varkiza & Vouliagmeni, Tel: +30 6937 268 954 
3.       Indianos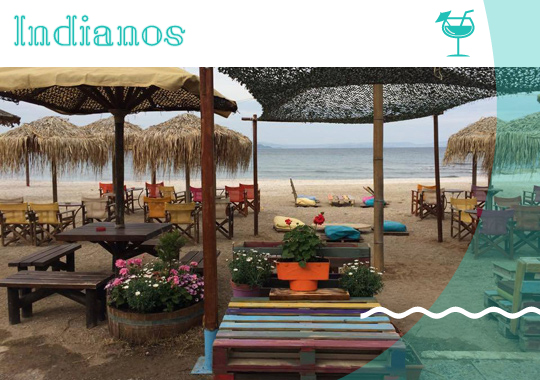 As soon as you enter the Indianos Beach bar at Zoumperi, you will encounter the sign "Home is where the Beach is" which perfectly sums up the motto of the bar. This small wooden beach bar has kept its unique identity throughout the years and continuous to serve delicious cocktails and traditional dishes inspired from the Mexican cuisine.
Cycladia's Tip: The regularly organized reggae parties should not to be missed!
Zoumperi Beach, Attica tel: +30 6986972042
4.       Cariocas Beach Bar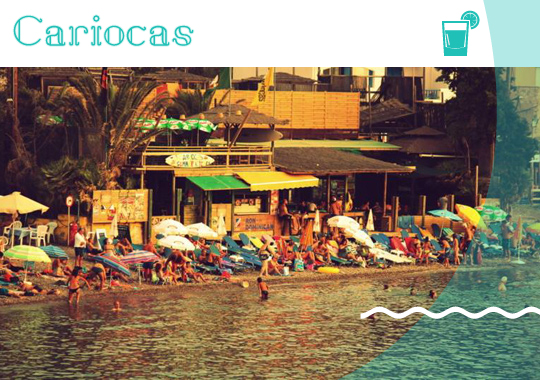 For more than 10 years now, Cariocas Beach Bar has set the grounds for unlimited entertainment by the beach.  Several well-known Djs pass from its decks pumping up the volume in the hearts of all guests.
Cycladia's tip: If you don't own a personal vehicle, you can hop on the motor buses departing from Dafni.
Schninos Beach, Alepochori, tel: +30 2744057179
5.       Vraxos Beach Bar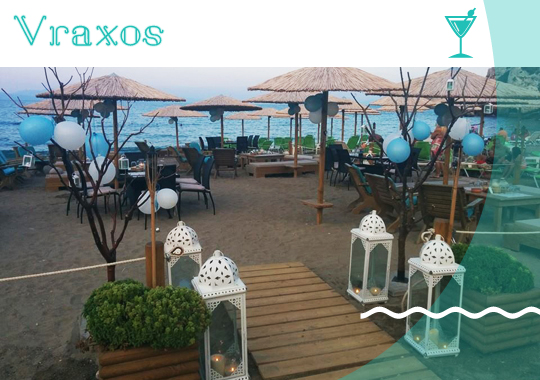 If you find yourself at the Eastern suburbs of Athens and you are looking for a beach bar where you can relish the most exotic cocktails while listening to chilling tunes, Cycladia has the answer for you! Vrachos Beach Bar in Keratea is the place to be!
Keratea Beach, Kakia Thalassa tel:+30 2299028049
6.       Mojito Bay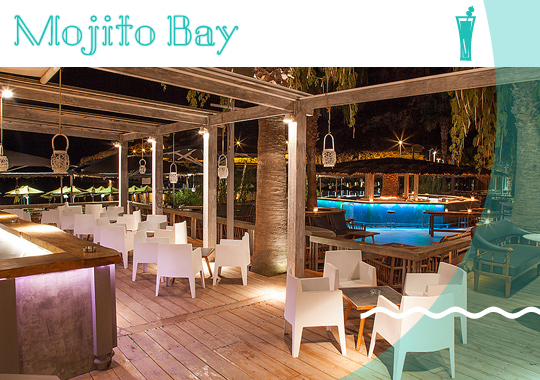 At the northern part of Attica, near Agia Marina beach, the all-day beach bar Mojito Bay is distinguished as a top summer destination. Savor culinary delights at the restaurant, enjoy a swim in the crystal clear waters and lastly, dance until the early morning hours at the vigorous club.
Cycladia's tip: Practice your volleyball skills at the two fully equipped Beach Volley courts!
33,5th km Avenue Athens-Sounio, Agia Marina Beach, +3022910 78950-1
7.       Il Canto Beach Bar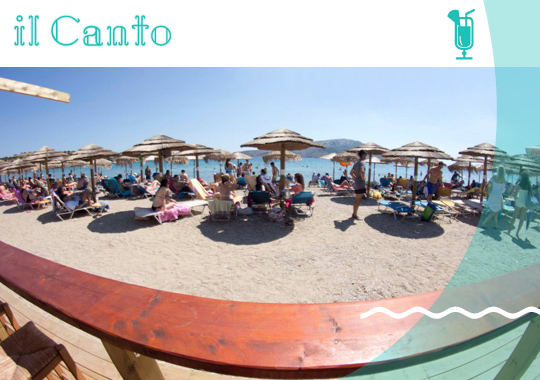 If you are already into the mood for summer music and refreshing cocktails, II Canto Bar at Charakas Beach in Sounio is the perfect place for you. Il Canto is here to accommodate those who are fed up with the calm beaches and want to turn up the tunes!
Cycladia's tip: Don't miss the thematic parties every Wednesday and Sunday evening.
Charakas beach, Sounion, tel: 694 497 5767
8.       Holy Spirit Beach Bar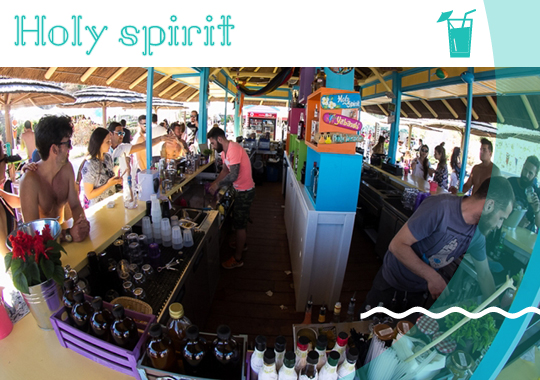 Under the hot Athenian sun, inside the Varkiza resort, you will find a new beach bar that is different from all the others. Surf boards, wooden colorful decor, chilling music, funky atmosphere and of course a great range of exotic cocktails. The Holy Spirit Bar is here to add some divine sparkle to our summer nights at the main beach of Varkiza.
Cycladia's tip: Try the new cocktails entries, Blue Hawaiian, Margaritas and Fantastic Boyfriend!
Varkiza Resort, Varkiza, tel: +30 6979772191
9.       Oasis 38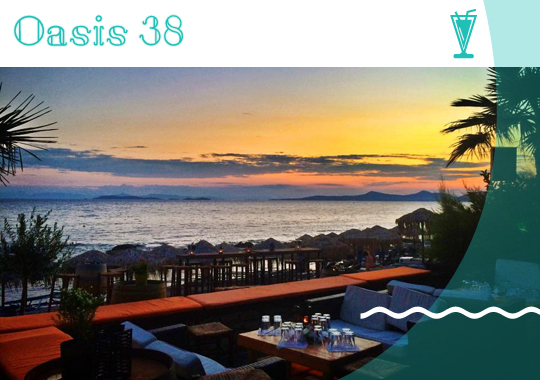 In the southern part of Kalyvia Thorikou in East Attica, Oasis 38 Bar welcomes its guests in a beautiful atmosphere so as to relax and feel as if taking a short vacation. The tasty snacks, the summer cocktails by the sea and the friendly staff will make you want to go back for more.
Cycladia's tip: Thematic nights are organized very often. Don't miss the chance to attend!
38th km Avenue Athens-Souniou, Kalunvia Thorikou tel. +30 2291026773
10. Balux Café Sea Side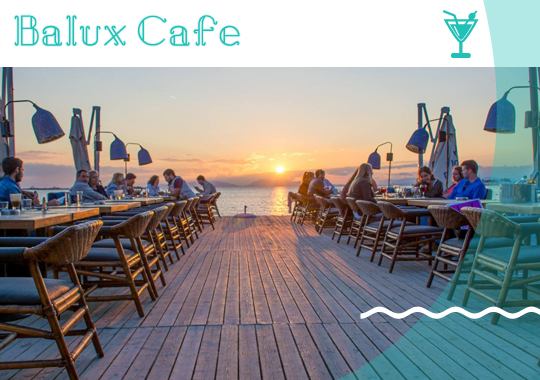 Only a few minutes away from the centre of Athens, you may visit an island-like bar to spend the most relaxing moments of your summer. The Balux Seaside Café located at the "Asteras Glyfada" complex invites you to taste the most exotic cocktails with fresh ingredients and strong aromas as well as scrumptious international dishes inspired by the Asian fusion cuisine.
Cycladia's tip: Every Tuesday is dedicated to sushi lovers! Relish the essence of Japan!
58 Posidonos Avenue, Asteras Glyfadas Complex, tel: +30 2108983577
Choose one of the beach bars from Cycladia's list, sit back, unwind your senses, grab a cocktail and enjoy the summer!