Beaches in Greece
The Blue Flag is a voluntary eco-label award that has honored 3450 beaches in 41 countries around the world. Amongst the numerous and diverse seas of Greece, 421 beaches have fulfilled all the eligibility criteria for the award of a blue flag in 2010.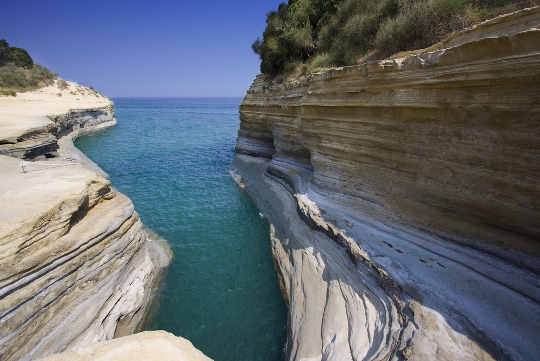 Greece is firmly in second place with the cleanest seas worldwide.
All beaches in Greece have unique natural beauty. Cycladia team has searched and now is proud to share with you some of the most popular and clean beaches in Greece.
Canal D' Amour Beach
It is one of the most romantic places in Corfu with coves and canals. Magnificent scenery. It is a delightful beach with a unique natural environment.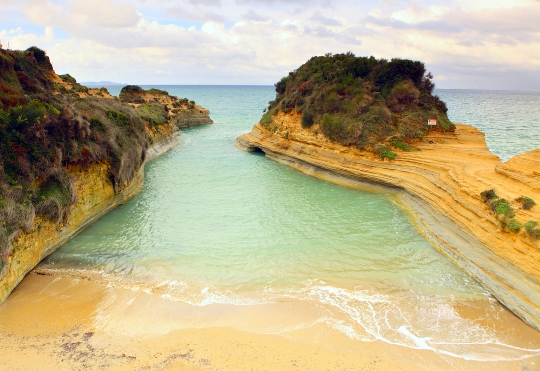 Mylopotas Beach
The most popular beach of Ios island. A long beach with thin white sand and crystal clear waters. Mylopotas is fully organized offering water sports bars, restaurants and taverns for fresh sea food.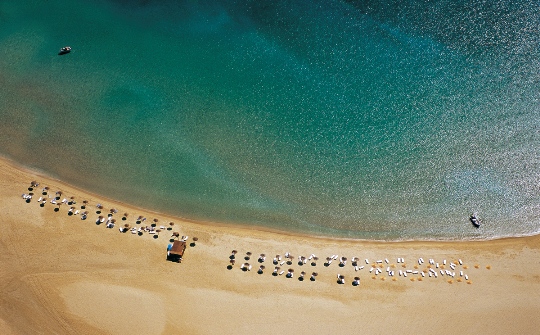 Lagomandra Beach
A sandy and clean beach in Halkidiki, surrounded by a distinctive natural setting that it is an ideal venue for windsurfing. Near the beach you will find a lot of water sports and other activities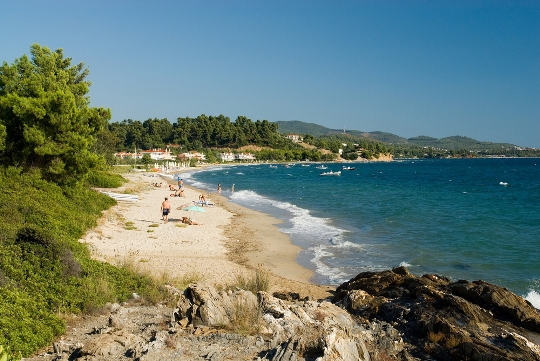 Petani Beach
With white sand and pebbles, Petani Beach is nestled on Kefalonia Island in the Ionian Sea. Visitors can enjoy tranquility and serenity of this pure environment.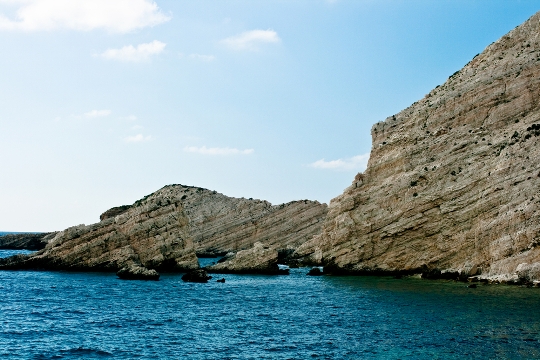 Perissa Beach
Perissa's Beach is located in Santorini Island. A long and sandy beach with some pebbled parts. Fully organized with water sport facilities the beach is ideal for leisure and relaxation.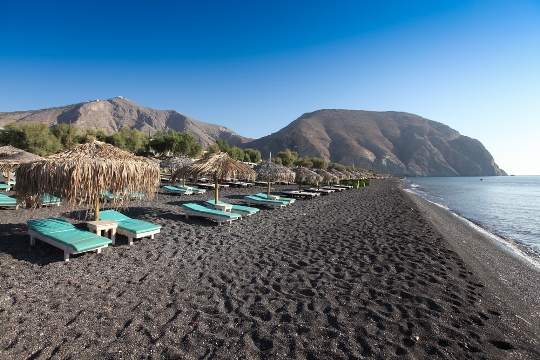 Ouranoupolis Beach
A sandy beach in Chalkidiki which nestled in front of Eagles Palace Hotel with crystal blue waters. Here you will have the possibility to enjoy unique sports facilities and relax in sand beds in one of the most beautiful beach resorts in Northern Greece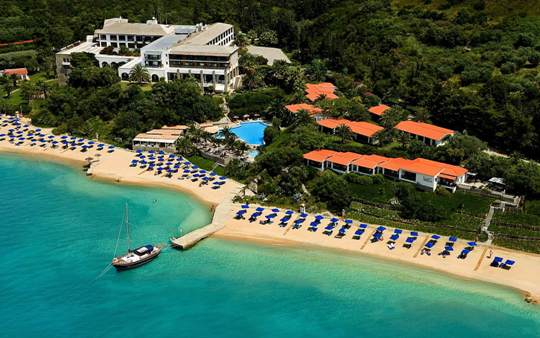 Ag. Galini / Ystero Varkotopi Beach
The popular sandy beach of Agia Galini is located on the southeast of Rethymnon Crete. Agia Galini beach is a pure gem of Crete Island.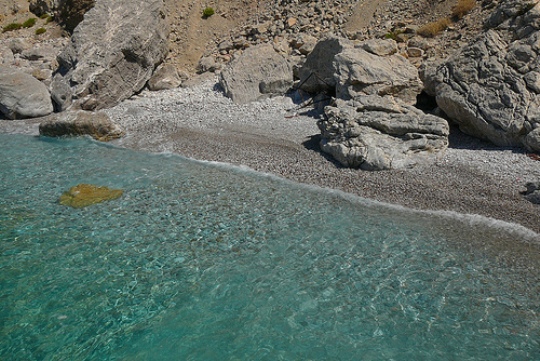 Kalafatis Beach
A sandy very long beach in Mykonos Island, fully organized with thousands of visitors every year. In Kalafatis beach, one can enjoy water ski, wind surfing and the splendor of an exquisite environment.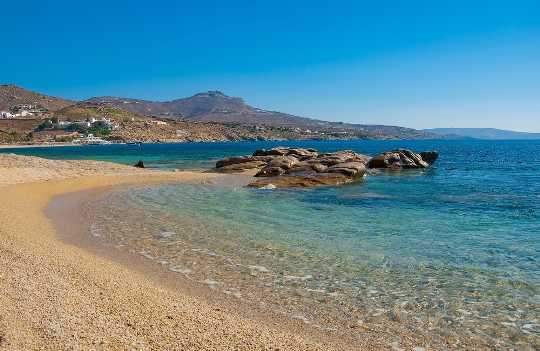 Richa Nera Beach
The name of the beach means "shallow water" and is one of the best sandy beaches of Limnos Island. Nearby, except water posts, one can enjoy mouthwatering cocktails and delicious seafood.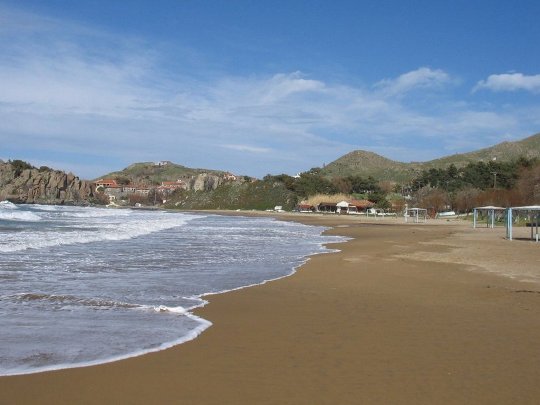 Agia Fotia Beach
A tiny beach with sand and pebbles, perfectly located between Ierapetra and Sitia in Crete Island. It is a quiet and unsoiled beach, far from the crowded places fully organized and unsurprisingly wonderful.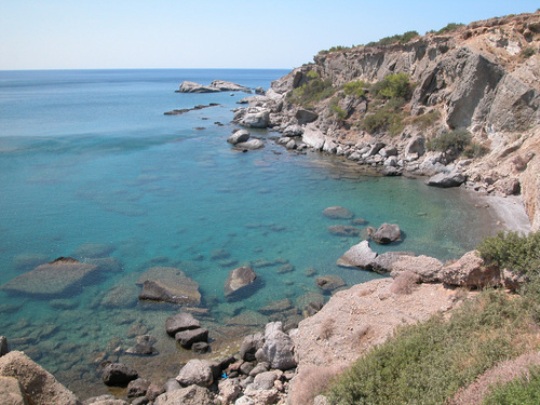 To discover more incredible beaches all over Greece you can visit: Cycladia's Selection of Best Beaches in Greece