From Tuesday the 11th to Sunday the 26th of June the Michael Cacoyannis Foundation will be presenting the "All about Epidaurus" exhibition based on collections of the journalist-author-artist Vassilis Kavvathas revealing the magnificence of this 2,300 year-old amphitheatre.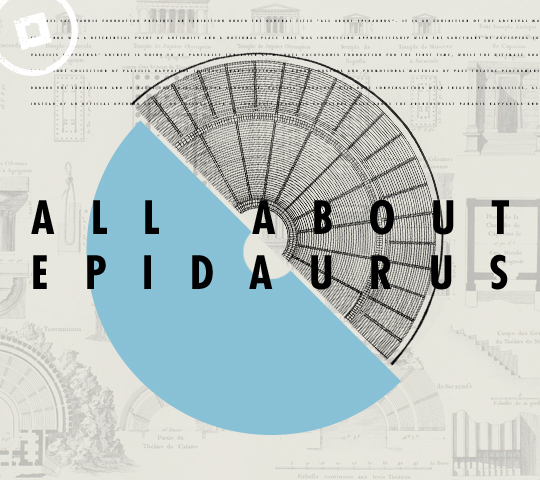 A significant amount of archival material of performances and activities that were presented at the ancient theatre of Epidaurus including paintings, photographs, rare books and old promotional items will be displayed in open view so as to familiarize the public and the younger generation with the greatness of this historical landmark and classical theatre of Antiquity.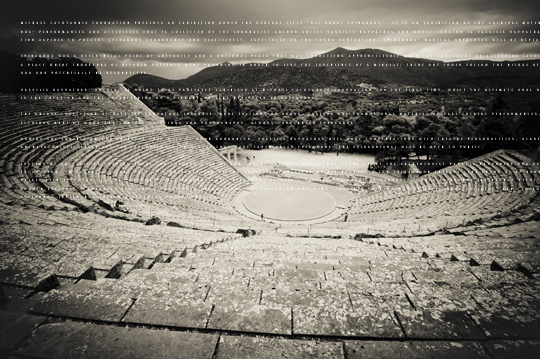 So, let's take a quick peak into the depths of history.
It all began around the 4th century BC with the Asclepieion sacred healing temple, dedicated to the god Asclepius, known as the most celebrated healing centre in the classical world. It was said that the ill would spent the night in the enkoimeteria, a huge sleeping hall and that god himself would come in their dreams to reveal the best cure for their illness. This sanctuary brought great prosperity to Epidaurus that proceeded with an extended building project including the renowned theatre of Epidaurus built around the mid-4th century B.C.by Polyclitus the Younger.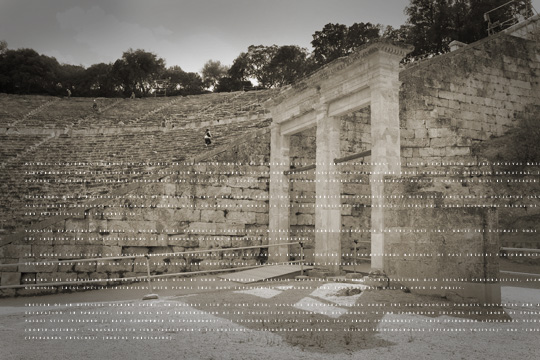 The acoustics were phenomenal and the theatre became legendary hosting performances of some of the greatest plays ever written, concerts and sonatas, music written by some of the most famous composers of all times. Epidaurus became a celebrated place throughout Greece and the rest of the world that has been praised for centuries and must continue to do so.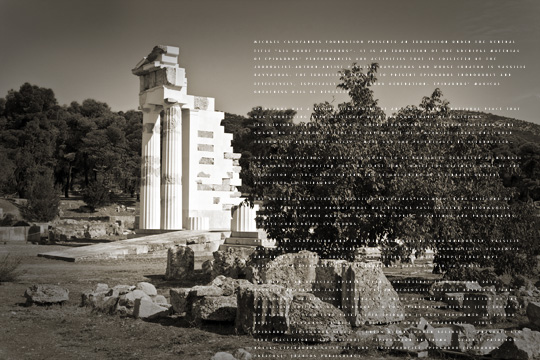 In the aim to interpret its significance, the curator, Vassilis Kavvathas will hold multiple rounds of interviews during the exhibition with the "Epidaurians", theatre personalities, academics and archaeologists that have experienced Epidaurus sharing their knowledge and expertise.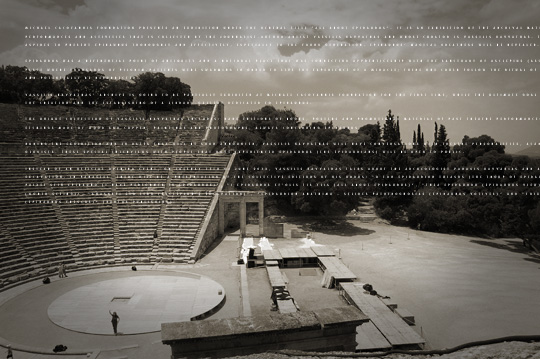 Organized by the Educational Foundation of ESIEA this enlightening exhibition,  will inaugurate on Tuesday June the 11th with an opening speech dedicated to the archaeologist Panagis Kavvadias and Asclepion's excavation that will be followed by the presentation of the collective editions of his books.
The intention of the "All about Epidaurus" exhibition is to carry on with the establishment of a Library-Gallery dedicated to this marvel of the ancient world and keep its spirit alive for the new generations to embrace.
True to its cultural roots Cycladia embraces the spirit of greatness.
Be part of preserving history!