The best things in life are often passed down from one generation to the next and Greek recipes are living proof of that! Greek cooking traditions date back thousands of years. Greeks today eat some of the same dishes their ancestors did in ancient times.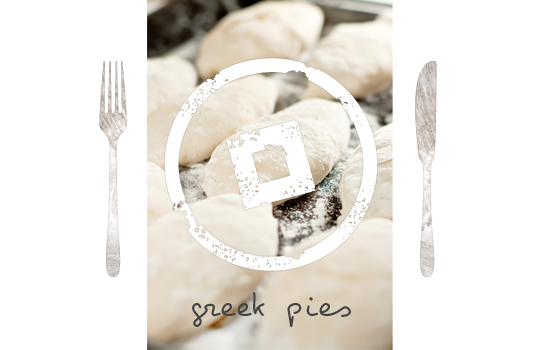 Pites (Greek pies) are some of the most famous dishes. Apart from the materials used for the filling of each pie type, all the Greek pies have something in common: the 'fillo', a special dough composed by very thin pastry sheets. It is a dish that helped feed large families when food was scarce, and indeed many Greek pies call for just a few very basic ingredients that families almost always had on hand: a little flour and olive oil, cheese, some greens one could forage for on a moment's notice. It is the art of creating something fantastic from nearly nothing!
A Plethora of Pies
There are literally hundreds of different types of pies. Some are rectangular, some coiled, some shaped like sticks, and some folded into small triangles. Some are salty, some are sweet. Every Greek region has some form of pie made from local cheese combined, possibly, with local greens. The most famous region for Greek pies is probably the Northwestern mountainous region of Epirus. Epirus has two things going for it: a whole lot of sheep, which produce a wide array of cheeses, and an amazing variety of wild greens and herbs.
Tiropita
Tiropita (cheese pie) is one of the all-time favorite Greek recipes. In Greece every place, every family has a different recipe! Delicious packets of crisp phyllo pastry wrapped around a savory cheese filling.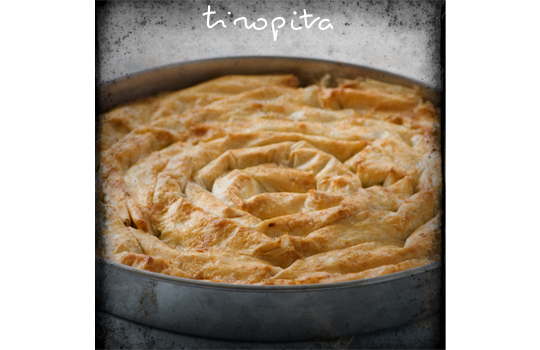 The spiral Cheese Pie from Skopelos
Another famous Greek pie comes from Skopelos, the greenest island in the Aegean. A coiled, baked pie filled with goat cheese…deliciously rich!!
Spanakopita
A delicious pie made with spinach and feta cheese, Spanakopita is a classic Greek favorite that will work as an appetizer, side dish or even a light lunch or dinner.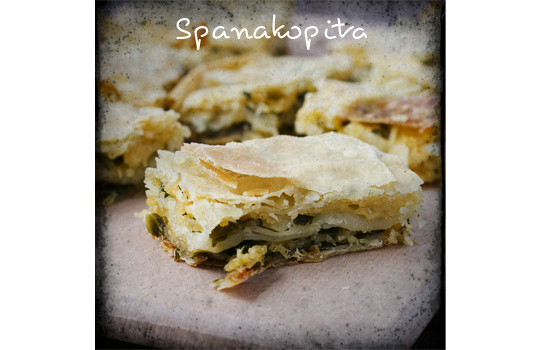 Myzithropitakia
A recipe from the Greek islands! Fresh Cheese and Honey Tart from Santorini! This recipe for small cheese pies (pitakia) drizzled with honey calls for fresh, soft myzithra, a favorite dessert cheese.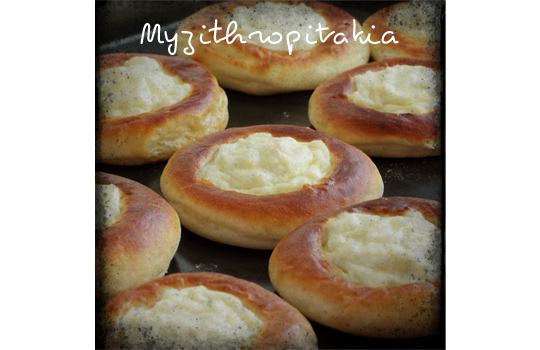 Kreatopita
Kreatopita is a Greek pie with meat! This delicious pie is a specialty of the Ionian island of Corfu. Traditionally it is only made in the Carnival period (Apokries) leading up to Clean Monday, which is the beginning of Lent.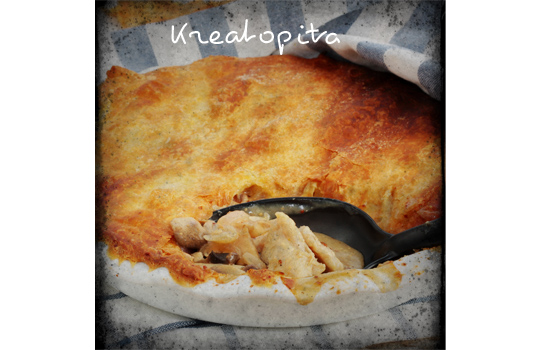 Galatopita (milk pie)
Milk pie is a sweet custard pie made in Northern Greece, a very plain pudding which used to be made with simple, every day ingredients: Milk, eggs and semolina to make the cream and butter. It is similar to galaktompoureko but the mixture is not wrapped in dough.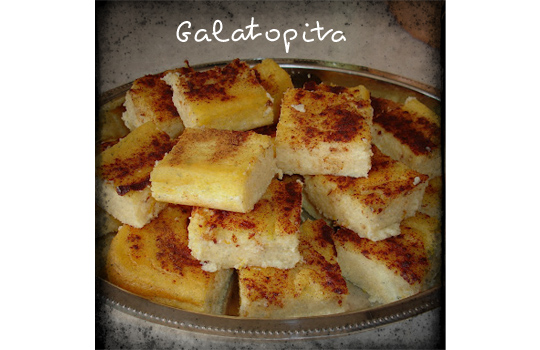 Bougatsa
This pie it is said to originate in Serres, in the Macedonia region of northern Greece, and is especially popular in Thessaloniki. It can be made with a sweet semolina cream or the savory ones or even with feta cheese, minced meat, spinach, potato etc.