When Greeks hear the name Tinos their thoughts are immediately transferred to the Church of Holy Mary in Hora and all the pilgrims that rush from throughout the country ascending the hill leading to the church's entrance on their knees in order to either honour her, ask her for a favour or thank her for having performed a miracle for them.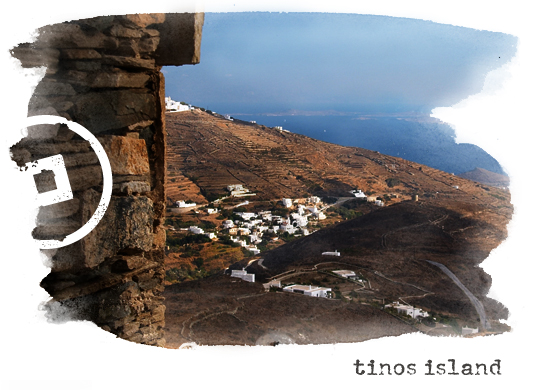 Besides this is the place where the miraculous icon of Holy Mary, according to the church, is housed and people want to see it as they believe it can help them overpass their problems…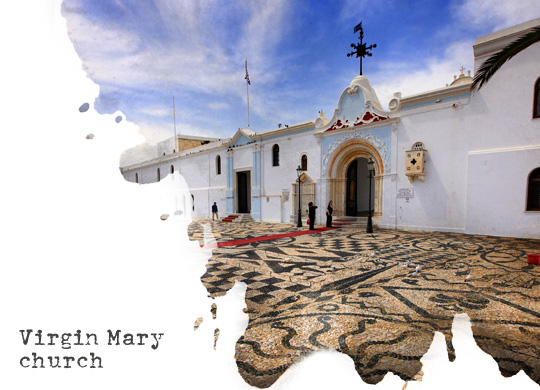 The Holy Icon bears a great history and religious tradition; the Church of Holy Mary was built in the place where the ruins of an old temple of Dionysus and St. John were standing after the revelation of the Holy Icon of the Mother of Christ. The inhabitants of the island were looking for the icon after repeated visions of a nun during the 19th century. The excavations at the first place did not bring to light anything in particular but after many efforts the icon was brought to light and the Church was built there to honour Holy Mary.
Apart from the religious legends and traditions and the popularity of Tinos island as the place for pilgrims, the island has much more than that to offer…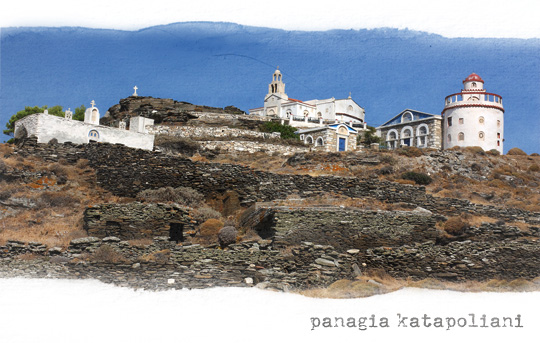 An island dedicated to perfection and unpolluted beauty, Tinos boasts a marvelous tradition in architectural shapes. A mixture of Venetian influences, Orthodox and Catholic lines adorn the older buildings and houses of the island which bear arches, marble cravings and light blue or green colours on their doors and windows.
White and green marble, a principal product of the island, and granite could not but decorate the white washed houses and numerous churches throughout the island.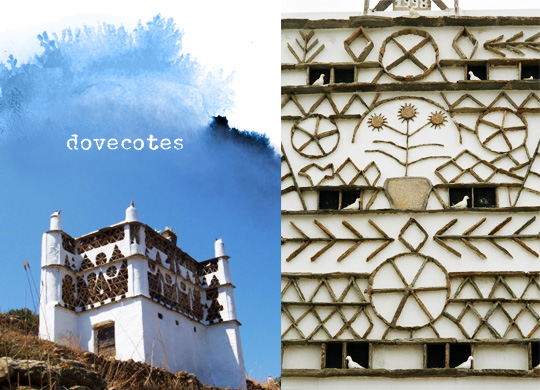 But the most distinctive characteristic of Tinos is its dovecotes existence and variety. Their tradition dates back to the Venetian period when the conquerors started creating dovecotes to attract pigeons for their meat and contribution to the land's fertility.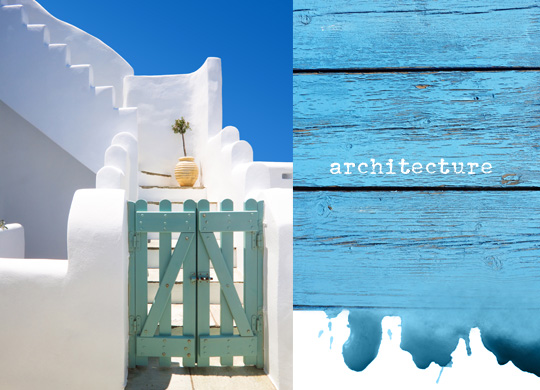 Venetian craftsmen with artistic flair started building dovecotes, mainly in the central and eastern part of the island, in the shape of small buildings decorated with geometrical figures and patterns taken from nature, such as cypress trees. Many dovecotes are saved till nowadays and have influenced the island's architecture at such degree that many contemporary houses are built to simulate a dovecote.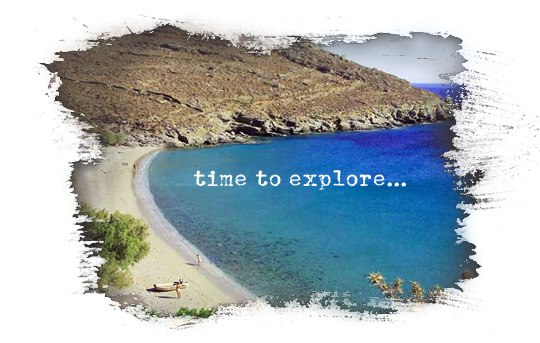 And, of course, no need to talk about the island's beaches and gastronomy…we leave this up to you to explore!