Going Dodecanese: The Rhodes Guide!
Cycladia is introducing Dodecanese Islands with Rhodes' travel guide!

Despite the evidence of the source behind its naming, Cycladia is not only about the Cycladic Islands but a powerful and selective online guide for travelers to appreciate the best and most authentic side of all destinations in Greece.
Having made a great journey through the islands of the Cyclades, CYCLADIA NOW OPENS TO A NEW GROUP OF ISLANDS: DODECANESE!
Our team of experts has decided to take you now to the capital of the Dodecanese, Rhodes Island.
Rhodes is the most a distinguished island, whose important geographical location has contributed to the multiple cultural influences we admire today!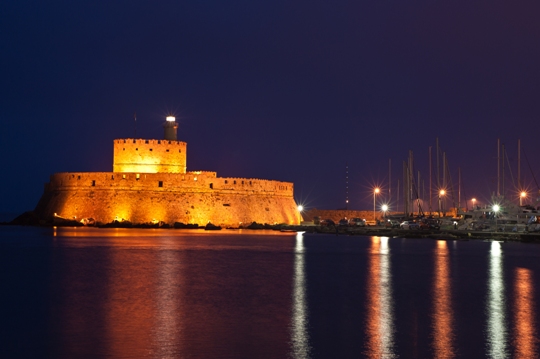 The history & sightseeing of Rhodes
Since the beginning, one can easily understand that Rhodes Island has written numerous pages in history and that is emphasized by featuring one of the Seven Wonders of the World: the world famous Colossus of Rhodes. The ancient monuments you will admire on the island are numberless, but the first thing that will enchant you in Rhodes cannot but be the Old or Medieval Town.
The Old Town is in reality a unique Medieval town, superbly preserved, where you will have unforgettable moments within the alleys of the Castle of the Knights , you will enjoy a meal or drink in the charming bars & restaurants, located within this ancient settlement, and take a walk to the Magisters' Palace that will give a fairytale hint to your holidays.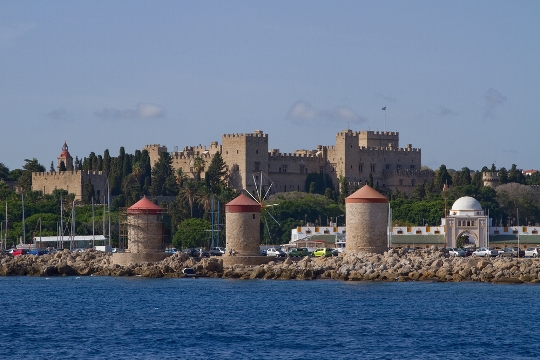 Rhodes Beaches
In this cosmopolitan island, except for touring through the unique sights and admire their historical importance and majesty, you have countless choices for swimming in the magical Aegean Sea, practicing your favorite water sports, or just relax and sunbathe in a tranquil and secluded beach. Whenever you decide to visit the island of Rhodes, there is always something to discover, since it is the 4th largest island in Greece.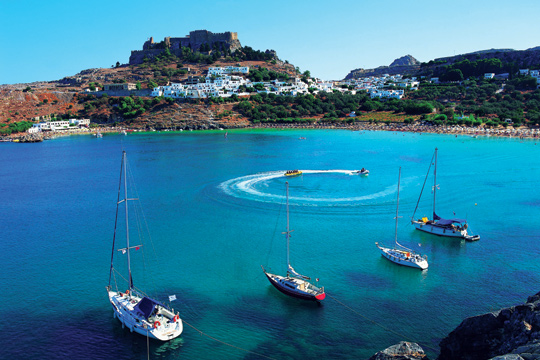 Best places to stay in Rhodes
Counting the choices for the best places to stay in Rhodes is indeed a very difficult task since the island is full of accommodation units offering from plain hotel rooms to luxury apartments and suites. In Cycladia's travel guide for Rhodes Island you will discover that the best hotels are not only gathered, as usually, within the island's capital but they are scattered throughout the island. Besides, Rhodes is an island calling for all different kinds of visitors: it offers unique places for families with quiet and clean beaches, romantic private spots for couples and of course countless entertainment options from bars and clubs to organized beaches for partying until early in the morning!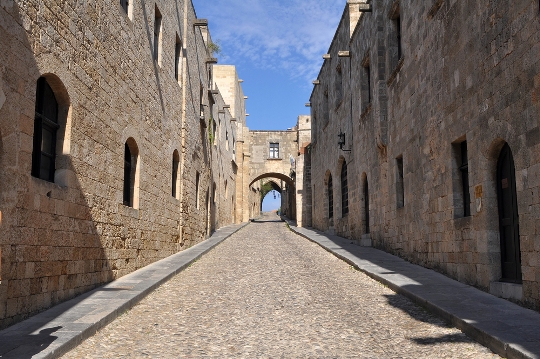 Among Cycladia's accommodation suggestions addressed to all kinds of visitors you will find Cactus Hotel in New Rhodes Town, the Atrium Hotels' scattered throughout the island, Rodos Palace at Ixia and Sheraton Rhodes Resort between New
Rhodes Town and Ialyssos
Follow us to discover the unique secrets of the exceptional Rhodes Island!