As the countdown to Christmas has begun, you may feel overwhelmed with all the things you need to plan for the holidays…So, take a deep breath and get away for the weekend at some of the most exceptional locations of Greece.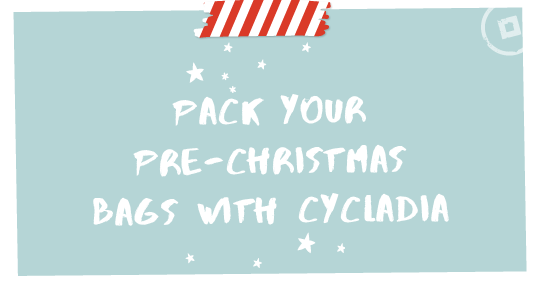 Cycladia has gathered for you 4 of the top fall-winter destinations for 2015 where the lyrics speak for themselves.
1. Monemvasia
These trees cannot settle on lesser skies; these stones cannot settle under foreign footsteps….Yannis Ritsos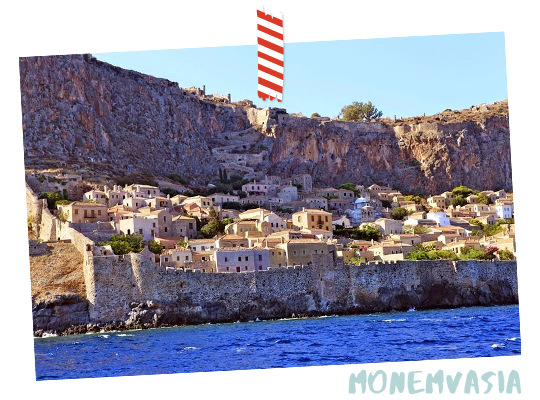 (Image credits: weddingpatkat.wordpress.com)
The castle town of Monemvasia is a place so unique, that takes your breath-away! Situated on the south eastern side of the Peloponnese, Monemvasia is magically carved on the slopes of the rock and welcomes you on a journey back in time. Walk around the paved streets as you pass by the mansions and Byzantine churches, head to the top of the castle and marvel the magnificent view to the sea.
2. Nafpaktos
The universe is sleeping, but deeply, in its black soil…by Georgios Athanas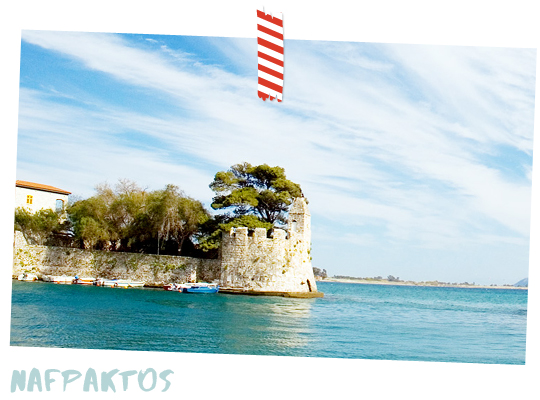 (Image credits: nafpaktos.gr)
Medieval, mystique…Naftpaktos is one of the most picturesque areas in the mainland of Greece. Stroll around the port, visit the beautiful beaches, lose yourself amidst the verdant surroundings and walk your way up to the Venetian castle. Let the charm begin!
3. Galaxidi
…the fate of a maritime state by Vlami Evagelia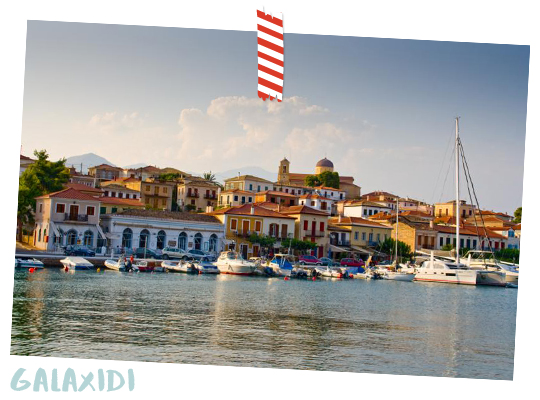 (Image credits: touristorama.com)
Maybe the fate of this maritime state was to flourish through the centuries with its picturesque pride and joy. Follow the cobbled narrow streets around the captains' mansions. Marvel the colorful facades, the fragrant gardens and marble arches. Unravel the past with a visit to the remains of the walls of ancient Ianthi and the church of Agios Nikolaos. Embrace nature with a stroll in Pera Panta and take in the majestic vistas.
4. Nafplio
Joy of night, oh sonorous lights, marvelous evening the colored noise of the city…by Nikos Karouzos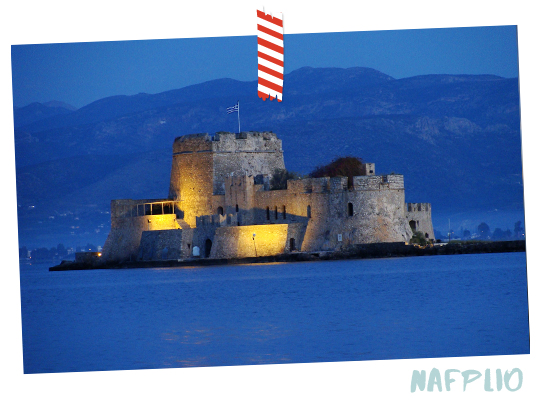 (Image credits: Flickr, Max_Ilias)
Meet the first capital of Greece situated only 2 hours away from Athens. Walk through its charming neighborhoods and discover some elegant Venetian houses and neoclassical mansions forgotten by time. Stroll along the seafront promenade, watch the sun set over the sea and hang out with your beloved ones at the town's central square.
Pick the city that matches your preferences, pack your bags and get ready for the most relaxing pre-Christmas getaway.
Just hurry up as it's beginning to look a lot like Christmas in Greece!