When you arrive on the island of Skiathos you will immediately be amazed by the Aegean light and the so mesmerizing contrasts of the main town!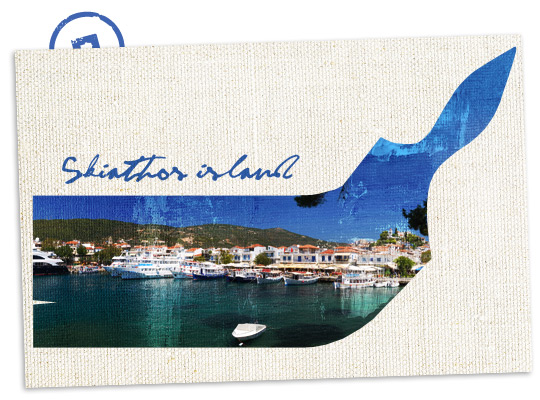 Tales from a Greek Island
One of Greece's most beautiful summer getaways, Skiathos, it is no coincidence that it gave birth to the great Greek writer, Alexandros Papadiamantis. One of his most famous literary works is "Tales from a Greek Island" and something makes us strongly believe that he is referring to his birth place… Skiathos!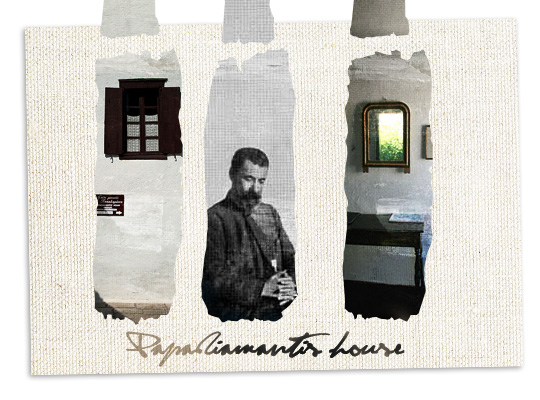 Skiathos Famous Beaches
A jewel in Sporades, Skiathos is the absolute beach island of the complex. More than 35 beaches are waiting for you to discover your own beach paradise. The crystal blue waters of Skiathos await to allure you in new adventures. Koukounaries beach is the largest and most popular, Lalaria is a unique coast with white rocks, caves and clear blue waters that will just take your breath away.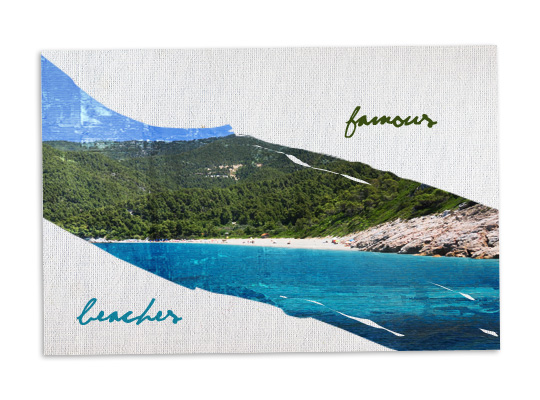 Skiathos Hidden Secrets
The description of Skiathos' coasts cannot be limited to its popular beaches… Skiathos is a destination full of hidden coves and secluded havens with azure waters that will be your summer secret!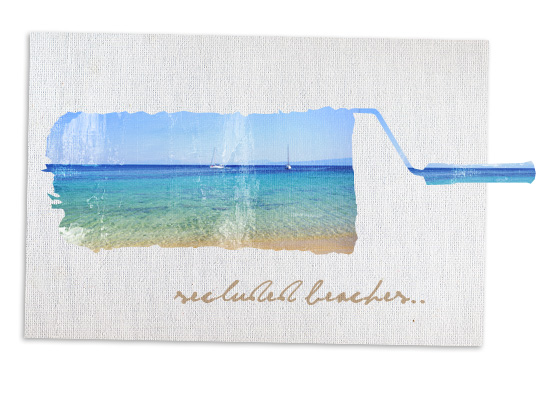 "Mamma Mia" in Skiathos
Sporades won the ticket for the "Mamma Mia" movie premiere. That is why most of the movie scenes were shot on Skopelos and Skiathos islands. Meryl Streep & Pierce Brosnan team gets "blinded" by the pristine beauty of Sporades islands and create the perfect scene for a successful Hollywood production. What could possibly make you believe that you cannot create here your perfect holiday experience?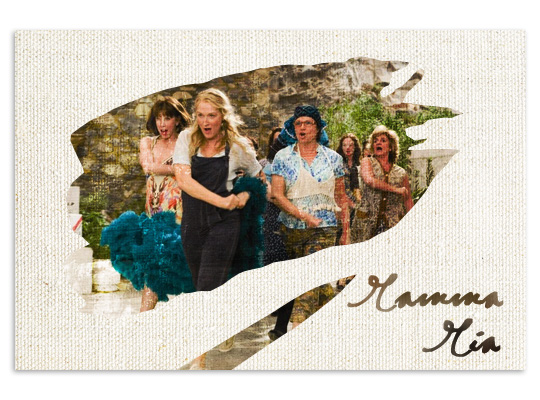 Meet Sporades Islands via Cycladia Guide… Discover Skiathos
So…don't waste any more time! Boats are leaving from Volos, Agios Konstantinos & Thessaloniki Ports but you can also take the shortcut and catch a flight from Athens or many European cities.
Cycladia accommodation suggestion: