Syros stands proudly in the centre of the Cyclades complex. For many, this unique island, the capital of the Cyclades, embodies what real Greece is: authentic, fascinating, contemporary, beautiful.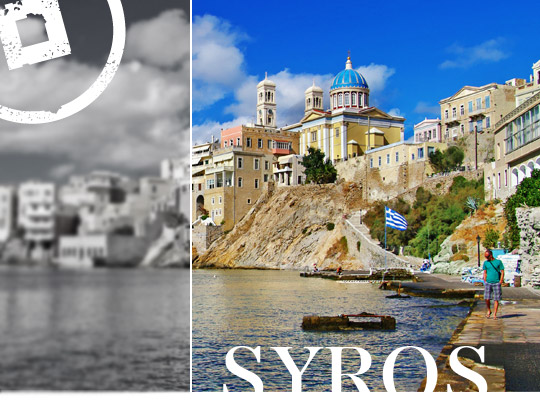 Syros will win a place in your mind and your heart from the first moment you enter its port; one of the most beautiful ports of the Mediterranean. But the mainland will also mesmerize you. From the island's capital, Ermoupoli and its cosmopolitan aura, to the rocky traditional villages where authenticity and charm prevail.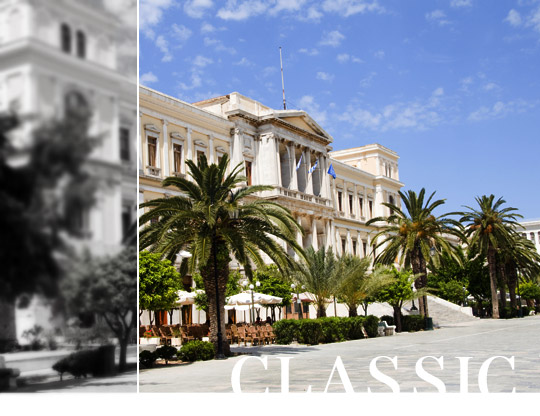 This island is for the discerning ones. For the ones who want to admire the unconventional combination of Venetian and Neoclassical buildings or pass by narrow rocky streets that lead through astonishing landscapes of caves and undiscovered beaches, for those seeking to experience gastronomic delicacies and wish to spoil themselves into luxurious resorts.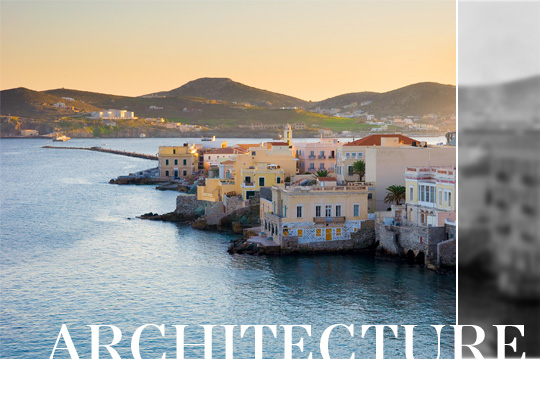 Syros was the muse of one of the most prominent and famous traditional Greek composers, Markos Vamvakaris. Fragkosyriani, inspired and dedicated to the island's beauties, is a song you will most probably hear in most places, either you are enjoying fresh fish in a local tavern or you are exploring one of the island's virgin beaches. Dare to follow its lyrics and visit Galissa and Dellagracia!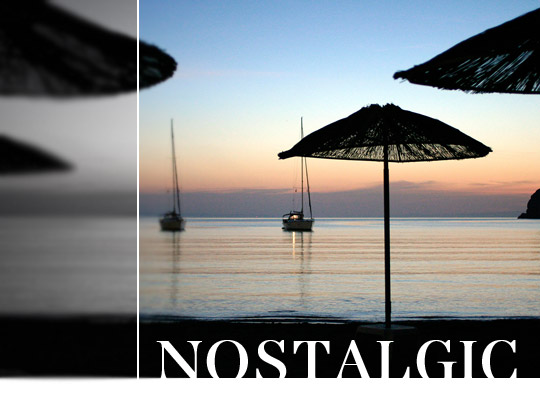 So, should you find yourselves this summer in Syros
DO:
• Visit the famous Town Hall, at Miaouli square, a pure example of the 19th century architecture and walk on its marble hanging ladder that leads you to the local government's meeting room and the Museum.
• Visit Ano Siros and enjoy the view of Ermoupolis and the port.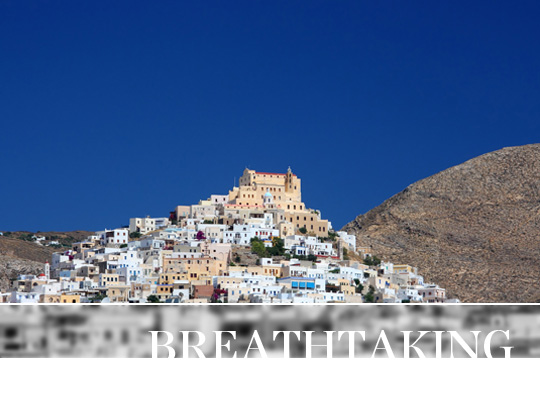 • Try chalvadopita, a local delicacy that will awaken your senses.
• Walk around the narrow streets and talk to the warm and welcoming locals.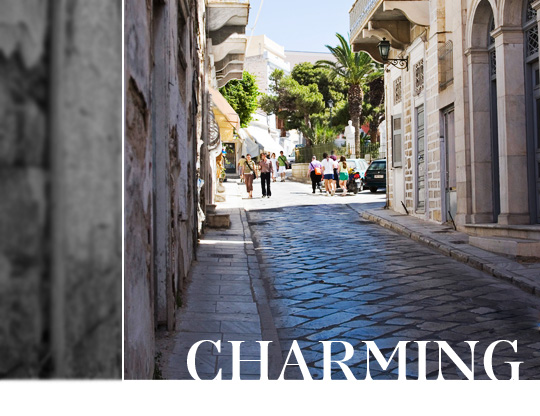 • Stay up until the early hours in one of the island's popular bars.
• Try to dance in the rhythm of Fragkosyriani.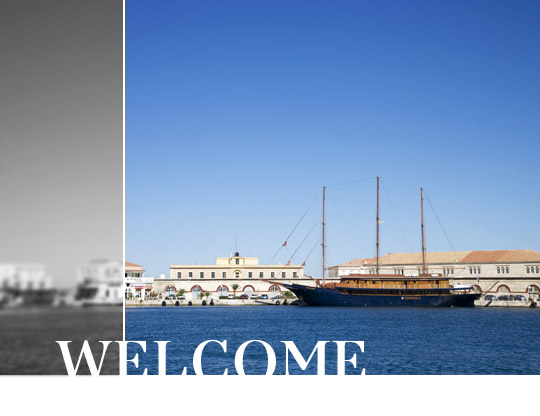 Do visit Syros even for just a short stopover!