Emerging from the lacy coast of the Saronic Gulf, the Athenian Riviera is about to make its entry into the top list of the best Riviera destinations in Europe. The G Design Studio team saw an opportunity to further promote Hellenic tourism by adopting the notion of destination branding to the most cosmopolitan triangle in Greece, reaching from the Acropolis to Sounio and the temple of Aphaia in Aegina.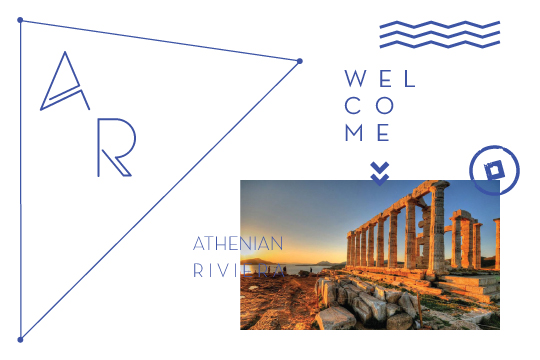 Originally the word Riviera meant coastline in the Italian language but it was later extended to designate a cosmopolitan stripe of coastline offering spectacular beaches, exhilarating leisure activities and breadths of culture, characteristics that well describe the areas of Vouliagmeni, Glyfada, Palaio Faliro and Sounio.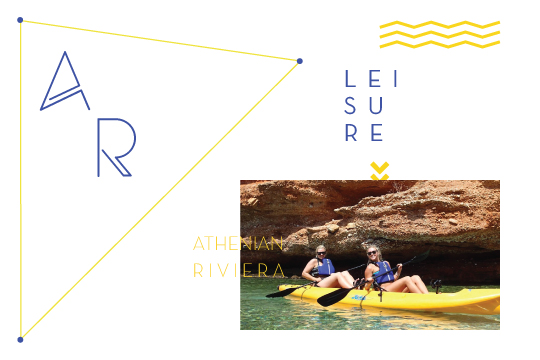 With the stunningly beautiful beaches of Vouliagmeni and Sounio, the designer shops and effervescent night life of Glyfada and Palaio Faliro as well as the close proximity to the best sites and attractions of the city, including the Acropolis, the cosmopolitan triangle of Greece is about to become the ultimate holiday destination in Europe for leisure travelers, sports fanatics, families, couples and business travelers alike.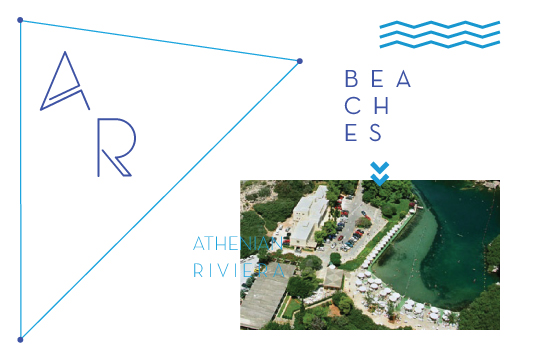 The Athenian Riviera stretches out to some of the most prominent destinations of Athens filled with high-end accommodation options and state of the art conference facilities, sports activities and water sports services, athletic stadiums, cinema complexes, fine dining restaurants, cafes, bars, beach clubs and abundance of leisure choices at the newly developed Floisvos Marina. Its close proximity to the port of Piraeus as well as the International Airport of Athens allows travelers to easily reach their destination or embark on an island hoping adventure in no time.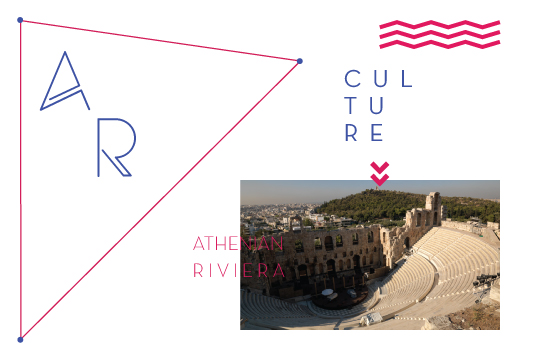 So, either you are in search for the perfect destination for your business travels, for romantic escapes, short vacations, cultural expeditions or athletic ventures, the Athenian Riviera is the place to be.
The Athenian Riviera has been pinpointed on the map, experience the splendor of the Cosmopolitan Triangle of Greece!