Woven into our society for hundreds of years, the Christmas colour theme of red & green has never been questioned, just simply adopted, from the Garden of Eden and the Paradise tree with green symbolizing life, rebirth, nature and relaxation versus red inspiring desire and passion.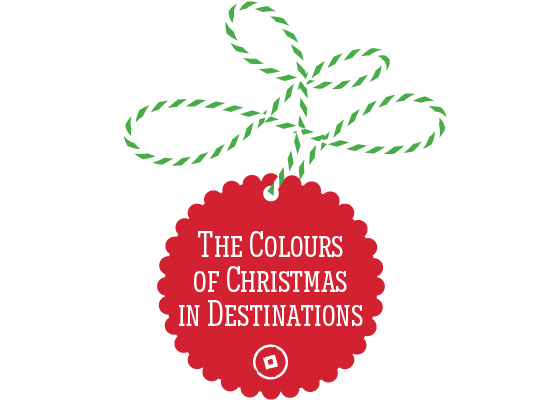 Cycladia has converted for you the colours of Christmas into destinations, red for passionate Christmas holidays and green for relaxing mountainscapes.
So pick your Christmas colour and get ready for the most thematic holiday getaway:
Red for Passion – Passionate Christmas Cityscapes
Athens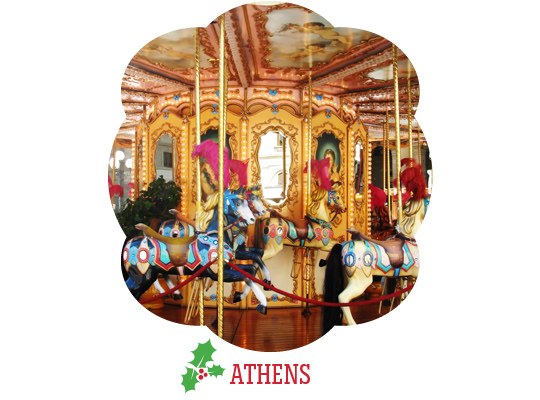 In its holiday gown Athens welcomes you to celebrate Christmas with numerous thematic parks such as the Santa Claus Kingdom and the Christmas factory of Technopolis, dazzling decorations, free concerts in Syntagma square and festive specials in the streets of Ermou, Monastiraki and Kolonaki.
Thessaloniki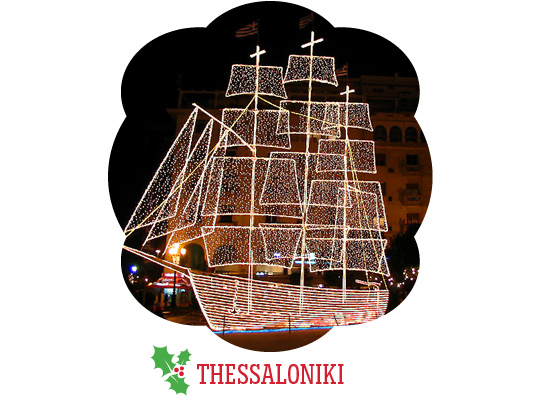 Aristotelous square is being transformed into the ultimate Christmas village while an amazing Christmas park is being set in Thessaloniki's International Exhibition Centre as the streets of Tsimiski, Mitropoleos and Ermou are filled with festive lights and cheers.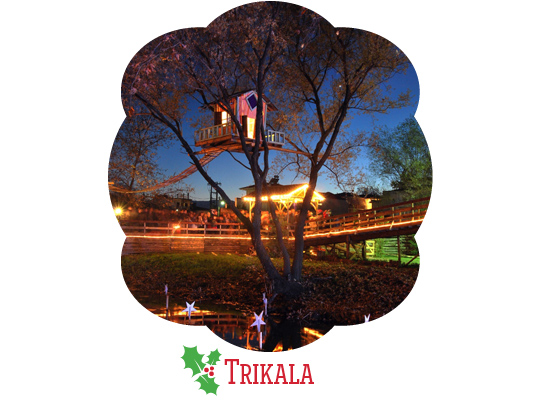 Other thematic parks worth visiting this Christmas are the Fairyland of Halkidiki, the Mill of the Elves at Trikala, the Dream City of Drama, the Christmas Forest of Veria, the Christmas Fairyland of Edessa and the Santa Claus Park of Nafplio.
Green for Relaxation – Relaxing Christmas Escapades
Karpenisi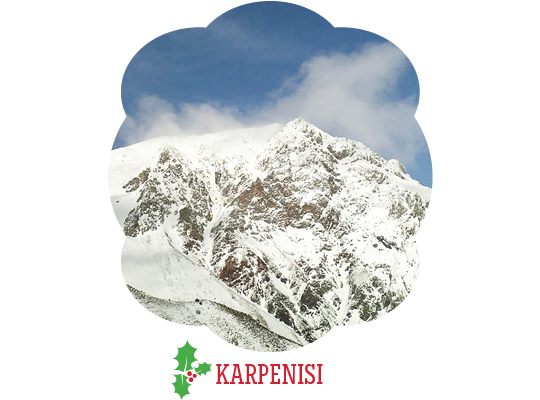 Immerse in the placid ambiance of Karpenisi, visit the central square and let the Christmas spirit awake your inner child before you get your ski on at the ski centre of Velouchi.
Kaimaktsalan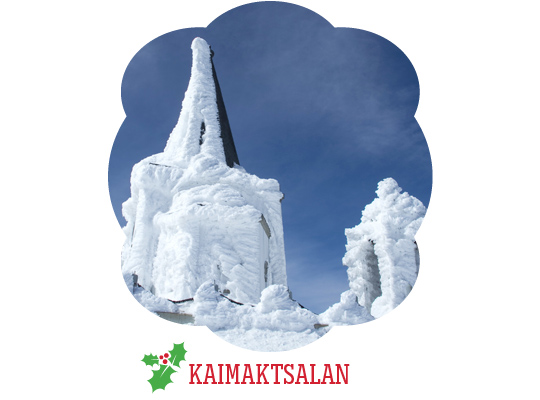 Wake into a dream state at the fairylike village of Agios Athanasios and submerge in idyllic relaxation.
Arachova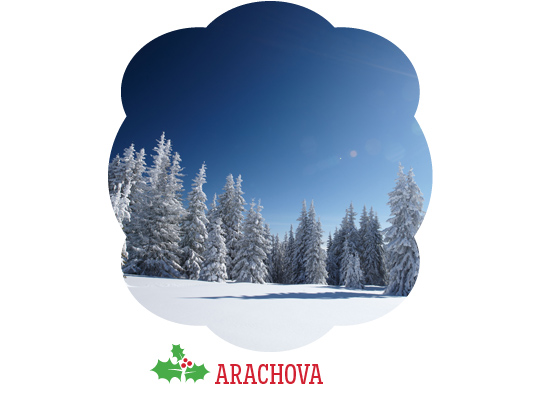 Unwind in the mystique ambience of Arachova, relish mouthwatering specialties and plunge in the peaceful tranquillity of your surroundings.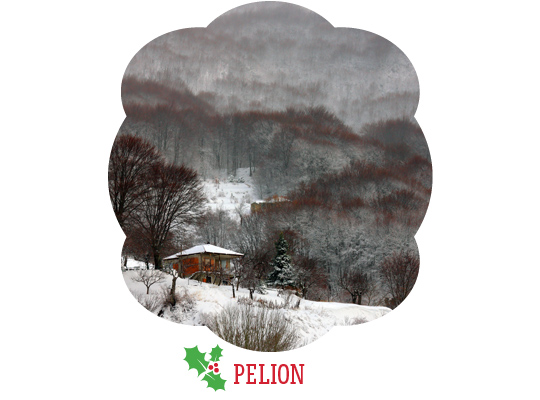 Let your dreams unfold in the enchanting aura of the mountainside, visit the ski centre of Agriolefkes and stroll through the quaint villages of Makrinitsa, Portaria and Tsagarada.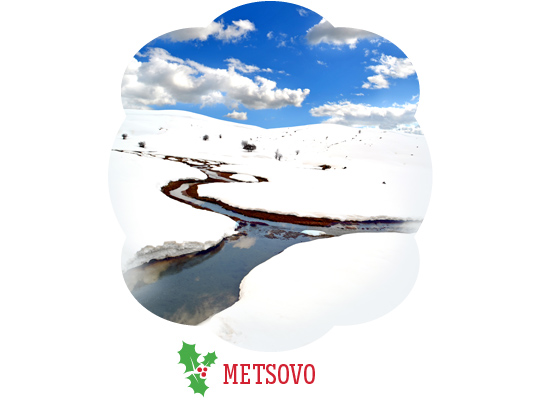 For further relaxation, ski adventures and warm memories sprinkled with snow you can also visit the town of Kalavrita, the villages of Elati & Pertouli, the scenic town of Metsovo, the rock towers of Meteora, the striking landscape of Monemvasia and embrace the natural tranquillity of Lake Plastira.
Green or Red, Cycladia wishes you a Christmas filled with colourful memories, warmth and calm moments!