Crete…a diversified land of myths, traditions and extraordinary beauties!
With a total extend of approximately 8.336 km2 and a length of about 260km (from its easternmost to the westernmost part) Crete is by far the largest island in Greece, so large and rich that we sometimes forget it IS indeed an island.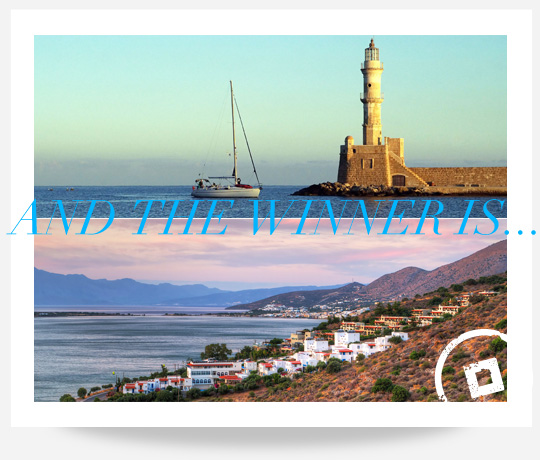 The two edges of Crete, Chania and Lasithi, roughly seem to belong to the same island, not to say to the same part of Greece. But they both have a few principal things in common: hospitality, tradition and gastronomy!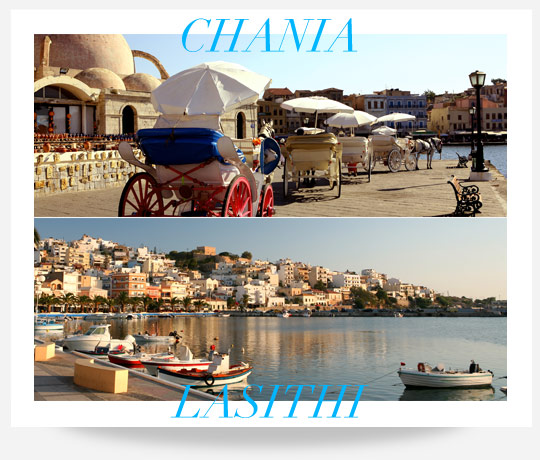 Chania is the westernmost part of Crete and it boasts one main capital, the homonymous and largest city in the prefecture. Venetic influences, stone paved alleys, cosy traditional taverns and bars scattered among the remnants of the old residential part of the city, right next to the Venetian old port, allure any human being that comes to visit…and it is indeed a remarkable quest as after the visit, one feels bound to return again and again; something like the Sirens of Odyssey.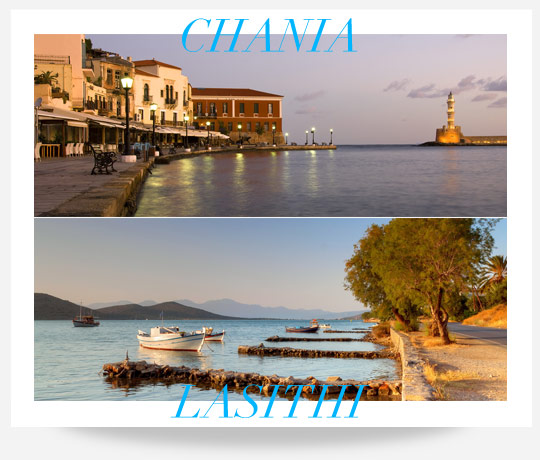 The wider Chania area is composed by diversified beaches, organized or secluded, pebbled or sandy, vast or small coves, popular resorts, traditional villages, imposing gorges (almost 17 only in Chania!)… and not to mention the wild Sfakia area with its imposing charm.
The multi-coloured & multidimensional Chania has one single goal: you just can't help falling in love with it!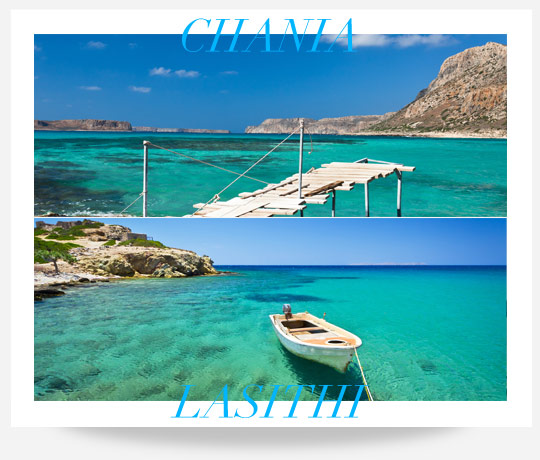 Lasithi is the other edge of Crete boasting not only one but three main towns: Agios Nikolaos, Sitia and Ierapetra. Lasithi is what we would easily call: the wild, wild east!
Hosting the cosmopolitan Elounda, the picturesque Agios Nikolaos Town, the tropical Palm Forest of Vai, the exotic islet of Chrisi (or Gaidouronisi) in the north, the huge mountain volumes of the eastern part, Lasithi could not but have been the birthplace of Zeus…that's true.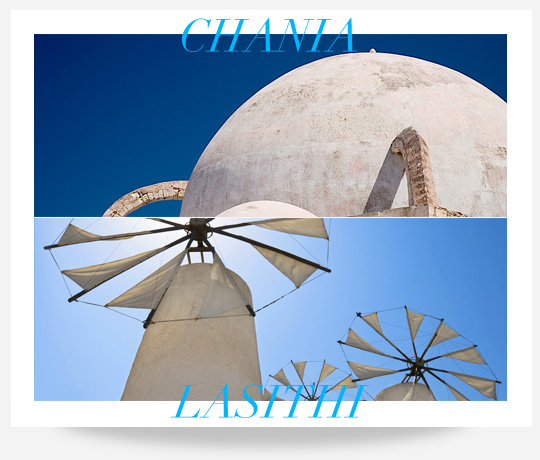 Tourism friendly but un-crowed, beautiful but wild, melancholic but vivid, Lasithi is actually the definition of a road trip itself as the places of interest are scattered throughout its large extend urging you to get on the road from day one.
Cosmopolitan & virgin at the same time, Lasithi also has one single goal: make you want more!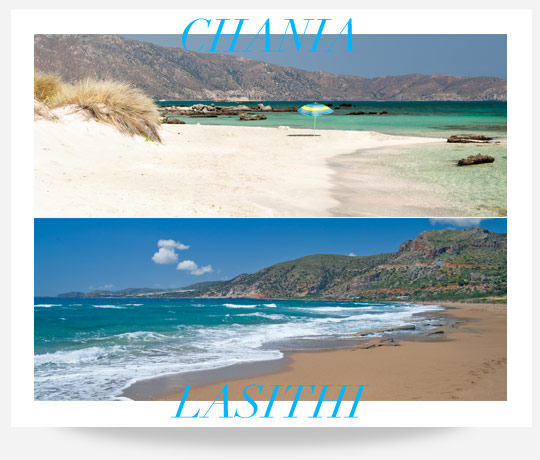 The two faces of the same island…Chania or Lasithi???
For us it is a strong dilemma…we leave it up!
Waiting for your votes here!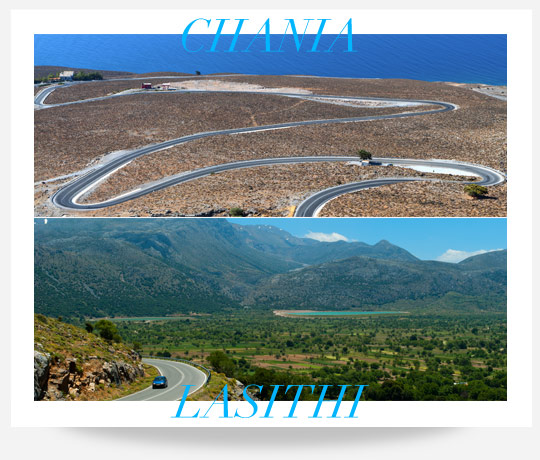 Explore Chania and Lasithi based in some of the most exceptional accommodation units in the area:
Avra Imperial a resort at Kolimbari, Chania
The Private Sanctuary of Daios Cove, Lasithi
Top-notch Suites and Villas in Elounda Gulf Villas & Suites, Elounda, Lasithi