Winter getaway to the enchanting Pelion
The mountain of Pelion is considered to be one of the finest in Greece and amongst the most attractive mountain destinations due to its natural beauty.
Pelion is chosen by thousands of visitors from all over the world each year for their winter holidays. Luxurious mansion houses, situated at the most stunning spots, cater for all visitors' needs.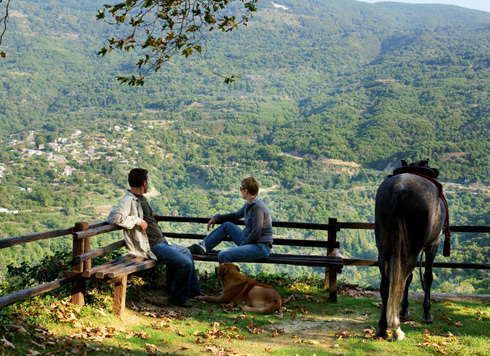 Whether you are planning your winter holidays, or just a weekend getaway, Pelion is the ideal destination. A break from the noisy city life for a carefree trip to the mountain is not merely a need, but an inner desire difficult to resist.
Accommodation in Pinakates
Among the distinctive mansion houses that stand out in the village of Pinakates is the Sakali Mansion, a traditional guesthouse of incomparable aesthetic style and elegance.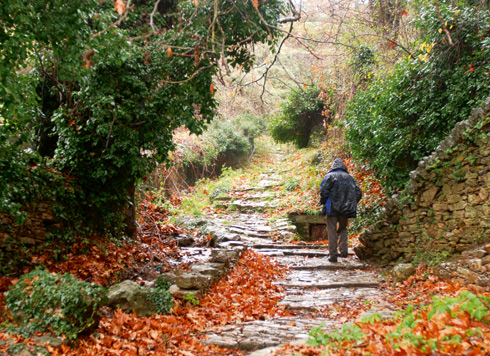 Built faithfully according to the region's architectural style, defined by the use of stone and wood, Sakali Mansion has recently upgraded its facilities and services, in order to provide luxurious accommodation of high standards for families and groups of friends seeking for a warm, hospitable and homely atmosphere for their stay.
Winter at Pelion makes everything look wonderful. Traditional stone-built houses, small footbridges, narrow alleys, byzantine churches and monasteries, all covered by a white sheet of snow resulting in a charming and imposing landscape.
Relaxing yet luxury stay in Tsagkarada
Another beautiful village in the mountain of Pelion is Tsagarada.
Attractive bridges astride the fountains that appear through the dense vegetation and the streams. Τhe chestnut composes the Tsagkarada's landscape, which in Slavic means "beautiful goddess".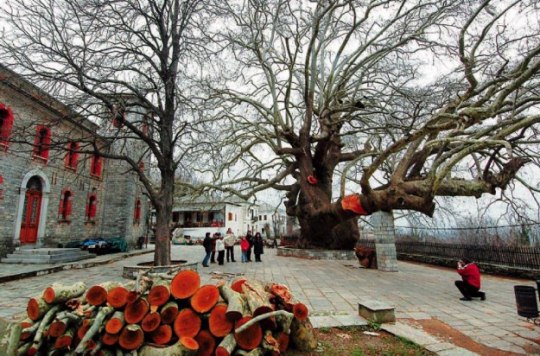 Tradition meets elegance in The 12 Months Luxury Resort, a 5 star establishment situated in Tsagarada village. The resort offers excellent services and comfortable suites for families or couples. For social hang-outs, a Cellar and Cigar lounge bar is presented to provide elegant moments with a wide variety of spirits and cigars.