We are now back with 7 more remarkable destinations for your villa holidays in Greece. Ready to check them out?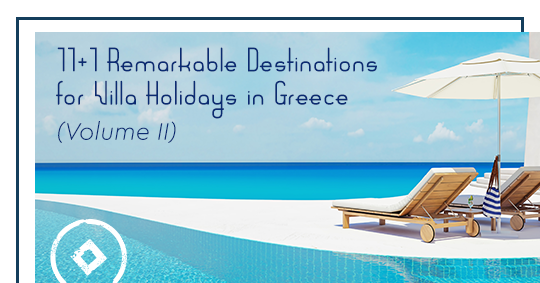 6. Atrium Prestige in Rhodes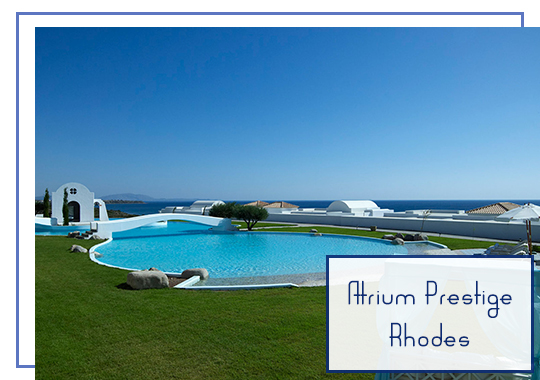 Landing to the island of the Knights, of Grand Masters and Palaces we invite you to indulge at the majestic seafront setting of Atrium Prestige in Rhodes situated on the sun kissed beach of Lachania. Prepare for a holiday beyond imaginable at one of the most exceptional villas in Greece with private pool and indulge with the wide array of world class facilities and services offered by the hotel.
See more here: www.atriumprestige.gr
7. Atrium Palace in Rhodes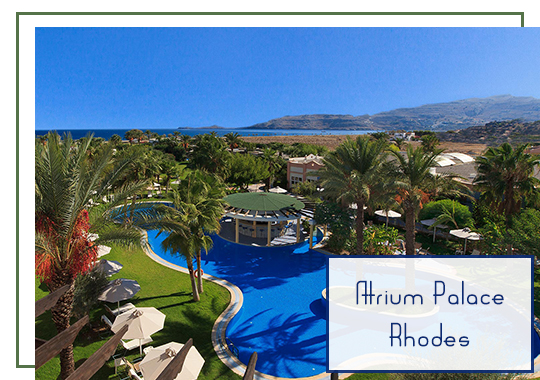 Escape in an exceptional beach resort on Lindos Bay blending Italian design with Greek warmth. Cocoon in a haven of luxury and refinement amidst the palm trees and gaze at the emerald blue of Kalathos Bay. Experience wellness, dining, pleasure and leisure like never before!
See more here: www.atrium.gr
8. Eagles Villas in Halkidiki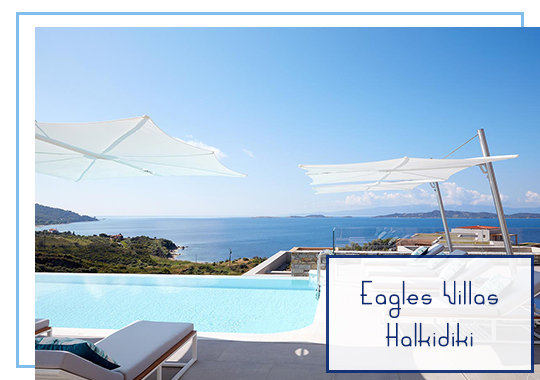 Enjoy your holidays at some of the most startling luxury villas in Greece, set amidst the fragrant Mediterranean gardens and the shimmering sea of Halkidiki. Unwind in a haven of luxury and experience the calm and privacy you've been longing, all in the majestic environs of your villa. If you wish to expand your options for dining, leisure, wellness and adventure, the villas' sister property Eagles Palace hotel situated nearby will certainly cover all your whims and wishes.
See more here: www.eaglesvillas.gr
9. Byblos Villas in Thassos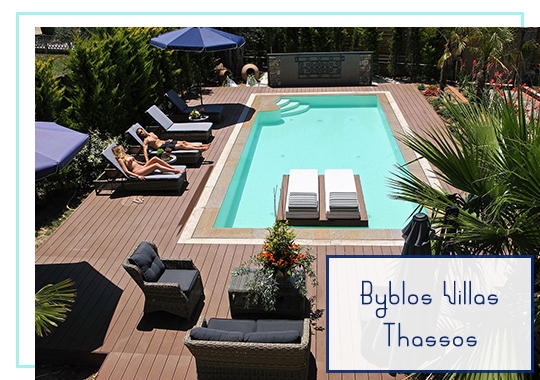 Changing the notion of luxury villas to rent in Greece, Byblos Villas offer a dreamy home away from home for the holidays. A heritage manor evoking the charm and glamour of the past while offering all comforts and conveniences of the modern era. Step on the grounds of history and experience life like back in the day with contemporary luxuries and world-class concierge.
See more here: www.byblosvilla.com
10. Conte Marino in Crete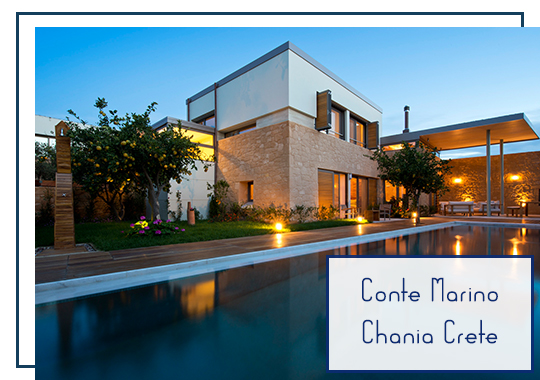 Now, let's head to a world of refined luxury, unrivalled beauty and privacy, the world of Conte Marino in the picturesque village of Kontomari in Chania, Crete. Three exquisite villas of exceptional design envisioned by the prominent architects Aristomenis & George Varoudakis. Let your senses swirl in the pacifying environs enveloping this beautiful villa complex and relax in view of the olive groves, the Cretan hills and the White Mountains. The stone, the glass, metal, wood and marble along with the high quality furnishings and advance technological comforts provide a haven of relaxation beyond comparison.
See more here: www.contemarinovillas.com
11. Grand Resort Lagonissi in Athens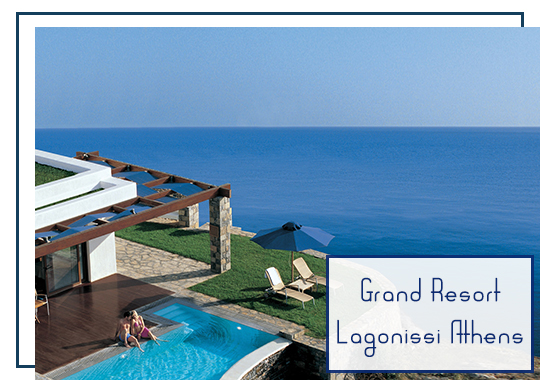 Grand Resort Lagonissi on the Athenian Riviera offers an amazing range of luxury villas in Greece lifting luxury to new heights. Swim in the crystalline waters of the pools or the private beach, relish exceptional gourmet proposals at the numerous restaurants and bars, celebrate any occasion to the fullest or simply relax with family and friends in the most enchanting of settings whilst enjoying your privacy and calm.
See more here: www.lagonissiresort.gr
12. Bright Blue Villas in Greece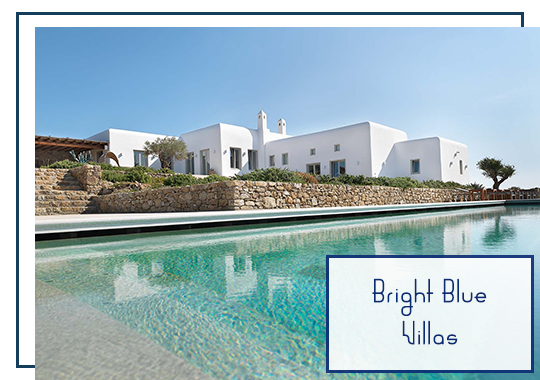 Last but not least, we introduce you to one of the finest collections of
stunning luxury villas to rent in Greece. Set in the most enviable locations in the dreamy Greek islands and the Peloponnese, the Bright Blue Villas welcome travelers to experience life in Greece through a holiday ethos that evokes the senses. Get ready to surrender to the pleasures of luxury living with exemplary concierge services, treat your taste buds to the most mouth-watering culinary revelations, set off on wondrous adventures, explore the local art and culture and test your skills in an array of sports and fun-filled activities that will lift your spirit high.
See more here: www.brightbluevillas.com
Summer is on, are you ready for your luxury villa holidays in Greece?