Greece is a country worth exploring from side to side. Through its mountains and plains, gorges and rivers, through its sun kissed shores and the open seas.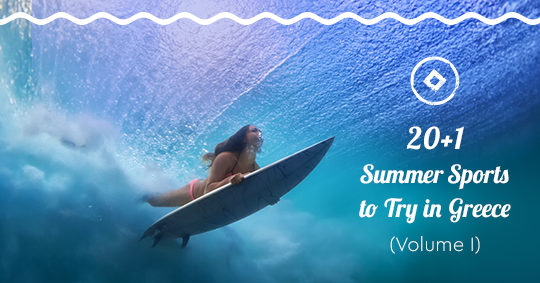 This summer let's enjoy the sun with the 20+1 best summer sports to try in Greece.
1. Sailing
To begin with, let the gentle sea breeze of the morning and the strong winds of the afternoon sail you to the most astonishing islands of Greece. Rent a boat or a yacht and sail the Aegean, the Ionian, the Libyan and the Mediterranean Sea.
2. Snorkeling
Snorkel your way along the golden coasts, the reefs, the sea caves and the rich sea bed of the Greek islands. Discover the forgotten shipwrecks, the hidden treasures or maybe even the long lost Atlantis.
3. Scuba Diving
Dive even further down the sea bed of the Greek seas, explore the abundance of sea life and underwater troves well hidden from the world with the help of trained professionals from the scuba centers and Padi centers scattered throughout the country.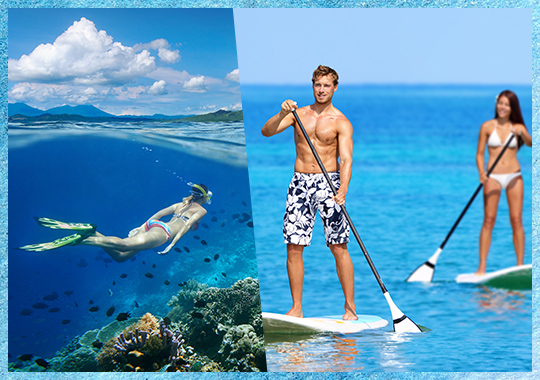 4. Jet-Skiing
If you are feeling wild, get ready to jet-ski and feel refreshed, just like riding a motorcycle but on water!
5. Windsurfing
It might seem difficult but it usually gets only a few hours of training to get the hang of it and then you get to glide on the water.
6. Kitesurfing
Use a kite and a board to move across the water. A very popular water sport especially in the islands of Paros, Naxos, Lefkada, Rhodes and Corfu.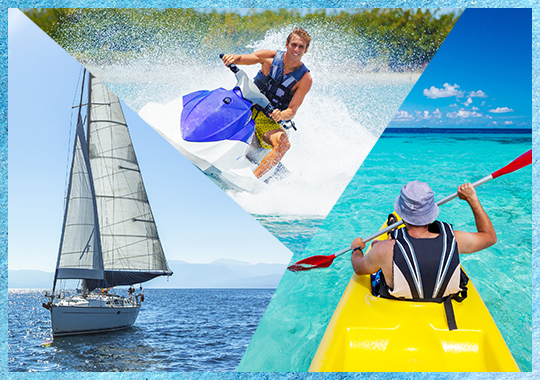 7. Stand-Up-Paddling
Can you keep you balance because it is not as easy as it looks! It takes patience and skill to stand up and paddle on the water but it's really fun to do so.
8. Waterskiing
With one or two skis, anyone over the age of 5 can be trained to ski on the water. Get ready to ski your way on the surface of the azure.
9. Sea Kayaking
Explore the sea caves and remote beaches of any island you choose to visit with the help of your friends or family on a kayak. All you have to do is keep the pace.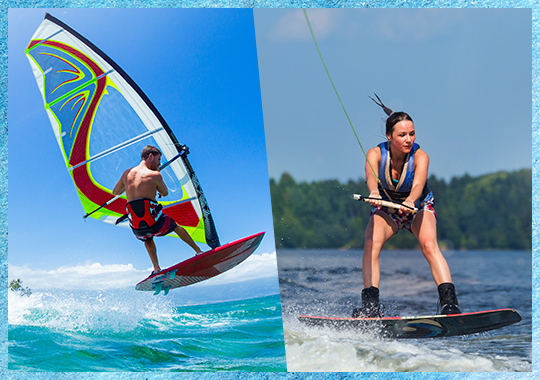 10. Wakeboarding
Are you ready for a big thrill, then wake boarding is the sport for you! Hire a professional to teach you the essentials and then try to handle the board on the surface of the sea on your own.
You have now discovered 10 of the best summer sports to try in Greece. Stay tuned as there are 10+1 more to follow and get ready to embrace the summer in all of it glory!