Under the Byzantines, the French, the British and the Venetian rulers, the island of Corfu has shaped its character, its architecture, culture, language and local cuisine. A mouth-watering cuisine greatly based on the Mediterranean gastronomy and greatly inspired by the textures, flavors and aromas of its conquerors.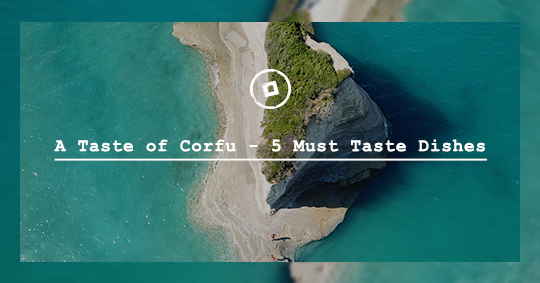 There are many dishes of the Corfiot gastronomy that stand out but we will only focus on its 5 most popular dishes, so let's begin…
Pastitsada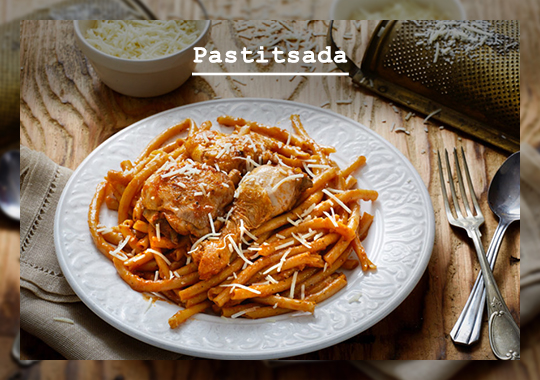 One of the most legendary dishes of Corfu especially cooked during celebrations and holidays. This exceptional dish is made of rooster or veal cooked with spices such as cinnamon, bay leaf and nutmeg, onion, garlic and red wine, fresh tomatoes, tomato paste and a pinch of sugar and of course traditional macaroni. The dish is served with shredded kefalotyri cheese.
Sofrito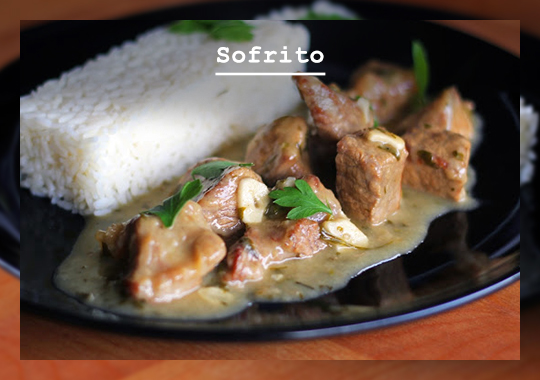 Along with pastitsada, Sofrito is another favorite dish on the island. Slices of veal are dipped in flower, fried and then seasoned with garlic and parsley, olive oil and white vinegar. The veal is served with potatoes, rice or even fava.
Bourdeto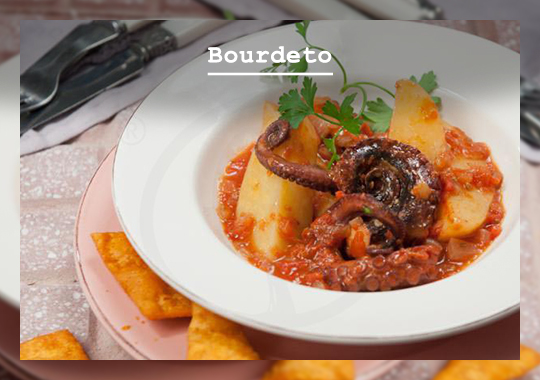 This is a special dish for fish lovers as it is prepared with fresh fish such as cod, grouper, skate or smaller fish with sautéed onion, hot red pepper, tomato sauce and lemon juice.
Pastitsio Dolce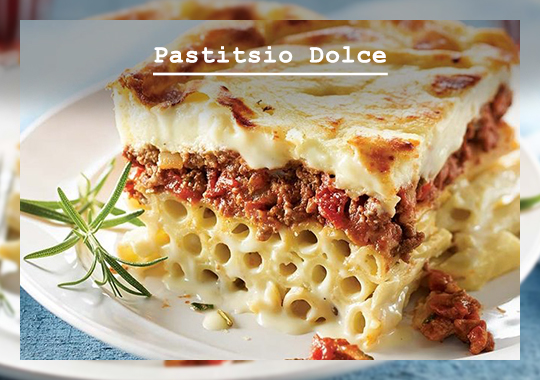 This is a traditional Greek recipe with a twist from Venice. It is actually a lasagna dish filled with pre-cooked meats such as veal, chicken, pork, ham, sausage or any meat you may think of, boiled eggs, cloves, cinnamon and white wine. Before placed in the oven the pan is sprinkled with grated cheese and dill.
Sykomaida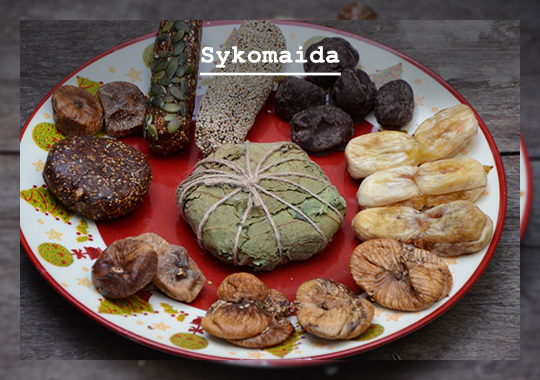 Sykomaida is a traditional treat made of dried figs, grape must, mastiha or ouzo, walnuts, chopped almonds and black pepper. It is actually a fig paste shaped into a patty and wrapped in walnut leaves.
Have we whet your appetite yet? If not, stay tuned as we head to the island of Zante for some of the most original flavors of the emerald Ionian islands.