Spring is the best season to visit Athens! Why not combine your stay with a unique dining experience with breathtaking views?
Athens offers a great array of fine dining restaurants, bistros and taverns serving everything from traditional Greek cuisine to international gourmet proposals at some of the most enchanting locations of the city.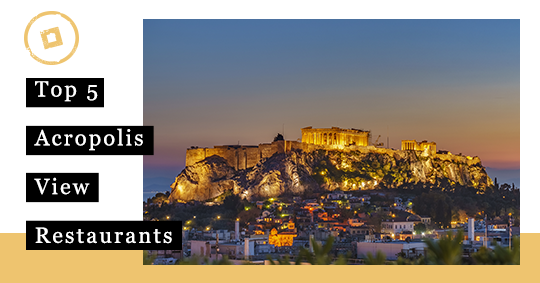 You may savor fresh fish by the sea or fine dining inspirations by the pool, pizza and pasta in the stylish air-conditioned interiors of an Italian trattoria or an American casual dining joint or tantalize your palates with refined Mediterranean flavors under the open sky. No matter what your dining choice may be there is also another thing to consider…the view. What about the Acropolis, the Parthenon and the Ancient Agora? Wouldn't that be a treat?
Let's discover the top 5 Acropolis-view restaurants to enjoy your meal while in Athens.
1. Tudor Hall @King George Hotel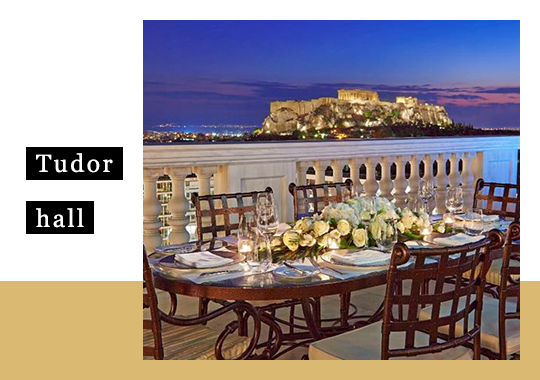 The King George hotel welcomes you to savor the most authentic Greek seasonal dishes with a modern twist at the Tudor Hall Restaurant while gazing at the miraculous vistas to the Acropolis.
Hours of operation:
Breakfast 06:30 – 11:00 | Lunch 13:00 – 18:00 | Dinner 18:00 – 00:15 (last order)
More information: www.kinggeorgepalace.com
2. Art Lounge @New Hotel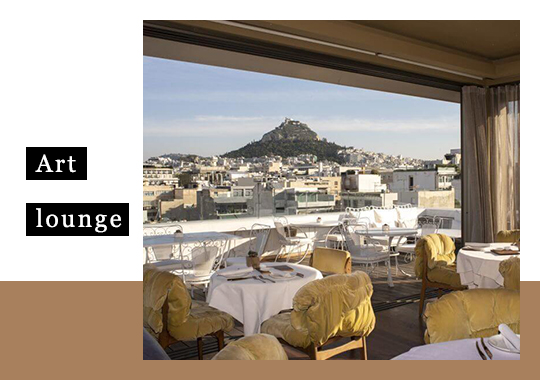 The Art Lounge Rooftop bar-restaurant of New Hotel bridges together the most outstanding dining proposals with an iconic favela setting adorned with fine art and incredible views to the Acropolis.
Hours of operation:
Daily: 18:00-until midnight| Weekends: 12:00-until midnight
More information: www.yeshotels.gr
3. 360 Cocktail Bar @Monastiraki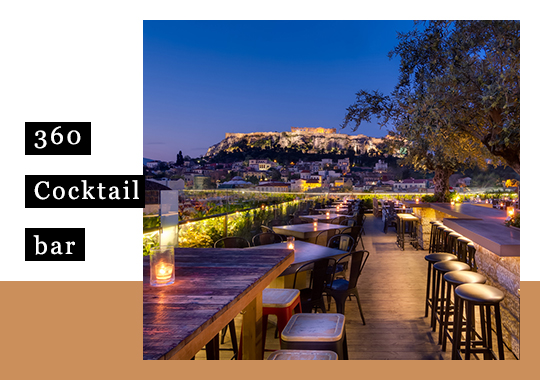 Offering a 360 view over the Acropolis and the center of Athens, the 360 Cocktail Bar has become the ultimate hub for casual dining and cocktails in the heart of Athens.
Hours of operation:
Daily: 09:00-03:00| Weekends: 09:00-04:00
More information: www.three-sixty.gr
4.Orizontes Restaurant @Lycabettus Hill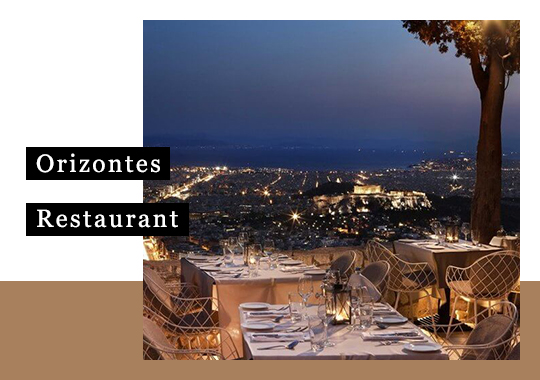 Featuring a panoramic view of the Acropolis and all of Athens from Lycabettus Hill, Orizontes restaurant will steal your heart with its exquisite atmosphere, incredible vistas and gourmet inspirations.
Hours of operation:
Daily: 09:00-02:00| Sunday: 09:00-00:00
More information: www.orizonteslycabettus.gr
5.Kuzina Restaurant @Thissio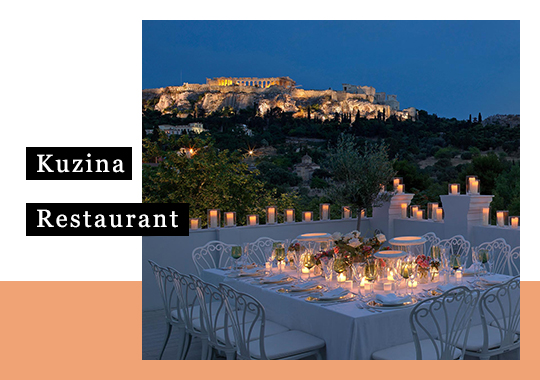 A precious jewel under the temple of Hephaestus offering the most delicious gourmet delights in a cozy setting on the terrace overlooking the Acropolis.
Hours of operation:
Daily: 13:00-00:00.
More information: www.kuzina.gr
Walk through the busy streets, the back alleys, the ancient sites and stores, feel the vibrancy of the city and when you are about ready to take in some more of its essence head to one of the top Acropolis-view restaurants and savor the exceptional flavors, the majestic atmosphere and incredible views to the Acropolis!