In a land blessed by the beauties of nature, the breath-taking landscapes, the azure sea and the verdant slopes, outdoor activities are bound to be sensational. Offering an incredibly versatile range of fun-filled adventures from watersports, extreme sports, climbing, hiking, trekking, horseback riding and golfing, Greece is an all year round destination for sports enthusiasts and golf aficionados.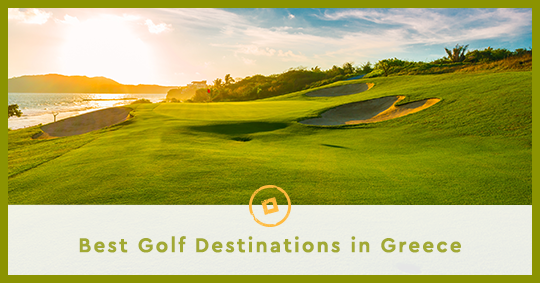 As golf is becoming the must activity for new-experience seekers we are here to guide you through the best golf destinations in Greece. Ready for an exciting golf outing?
Athens-Glyfada Golf Course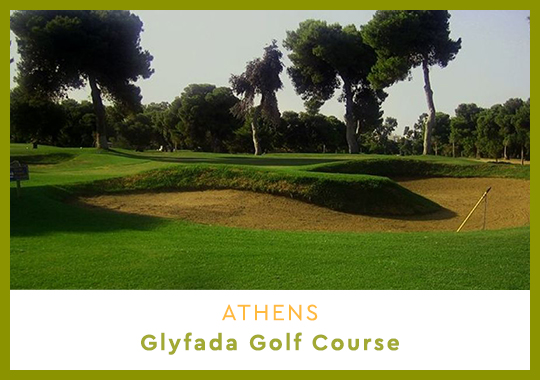 Opened in 1966, the Glyfada Golf Course also known as the Greek Hamptons is the first golf course ever built in the country. An 18-hole world class golf course hosting all kinds of international events. The Glyfada Club also features practice areas, two tennis courts, a restaurant and a bar giving you the opportunity to make a day out of it.
More Information here> glyfadagolf.gr
Costa Navarino – The Dunes Course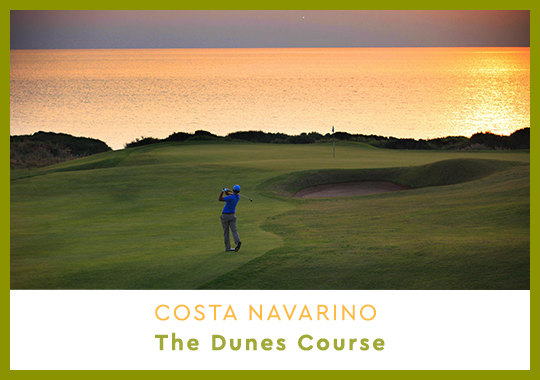 Opened in 2010, the Dunes Course is Greece's first signature-designed golf course at the Costa Navarino resort in the Peloponnese that was envisioned by Bernhard Langer. Idyllically set on the seaside, the Dunes Course is an 18-hole course with dunes perfect for golf lovers seeking for a world-class golf experience.
More Information here> www.costanavarino.com/golf-resort
Costa Navarino – The Bay Course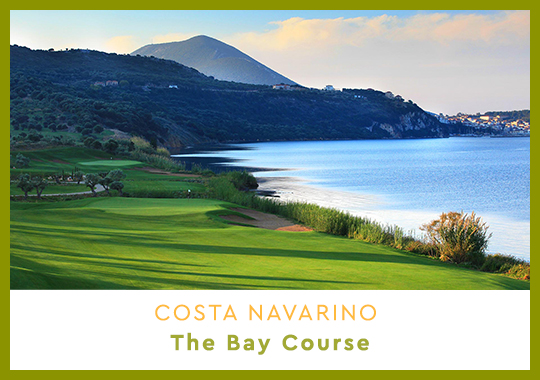 Equally spectacular, the Bay Course at Costa Navarino Bay is the second signature golf course designed by Robert Trent Jones II. An 18-hole seaside golf course ideal for players of all levels offering world-class services, restaurants, a pro shop and amazing views to the sea.
More Information here> www.costanavarino.com/golf-resort
Rhodes-Afadnou Golf Course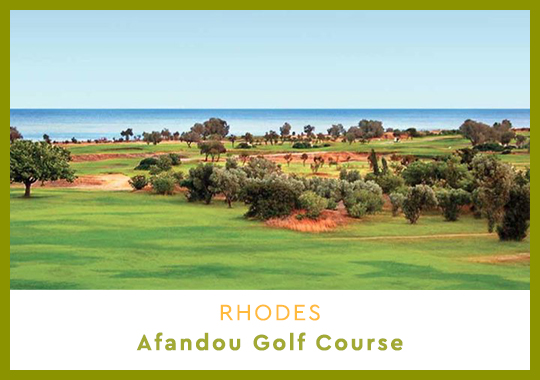 Opened in 1973, the 18-hole Afandou golf course in Rhodes is considered one of the best in Greece. Designed by Donald Harradine, this exceptional golf course offers high-quality services and all-year round golf challenges for golfers of all levels.
More Information here> www.afandougolfcourse.com
Corfu-Corfu Golf Club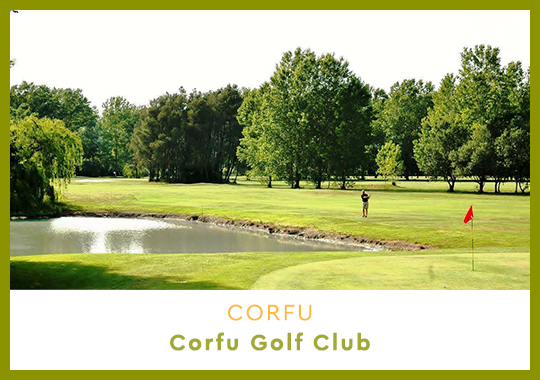 Blending with its majestic natural surroundings, the 18-hole Corfu Golf Club, also designed by Donald Harradine adorns the Ropa Valley in the island of Corfu. Boasting a number of lakes and sand traps, this beautiful golf course is considered to be one of the best all-year round destinations in all of Europe.
More Information here>www.corfugolfclub.com
Crete-Golf Course in Hersonissos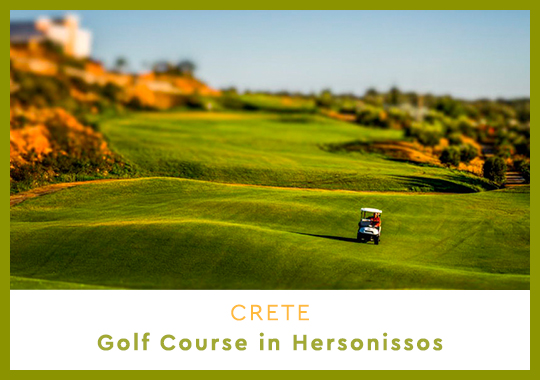 Designed by the architect Bob Hunt in 2003, this dessert-like 18-hole golf course near Hersonissos in Crete is set in a breathtaking landscape. Recently renovated, the golf course can host all kinds of international tournaments and features among other things an upscale clubhouse, an amazing restaurant and a pro shop becoming a leading player in the golfing scene of Greece.
More information here> www.cretegolfclub.com
Porto Elounda Golf Course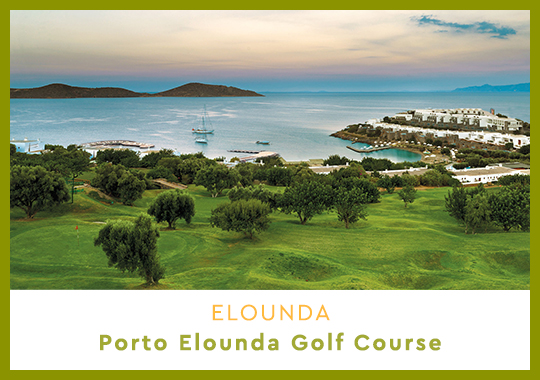 This 9-hole golf course in Elounda is perfect for golf enthusiasts in Greece that wish to practice their skill or learn some new techniques as well as beginners who wish to start taking golfing lessons.
More Information here> www.portoelounda.com/en/golf
If golf is your passion, make sure to choose the right destination to visit next time you are in Greece and get your swing on!