The time has come to take a leap of enjoyment, celebrate the peak of the season and get into the spirit of festive revelry. So, let's go over the agenda of July's festivities through Cycladia's prism.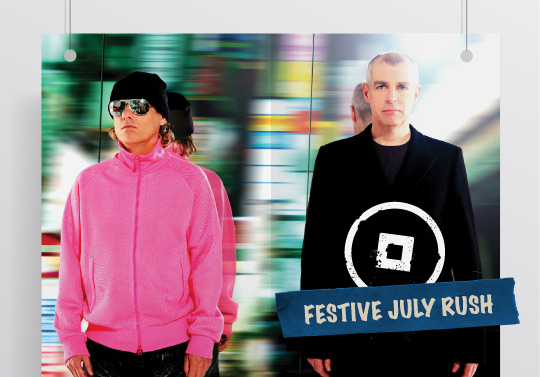 Attica
July 1st- 18th: Dance the summer away at the 8th International Dance Festival of Athens at Technopolis.
July 6th-9th: The Rockwave festival will be jamming your ears at the Terra Vibe Club in Malakasa.
July 16th: The Ejekt Festival of this year will host popular bands of the pop-electronic stage introducing you to a vibrating summer!
Cyclades
July 7th-21st: Art fanatics set sail to the island of Syros where the arias, performances and wine tasting sessions will enliven your spirits at the 9th International Festival of the Aegean in Apollo theatre.
July 26th – 28th: For the intellectual crowds, the 3rd Tinos international literally festival will travel the audience to the depths of literature through international novels and readings.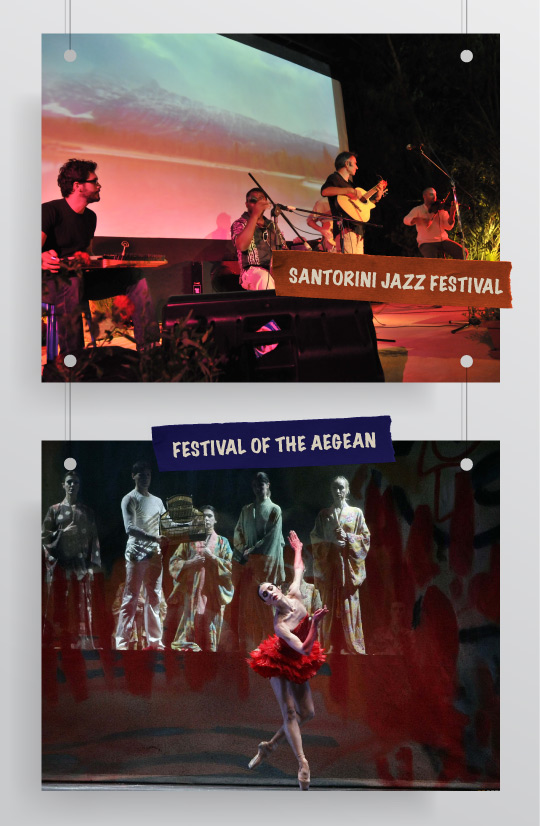 Throughout July: Jazz fans get ready to groove at the Open Air Cinema of Kamari during the 5th Annual Santorini Jazz Festival.
June-August: The 13th Naxos Festival at Bazeos Tower brings together the art of storytelling, dance and music improvisation, awakening the festive island vibe.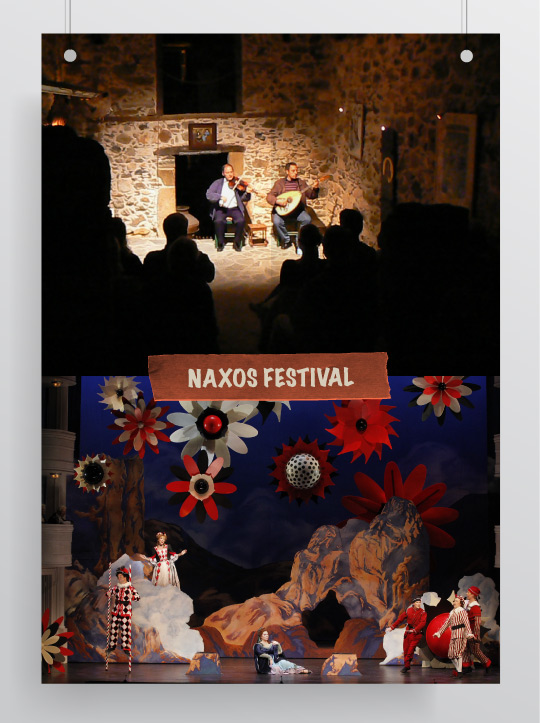 Dodecanese
July 24th – 31st: Film enthusiasts, get your front-row seats because the International Film Festival of Patmos is about to begin, presenting cutting edge documentaries and films in local cinemas.
Northern Aegean Islands
July 6th – 14th: The essence of Lesvos makes its debut at the 1st International Ouzo Festival of Mytilene at Plomari, Sigrin and Marina.
Northern Greece
July 12th- August 17th: Jazz it up at Sani Festival and from July 20th – August 17th listen to the sounds of the world, feel the cine breeze and the classical waves at various venues throughout Thessaloniki.
July 31st -August 4th: Party ashore on the banks of Aliakmonas river at the biggest camping and music festival of the summer. The 35th river party of Kastoria is about to hot up at Nestorio.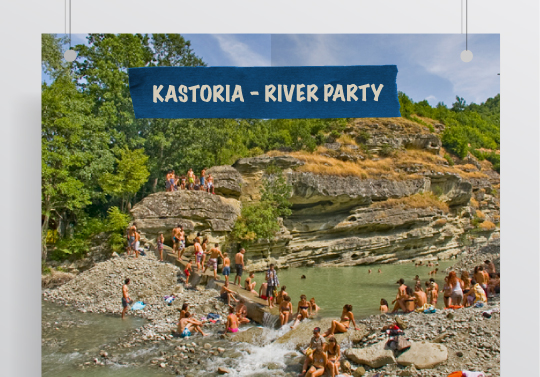 Peloponnese
July 18th – 25th: From "Drumming" to "Still Life"", Kalamata's 19th International dance festival invites your figures to find their shape at some of Kalamata's most wonderful venues.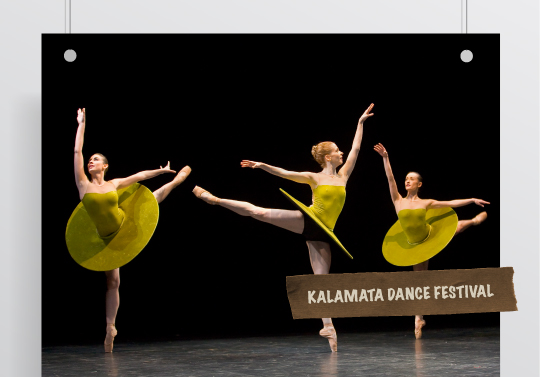 Throughout July: Theatre lovers join the International Festival of Patra and enjoy the most stunning music, and theatre performances at selected local venues.
Athens & Epidaurus Festival 2013: On July's Spotlight
Music meets theatre and culture at the Athens & Epidaurus Festival. Nea Skini, Odeon Herodes Atticus, the Ancient Theatre of Epidaurus, Little theatre of ancient Epidaurus, Megaron, Kolonos, Benaki museum, Onassis Cultural Centre and Porta theatre open their doors to the most inspiring performances.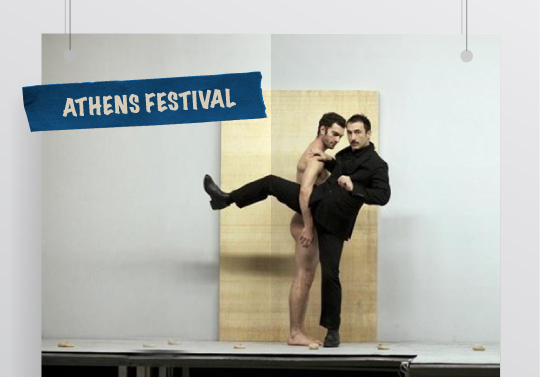 Let the summer frenzy begin with Cycladia's festival guide.
Are you ready to feel the rush?
Stay tuned, August is bursting with festive heat…
Image Credits
Ejekt ©jaysieganpresents.com
Santorini Jazz Festival©cinekamari.gr
International Festival of the Aegean©gbopera.it
Naxos-Festival©naxosfestival.blogspot.gr & Ron T. Ennis, everydayopera.com
Kastoria River Party©riverparty.org
Kalamata Festival ©Laurent Philippe, mosaiko.gr
Athens-Epidaurus Festival ©Nikos Nikolopoulos, dimitrispapaioannou.com