Shoppers the world over are well aware of the best destinations to shop. You would go to Milan for a fashion dress, to Paris for an expansive fragrance, to Rome for a designer's outfit and to New York for a ridiculously expensive pair of shoes. But what if the world came to you? What if you could buy anything you imagine without ever leaving your city or while on holidays in Greece?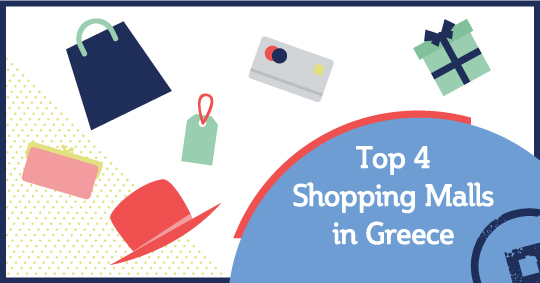 Are you ready to shop till you drop? Let's take a tour to the top 4 Shopping Malls in Greece.
1.  The Mall Athens
200 stores-12 food courts-14 Cinemas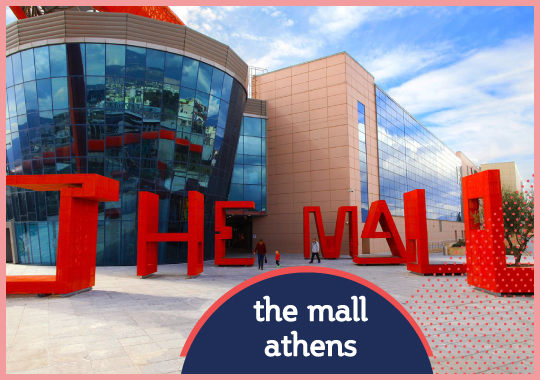 The Mall, situated in the northern suburbs of Athens and more particularly in Marousi, is the first mall ever established in Greece as its name suggests. With shops, cinemas, food courts and leisure facilities scattered over 58.000 sq. m. of space, the Mall is today the number one shopping spot and meeting point for individuals of all ages.
2.       Golden Hall
133 stores-14 food courts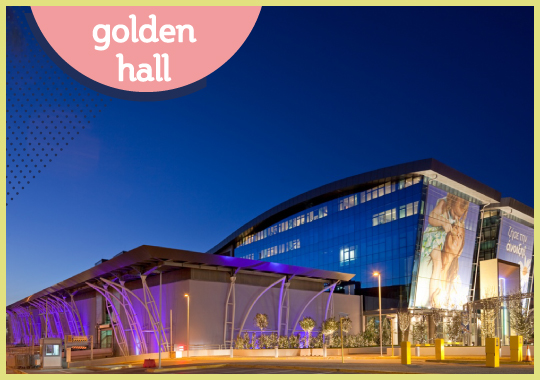 Taking it a step further, Golden Hall is home to some of the most high-end brands, attracting both the upper and the middle class. It is the perfect place to combine elegant shopping and dining in the northern suburbs of Athens.
3.       Athens Metro Mall
90 stores-13 food courts-5 cinemas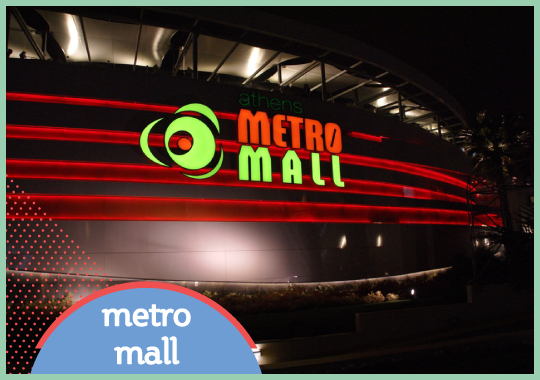 Introducing a new lifestyle to the eastern suburbs of Athens, the Athens Metro Mall offers a great number of shops, leisure and entertainment options and organizes live events for all ages and preferences.
 4.       Mediterranean Cosmos
200 stores, 30 food courts, 11 cinemas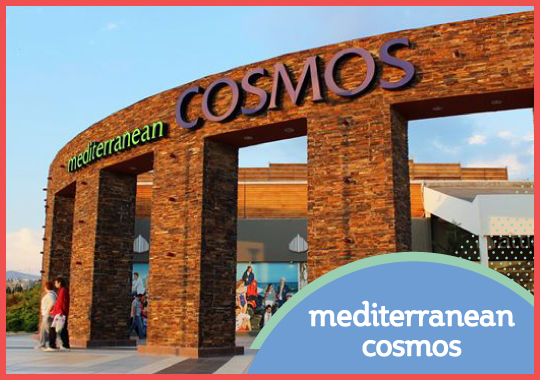 One of the biggest malls in all of Greece as well as the Balkans, Mediterranean Cosmos is considered by many the ultimate hub for shopping, leisure and entertainment. Situated 11 km to the east of the vibrant city of Thessaloniki, this enormous mall is a major attraction for both locals and visitors.
Shopping in Greece is a way of living associated with socializing, having dinner with friends or watching a movie so next time you decide to hit the stores…or the malls make sure that you have plenty of time on your hands.