Beer is one of the oldest and most widely consumed alcoholic beverages in existence. It was first discovered between the boarders of Egypt, Turkey, Iran and Iraq and was later passed on from city to city, from country to country and from continent to continent. Today beer is produced in many countries throughout the world including Ireland, New Zealand, Sweden, Italy, Norway, the Netherlands, Canada, Japan, Denmark, Germany, the United Kingdom, the United States, Belgium and to your surprise…Greece!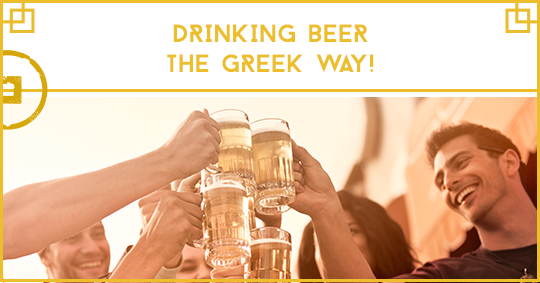 So, when you visit Greece and decide to try out one of its local drinks, keep in mind that beer is one of them and it comes in 37 different variations. Let's take a look at all beer brands produced in Greece:
THE POPULAR BEERS
Alpha

: A Blonde Light Lager

that has become very popular.

Mythos

: A Blonde Lager

produced by

Mythos Brewery

.

Fix

: A Blonde

Lager with a

long-lasting

heritage.

Pils Hellas

: A beer bringing a little bit of the essence of Germany

.

Vergina

: A Macedonian beer

capturing the spirit of Greece in a bottle.
THE PATRIOTIC BEERS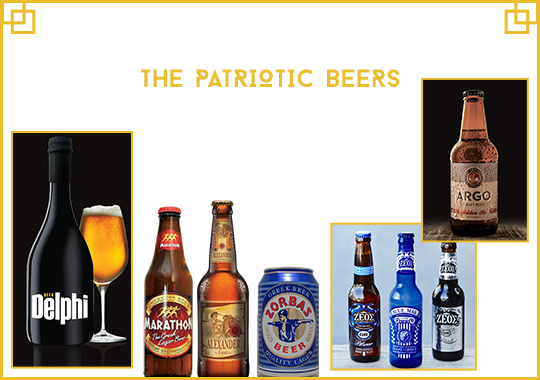 Zorbas

: A Lager Beer from Rhodes island.

Marathon

: A Greek beer carrying and utterly patriotic ancient Greek logo.

Delphi

: A Mediterranean beer produced in the traditional way.

Zeos

: A beer promoting the Hellenic tradition with its patriotic logo.

Alexander the Great

: A Scotch Ale Beer with ruby color named after Alexander the Great.

Argo Golden Ale

: An exceptional craft beer with golden color and notes of citrus fruits.
THE ORGANIC BEERS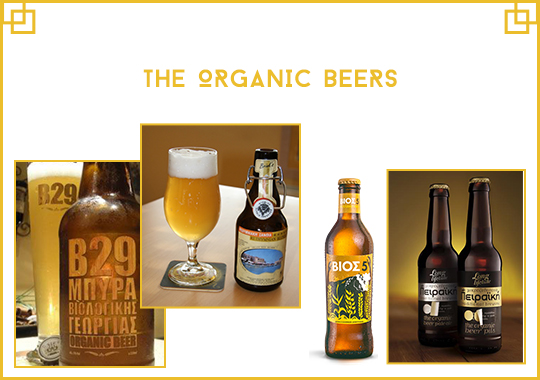 Bios 5

: A Quality Lager produced by 5 cereals.

B29

: A bio-beer that was produced by a brewer to celebrate the birth of his child.

Peiraiki

: An organic beer that is fermented and aged in 6 weeks.

Rethymniaki

: A blonde or black organic beer from Rethymno.
THE ISLAND BEERS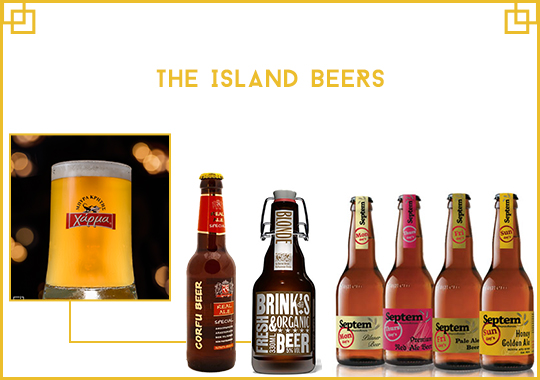 Corfu Beer

: A tasty beer coming from the island of Corfu.

Septem

: Produced in Evia, this beer has been inspired by the number of creation.

Brink's

: Another new comer from the island of Crete.

Harma

: A Lager beer from Crete with a fine flavor and a thick foam.
THE AEGEAN BEERS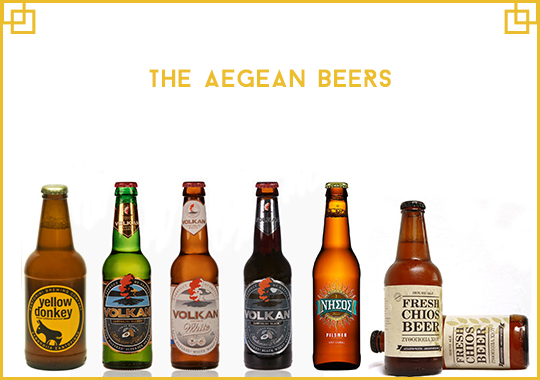 NISOS

: A beer of full body, taste and flavor coming from the island-nisos of Tinos.

VOLKAN

: A new 100% Greek Beer capturing the essence of Naxos and Santorini.

Donkey

: Savor the unique flavors of the Yellow and the Red Donkey from Santorini.

Magnus Magister

: The Beer of the Knights, coming from the island of Rhodes.

Fresh Chios Beer

: Another of the few "fresh" beers in the Greek market from of Chios.
CENTRAL GREECE BEERS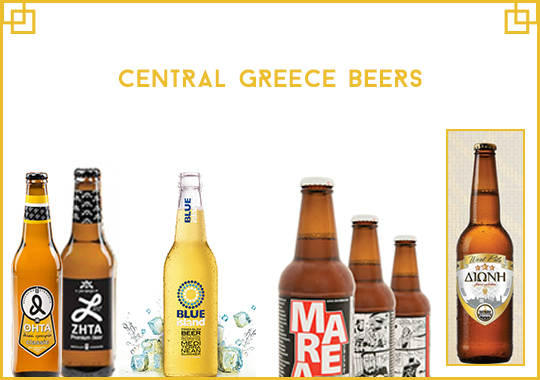 Marea

: A brownish-red beer from Halkida.

Thita and Zita

: A blonde lager beer coming from the region of Thessalia.

Eza

: A beer with rich flavor containing spring water from mount Parnassos.

Blue island

: The first fresh summer beer produced in Greece, fresh like the island breeze.

DIONI

: A refreshing Blonde Beer with a bitter-sweet taste from Patra.
NORTHERN GREECE BEERS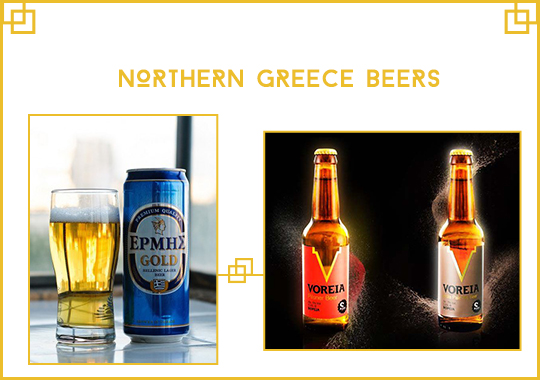 Voreia Beer

: This beer is produced in the beautiful region of Serres.

Ermis

: A Blonde beer with rich wheat flavor from Thessaloniki.
THE PELOPONNESIAN BEERS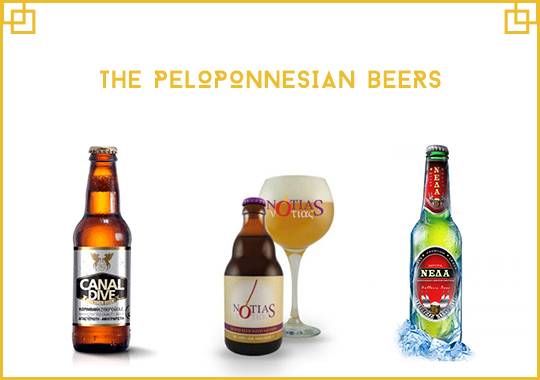 NEDA

: A Lager Beer named after the river of Messinia.

Notias

: The first beer containing saffron from Arcadia.

Canal Dive

: A beer named after the Corinth Canal.
THE FAMOUS FOREIGN BEERS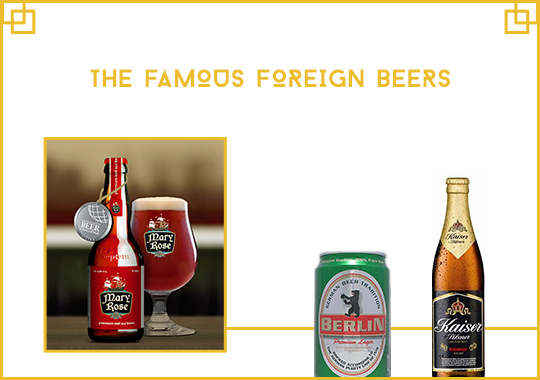 Kaiser

: Although based on the standards of Germany, this beer is produced in Greece.

Berlin

: A beer produced in Greece according to the German purity law of 1516.

Mary Rose

: This Beer stands out for its exceptional red color.
Now you know! Next time you are in Greece and you wish to quench your thirst simply ask for a Greek beer and cheer the day away, the Greek way!