During my short stay in Mykonos I had the opportunity to visit some of the loveliest hotels on the island. Actually, I must confess, those were some of the most beautiful hotels I have ever seen in my life: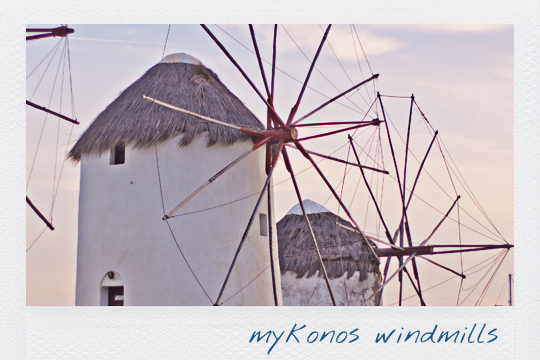 The Belvedere with its cozy Lounge-Atmosphere…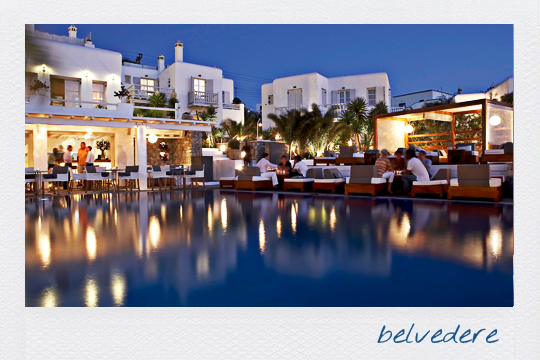 The Bill & Coo with its futuristic, elegant design and of course…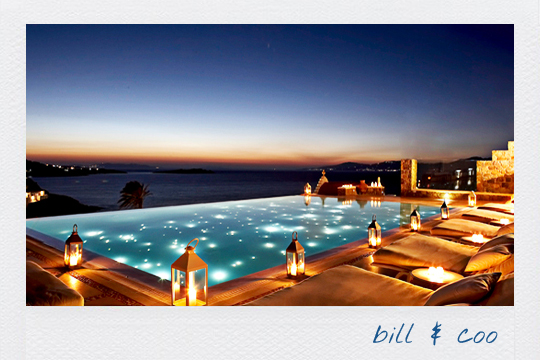 The Cavo Tagoo, its minimalistic but indeed unique sublime ambience of this magnificent Mykonos design hotel!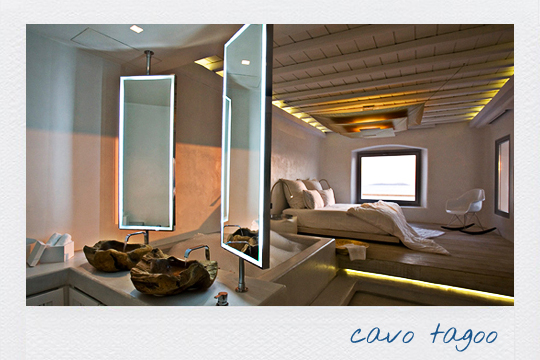 I had the chance to inspect the latter from a closer point of view, since I spent the night-two nights actually- in different room types, of course not at the same time.
My first 'suite' -the term 'room' is too modest to characterize this room type- was really spectacular. With a size of approximately 90m², it was divided into three rooms: one living room and two bedrooms, one of which included a hot-tub. There was an external swimming pool, and the extremely luxurious open plan bathrooms were connected directly to the bedrooms.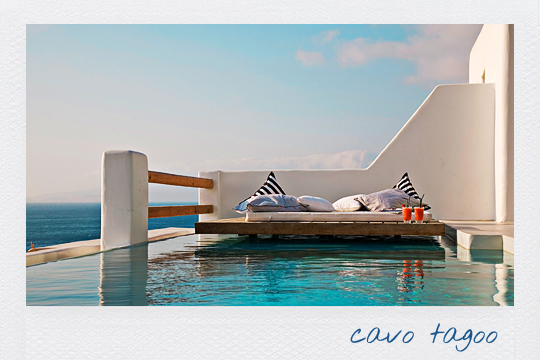 I couldn't have asked for more, although the 'room' was too big for one person, while the pool had exactly the right dimensions in order to enjoy a quick swim before breakfast at the privacy of your own accommodation. To be honest, I dove into the pool not only before breakfast but also after breakfast and before all other meals, since I couldn't resist the temptation. The water was a bit cool during that time of the year but the sea view from the pool was the best compensation I could ever ask for.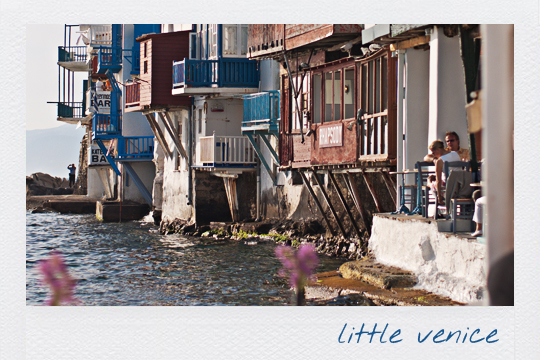 The accommodation itself was more than sophisticated: comfortable double beds, cozy sitting area and really lovely bathrooms. The second 'room' I stayed in was of course of the same standard. However, it was a smaller accommodation but I did find it more appealing to my personal needs. One person is not enough to fill the space of a large suite on its own. In the second room I had a sitting area and only one bedroom, with an open plan bathroom that also included a hot-tub. The pool was of course a bit smaller as well but it offered the same stunning view to the open sea. The best time to enjoy the pool is during sunset, when the various colors of the sky melt into each other.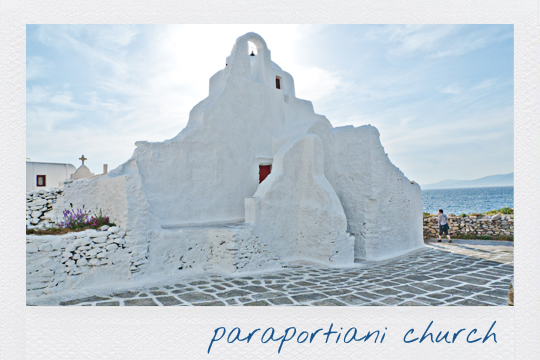 The hotel lounge was the area I enjoyed most, since it included not only a big swimming pool with large sunbeds but also a bar, where you could admire a great variety of small fish swimming. You won't believe that those fish has been tattooed, who knows how…
The Lounge offers a very describe it as a hideaway which is perfect if you wish to escape from the busy, business-area of Mykonos Town.
A story @mindsdelight blog by Marco.